I have four children. And only one of them is a girl.
Although she and I are outnumbered, it's still a good thing.
As the only girls in our home, our mother-child relationship is extra special. And as a woman, I want to teach her everything I can about being a girl.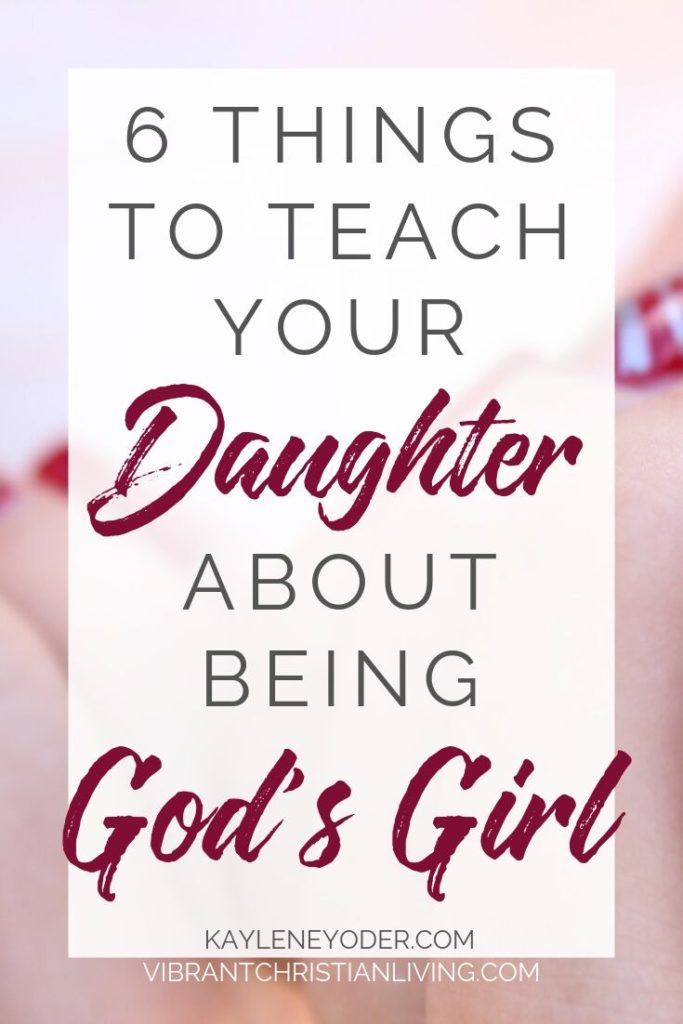 Spend two minutes in our home and you'll see that this girl doesn't let her brothers push her around. She climbs trees, rides skateboards, plays in the dirt and basically does anything her older brothers do.
While she is as fearless and bold as any boy, she is also incredibly feminine. She longs to dress and nurture her younger brother; to gently offer a prayer or hug to those who need it; and to bring beauty to unlikely spaces (she proudly makes sure that the throw pillows on our couch are pleasantly arranged).
As a petite-but-muscular seven-year-old (and a gymnast to boot), I call her my little "small-but-mighty."
And oh how I love this girl. For so many reasons.
But of my favorite things about her is that, to me, she embodies everything that is wonderful and beautiful about being a girl.
She is strong but gentle; she is loving but firm; and she is both delicate and bold.
She is fearless, passionate… and her seven-year-old heart longs to please God.
Watch out, world!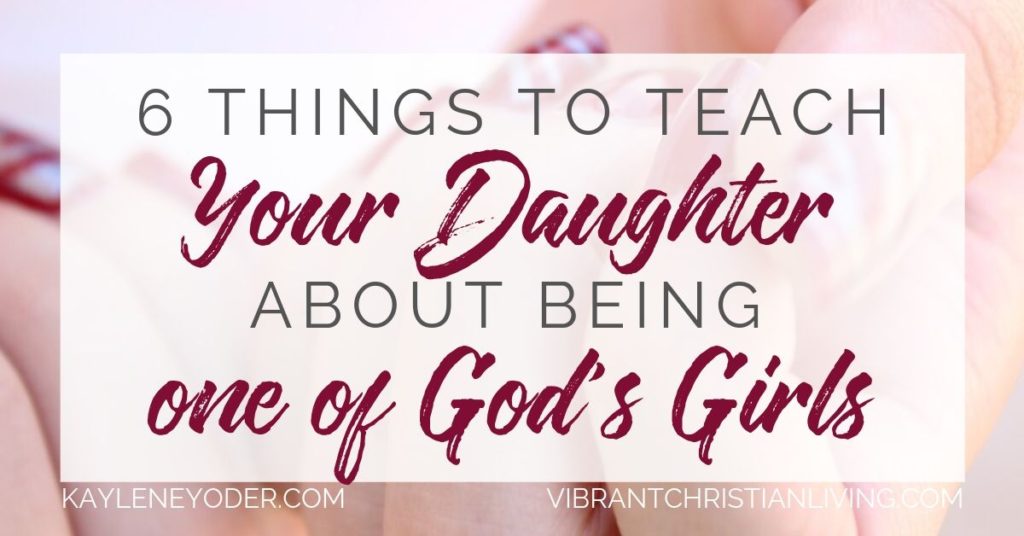 What Do I Long to Teach Her?
My heart sings with joy when I think about these beautiful characteristics because I think, oh, what can God do with a heart this pure, this fully feminine?
As she weathers the changes from childhood to adulthood, I pray continually to know how to nurture the seeds planted in her heart. I know she's different from my boys, and those differences require a unique sort of leading.
So, as I grow in my own discovery of what it means to be an authentic, humble woman in the 21st Century lead by God, I want to encourage her in the following ways.
1) I want to encourage her to grow in beauty.
Although she is strikingly gorgeous on the outside, I want to encourage her desire to grow deeper with God, thus allowing his "gentle and quiet spirit" to flourish in her heart. The Bible describes this as pure beauty (1 Peter 3:4). And as she grows, I want to teach her how to not place her value in attention that she gains (or doesn't gain) from boys. We've already begun conversations like this around modesty, purity, the joy of finding worth only in Christ, and the sheer bliss of simply being called His daughter.
2) I want to encourage her to use her bold and fearless spirit to do exactly what God wants her to do (without hesitation).
Earlier this week she told me (in her matter-of-fact way) that she was going to be a missionary. And if anyone has the gumption and passion it takes to proclaim the Gospel to every nation, it's my sweet Princessa. Whether this ends up being part of her adult future or not, today I applaud her when she mentions it and I bring it back to: "Whatever God calls you to do, never be afraid to follow him."
3) I want to encourage a healthy expression of her emotional and passionate side.
With all that gumption comes lots of (sometimes unbridled) emotion. Otherwise known as girl feeeeeeelings. And we work on that on a moment-by-moment basis. We talk about how expressing emotions is a good thing, and that it's important to understand where they're coming from.
4) I want to encourage her in her humility and gentleness.
Recently, when she beamed from ear-to-ear after completing an act of service for someone, I referenced Acts 20:35 as I told her: "'It is more blessed to give than to receive,' isn't it?" Serving others and wanting to help seems to come naturally to her, and it is beautiful to see her use this gift. While this isn't a quality unique to being a girl, God's word specifically tells women to "do good," (Titus 2:5) and so I try to praise her in those moments when she is able to put aside her own desires, "not return evil for evil" (Romans 12:17) and exercise humility and gentleness. And boy, doesn't our world need more people who want to humbly serve others and return kind words that calm anger (Proverbs 15:1)?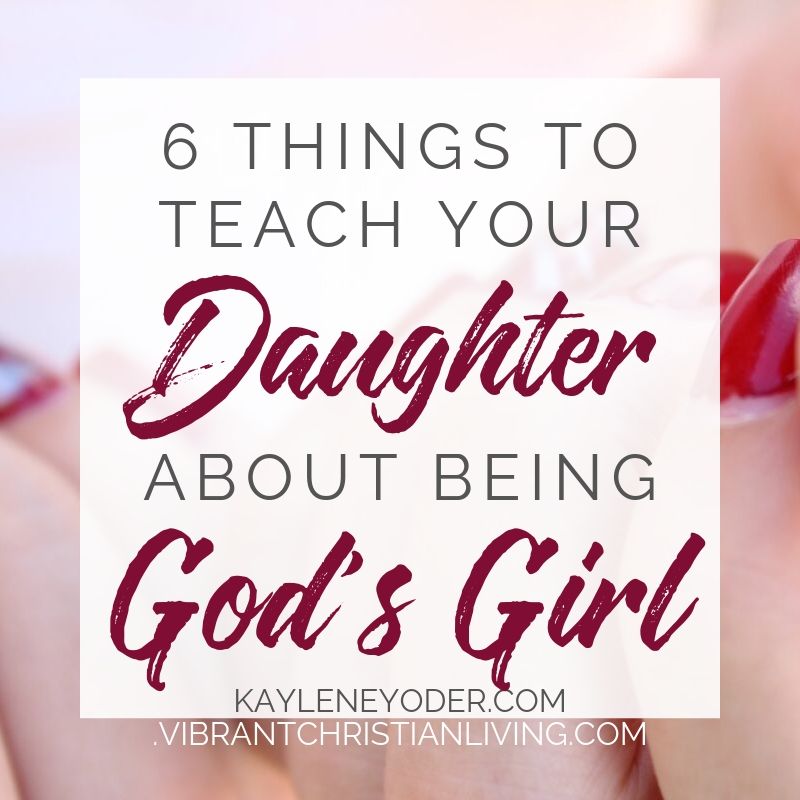 5) I want to train her in practical ways in how to keep a home, to love her husband unreservedly, and to always find ways to bless and serve others.
Titus 2:4-5 says "These older women must train the younger women to love their husbands and their children, to live wisely and be pure, to work in their homes, to do good, and to be submissive to their husbands. Then they will not bring shame on the word of God." I know that the greatest training ground I can give her in this area is to intentionally live my own life seeking these goals. While we do make time to learn practical homemaking skills, I know that my own attitude (positive or negative) toward this aspect of being a girl speaks louder than my actions.
6) I want to continue to introduce her to many, many wonderful women of God.
Scripture is packed with inspiring women! We've found several wonderful books such as Princess Stories: Real Bible Stories of God's Princesses that tell (in a child-friendly but still biblically accurate way) about how God uses his daughters to tell His story. We love pointing out how God used their unique personality traits (and feminine qualities) to accomplish His divine purpose in each situation. We also love the "Ten Girls Who Didn't Give In" Series by Lightkeepers. These stories are about inspiring women who lived bold, radical and unique callings for Jesus. And when she gets to be a teenager, I want to introduce her to fictionalized re-tellings of female biblical characters such as those found in A Lineage of Grace by Francine Rivers.
There are a handful of other wonderful adult Christian women in her life as well. Each of these precious sisters not only bless and inspire her, they inspire me as well with their individual examples of what a life lived for Christ can look like.
And of course, as her main model of what it means to be a woman, I beg the Lord that His great light would shine in my life so as to be an inspiration to her. It makes me think of the verse: "We have this treasure in jars of clay to show that this all surpassing power is from God and not from us" (2 Corinthians 4:7).
Our Calling and Our Legacy
Friend, if we've been blessed with a daughter, we have a unique call to demonstrate what it really means to be a girl–what it means to be a healthy, whole (and God-fearing) woman.
When we invest in our daughters in this way, we are investing in our grandchildren, our great-grandchildren and in every generation that follows! Who knows how our demonstration of biblical womanhood to our daughters today can impact generations for eternity!
[bctt tweet="Our demonstration of biblical womanhood to our daughters today can impact generations for eternity! @VibrantHmschool #lovemom"]
May the Lord guide each of us in this unique (and vital!) endeavor of directing our precious daughters toward the fullest version of themselves!
~~~~~~~~~~~~~~~~~~~~~~~~~~~~
Alicia Michelle writes about living the beautifully imperfect homeschooling journey at VibrantChristianLiving.com. She has been married to her best friend for 14 years and together they spend their days lovingly guiding their four passionate and creative kids.
Alicia is also the author of Plan to Be Flexible. She believes each day offers new opportunities to grow in grace and to trust God in unexpected ways; and that "acceptance with joy" is one of the hidden secrets to a full, contented Christian life.
You can find her at Vibrant Christian Living ( https://vibrantchristianliving.com/ ), as well as on Facebook (https://www.facebook.com/VibrantHomeschooling), Twitter (https://twitter.com/VibrantHmschool) and Pinterest (https://www.pinterest.com/VibrantHmschool/).
Pray 7 Sample Prayers!


Exclusive Free offers are available to Kaylene Yoder subscribers. By requesting this free Bible study you will begin receiving our weekly Monday Freebie email. Unsubscribe at any time.