My daughter is 8 1/2 years old, and is the younger sister of two brothers. She has always stood her own with them, admiring her oldest brother and becoming best friends with her older brother. She's the girl dressed like a princess with the Hot Wheels cars packed in her little purse. She's always on the lookout for someone she can help or encourage, and ways that she can be a blessing. She has a zest for life that I don't see much anymore, and I am her biggest fan!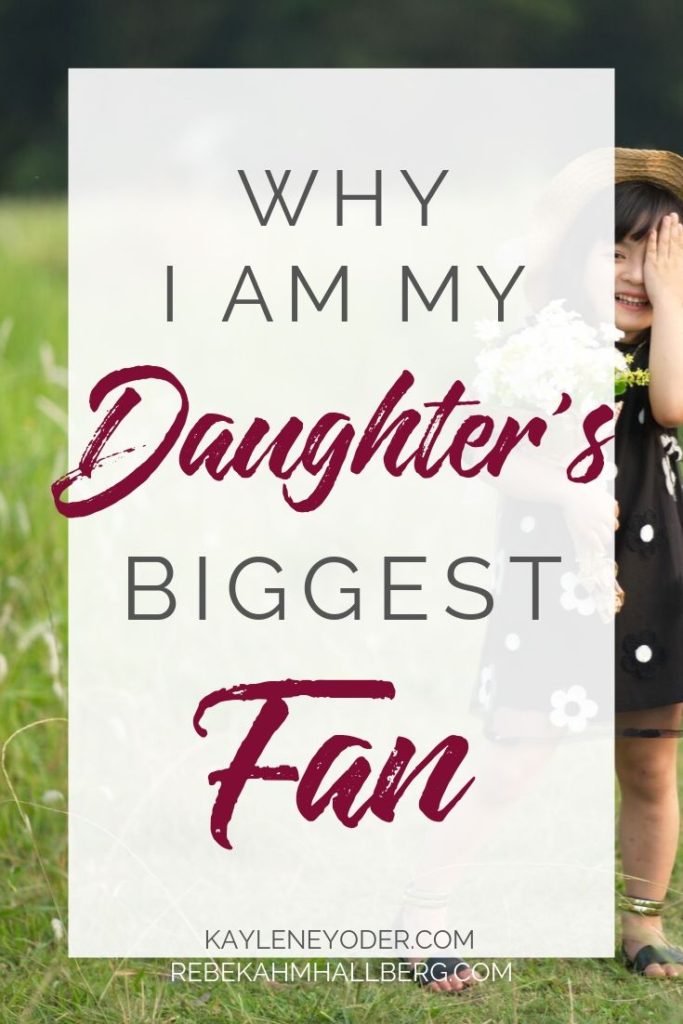 When she was not quite 2 years old, we took all 3 of our kids to a local fire department expo. She has always loved dogs – always. So here's my sweet girl, riding in her stroller, enjoying the night air, and what does she spot? A bloodhound. A big, tall, full-sized, somewhat-intimidating bloodhound. "Doggy?" she asks, wanting me to take her over to see the dog. The fireman holding the dog makes eye contact and wraps the leash around his hand one more time, signifying that we can come closer; he's got a good hold on the dog.
We approach, greet the fireman and I remind her that she needs to ask to pet the dog. "Doggy?" she asks the fireman and he says yes, and assures us both that the dog is very friendly. That dog remained very still and watched her closely as we got close enough for her to reach out and pet him. When she was close enough to reach the dog, he laid his head down on the tray of her stroller and let her pet him. I was in awe. My girl wasn't fearful, she was careful, she trusted her instincts and she trusted that she was safe with me.
For the past 3 years, our daughter has been saying that she's going to be a veterinarian. She once said that she was put on this earth to love and take care of dogs. When we got our new puppies, she requested prayer for them every week in Sunday school. It became a running joke – everyone knew that my daughter prayed for her puppies every week!
She has branched out to care for other animals, gathering nuts into a pile to make the squirrels' job a little easier in the fall. She made a birdhouse with my husband, and now she fills small shallow dishes to be used for birdbaths. With great joy and purpose, she makes bird feeders with peanut butter and bird seed. So when she talks about veterinary school, I support her. I step up to be her biggest fan because I don't know what God's plan is for her, and I certainly don't want to discourage her.
That got me to thinking about my own relationship with God. As a parent, I am my children's biggest fan.
Is God our Biggest Fan?
I found myself thinking about the care God put into each one of us – to make us individual, for His purpose. I don't know my daughter's purpose in this life, but I know that God already has it ordained for her.
For you created my inmost being;
you knit me together in my mother's womb.
I praise you because I am fearfully and wonderfully made;
your works are wonderful,
I know that full well.
My frame was not hidden from you
when I was made in the secret place,
when I was woven together in the depths of the earth.
Your eyes saw my unformed body;
all the days ordained for me were written in your book
before one of them came to be.
Psalm 139:13-16
This passage reminds me that God took great care in making me exactly who He wants me to be. I don't know His purpose for my whole life, but I know He does. Every part of me – my body, my life, my plans – have been ordained by Him.
He took great care in creating me for a purpose. How happy He must be when I am walking in that plan and purpose for which He created me!
Part of that plan is to be the mother to my sweet girl – to care for her, teach her about the Lord, to train her up in the way she should go, to encourage her and to walk through her life with her. And because we don't yet know what her calling is in this life, I intend to support and encourage her interests, because maybe this is how God will show her His plan for her life.
That's why I'm her biggest fan!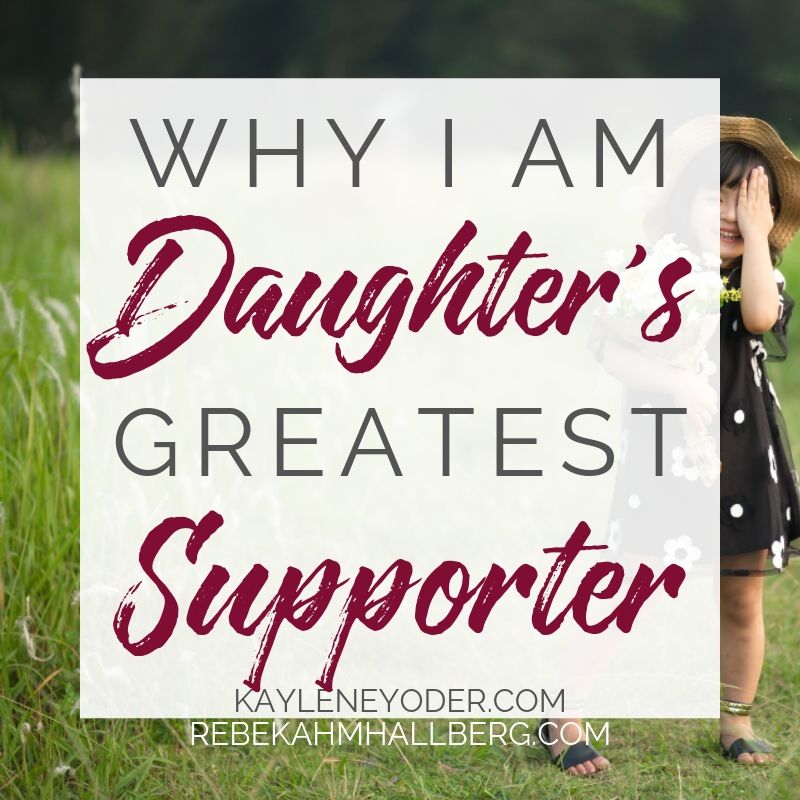 * * * * *
Rebekah has been completely overwhelmed by the grace and mercy of the Lord in her life. He has proven His faithfulness in every area of her life, especially in her marriage. She has come to understand the power of redemption and God's work in people's lives. Her goal is to be Sharing Redemption's Stories – spreading the good news of God's mercy and grace to a world in need.
Pray 7 Sample Prayers!


Exclusive Free offers are available to Kaylene Yoder subscribers. By requesting this free Bible study you will begin receiving our weekly Monday Freebie email. Unsubscribe at any time.