If someone were to ask you, "What kind of person do you want to raise your daughter to be?" how would you answer? Caring? Independent? Strong? Loyal? Kind?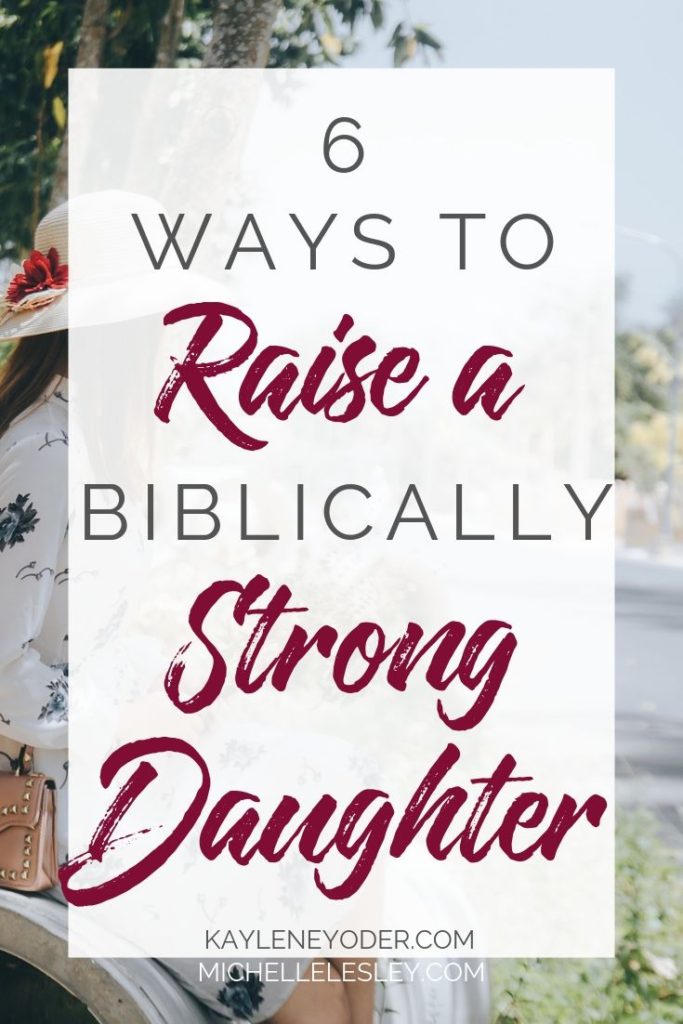 I'm betting none of us would answer "weak," "burdened with sins," "easily led astray by her passions," or "unable to arrive at a knowledge of the truth." (See 2 Timothy 3:1-7 reference below)
Yet in these last days in which we find ourselves, that's exactly what many good-hearted Christian mothers with nothing but the best of intentions are raising their daughters to be. It's not that they want their daughters to grow up to be spiritually weak or led astray by sin or unbiblical teaching, it's just that they lack the skills and tools necessary for properly training their daughers in the Scriptures and godliness.
Maybe you're one of those moms. You want to train your daughter to be a wise, godly, discerning woman, but you're not quite sure how. Hey, we all have those areas of our lives that we need a little help with. As an older mom myself, maybe I can lend a hand.
My daughter is almost twenty, and while she's nowhere near perfect, by the grace of God, she is a godly young lady. Looking back, there are many things my husband and I did wrong as parents. But God, in His mercy, covered our failures and saw all of us through as He taught us through His word how to raise a biblically strong woman.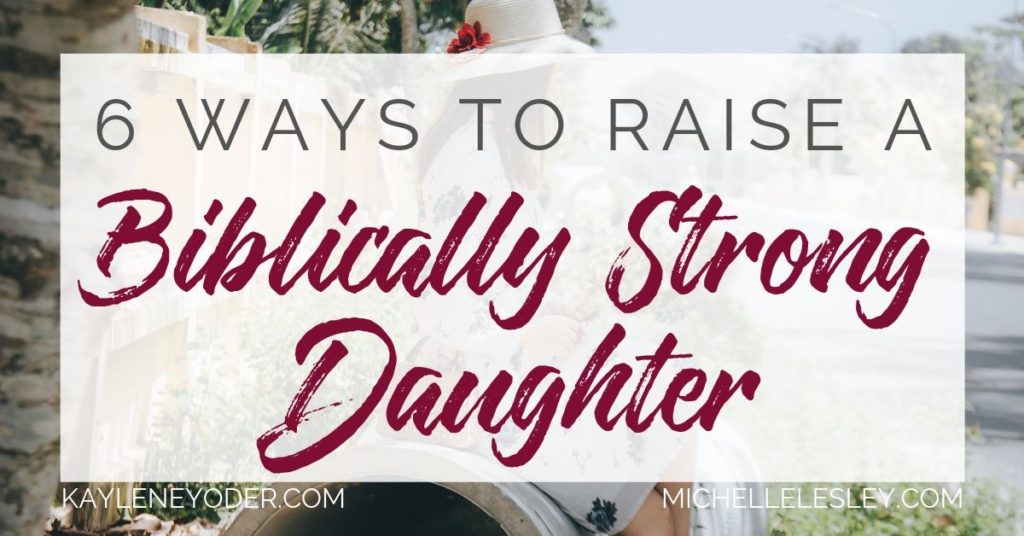 6 Ways to Raise a Biblically Strong Woman
1. Set an example.

Our daughters learn by watching us. Faithfully study your Bible, pray, attend church, obey God's word, submit to your husband, repent and ask forgiveness when you sin, and serve others and your church together.
2. Learn, and teach your daughter, good hermeneutics.

Hermeneutics is just a fancy word for rightly handling God's word (2 Timothy 2:15). Use a reliable Bible translation. Understand Scripture in its immediate and overall context. What was the author's intended meaning, his audience, genre, and culture? Point your daughter to Christ as you study God's word together.
3. Find a doctrinally sound church, join it, and attend faithfully as a family.

Study God's word and compare everything that's preached and taught to Scripture (in context). Does your church's teaching line up? Then be committed to attending every single week, not just when you feel like it or when there's nothing better to do. Instill in your daughter a love for, and a commitment to, the church.
4. Fight the fluff.

Unfortunately, many of the most popular preachers, teachers, and Christian authors (including women's Bible study authors) teach and write things that may sound good and make us feel good, but are in direct conflict with Scripture. These are the very people Paul was speaking of in 2 Timothy 3. Teach your daughter to follow only trustworthy teachers whose theology is in line with Scripture.
5. Bring prayer and Scripture into every situation.

She can't find her favorite doll? Kids picking on her at school? She wants to wear clothes that barely cover her? Discuss what the Bible say about these things. Pray together about them. Lead your daughter into prayer and Scripture as part of daily life, and it will teach her that God is to have authority over every aspect of our lives and that we are to obey Him in all things.
6. Teach her how to share the gospel.

If you're not sure how to properly present the gospel to someone, learn. You can't lead your daughter to Christ if you can't share the gospel with her. If your daughter is already saved, make sure she knows how to share the gospel correctly. The Great Commission was the last instruction Christ gave us before leaving earth, and we are all to be about the business of carrying it out until He returns.
But understand this, that in the last days there will come times of difficulty. For people will be lovers of self, lovers of money, proud, arrogant, abusive, disobedient to their parents, ungrateful, unholy, heartless, unappeasable, slanderous, without self-control, brutal, not loving good, treacherous, reckless, swollen with conceit, lovers of pleasure rather than lovers of God, having the appearance of godliness, but denying its power. Avoid such people. For among them are those who creep into households and capture weak women, burdened with sins and led astray by various passions, always learning and never able to arrive at a knowledge of the truth. 
2 Timothy 3:1-7
The 2 Timothy passage above is our commission to guard our households against ungodly ways and people – even those who may falsely call themselves Christians – who might creep in and steal our daughters' hearts and minds away from Christ. He has charged us to train them in godliness, and we must faithfully answer His call to raise wise, discerning, and biblically strong women of God.
Michelle Lesley is a women's Bible study author and teacher who makes her home in Baton Rouge, Louisiana. She loves being a stay at home, home schooling mom and enjoys staying active at church and in women's ministry, spending time with family, and training church ladies to be mighty "Amazon women" of God. Michelle blogs at MichelleLesleyBooks.com.
Pray 7 Sample Prayers!


Exclusive Free offers are available to Kaylene Yoder subscribers. By requesting this free Bible study you will begin receiving our weekly Monday Freebie email. Unsubscribe at any time.