Who doesn't struggle with an attitude?….or maybe it's just me! (wink)
Whether you say you have an attitude, or don't have an attitude, we all know somewhere we could be doing better.
Today's prayer is not for my husband because he has a bad attitude, but rather that he would grow into the attitude of humility that Jesus has.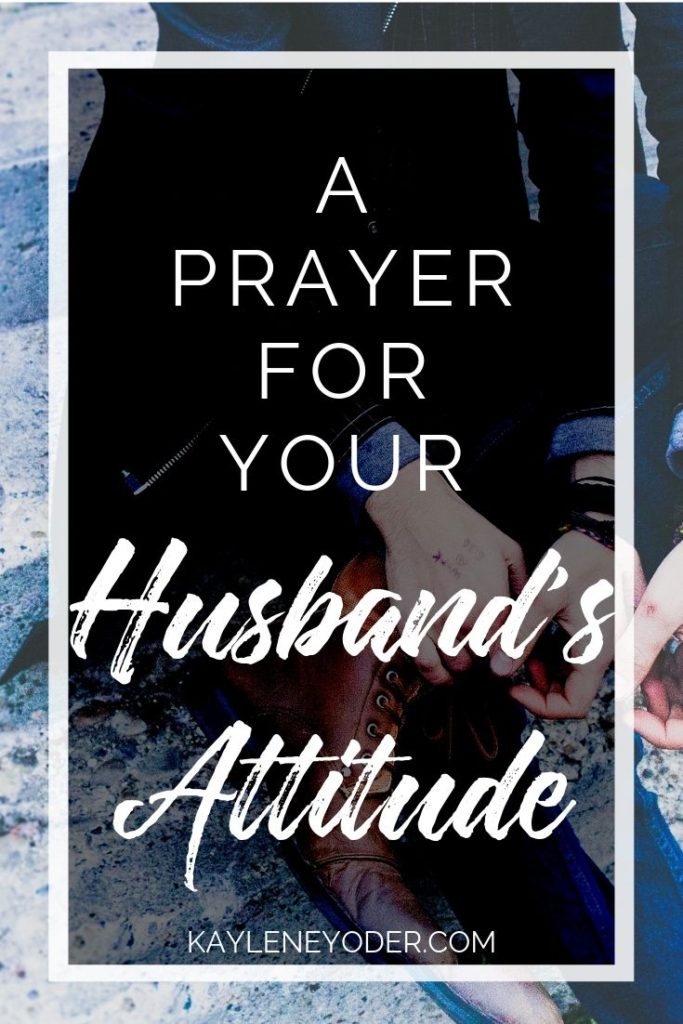 "Your attitude
should be the same as that of Christ Jesus:
who…made Himself nothing,
taking on the very nature of a servant…
He humbled himself."
~Philippians 2:5-8~
A Prayer for Your Husband to have a Right Attitude
Father, thank you that You gave my husband a sound mind. (2Tim.1:7) Our attitudes are birthed by incorrect thoughts. Keep giving my husband the desire to prepare his mind for action, (1Pet.1:13) so that when the enemy comes to tempt, he can rightly discern good from evil, truth from lies, life from death. Through his prepared mind he will then be able to control his attitude.
Father, I pray You will remind him often to humble himself before You as Jesus did, taking on the nature of a servant, willing to serve in love those around him. (Phil.2:5-8) Remind him to be obedient to Your Word, ready to whatever is good, to slander no one, to be peaceable and considerate in all that he does, showing true humility toward all people. (Titus3:1)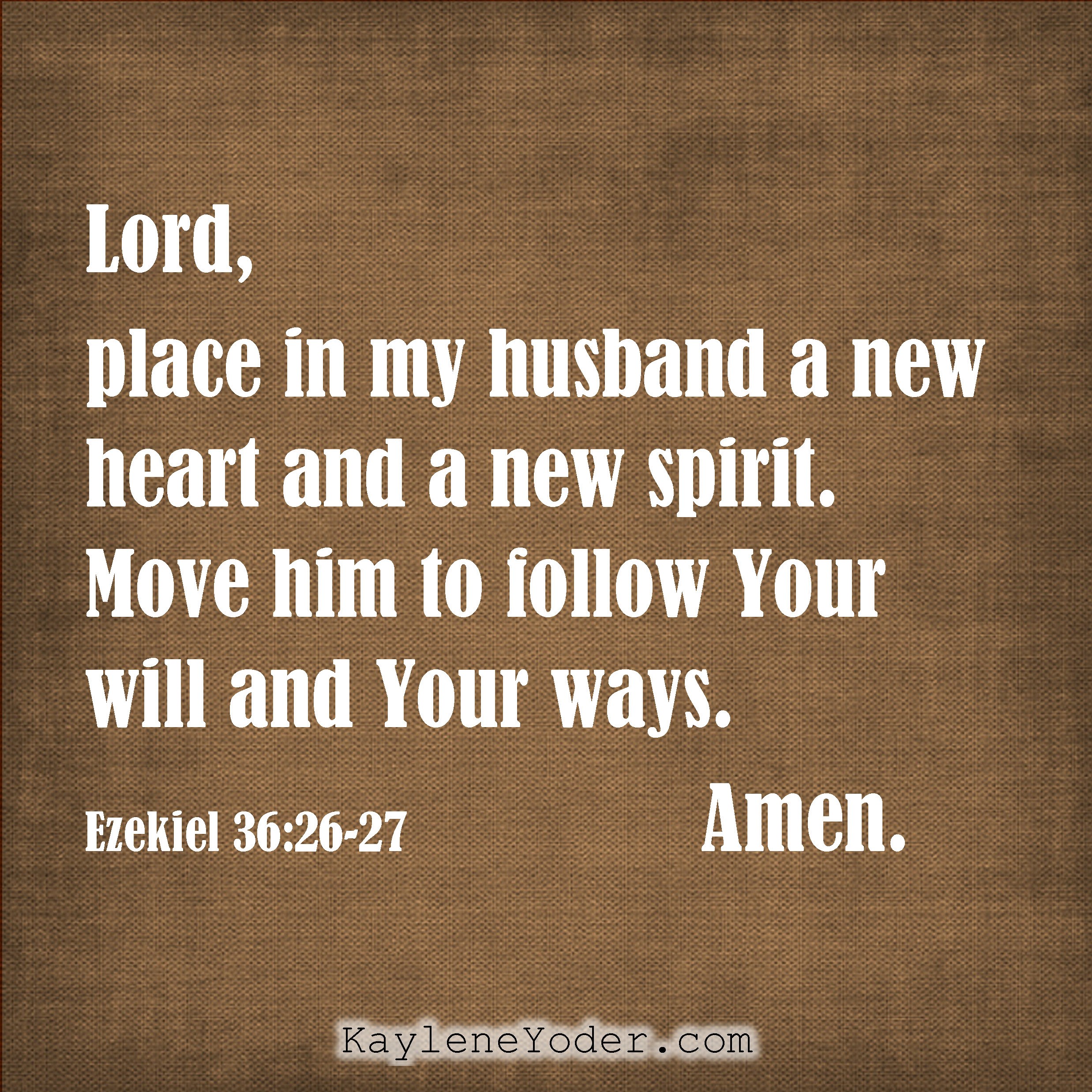 Let him not think of himself more highly than he ought to, letting pride and self righteousness reign, but to think of himself with sober judgement. (Romans12:3) Teach him to honor others before himself, always being devoted to those around him with brotherly love. (Romans12:10)
Lord, I pray that he will never lack zeal to do what is pleasing to You, always displaying humility, so that he can say "I will walk in my house with blameless heart." (Ps.101:2)
Give him a new heart and put a new spirit in him. Remove from any attitude that is unloving, indifferent, selfish, proud or bitter. In its place, restore genuine love and concern for those around him. Put Your Spirit in him and move him to follow Your will and Your ways. (Ez.36:26-27) In Jesus' name. Amen.
"Rid yourselves of all the offences you have committed
and get a new heart and a new spirit."
Get Kaylene's devotional book for wives A Wife's 40-day Fasting & Prayer Journal – A Guide to Strategic Prayer.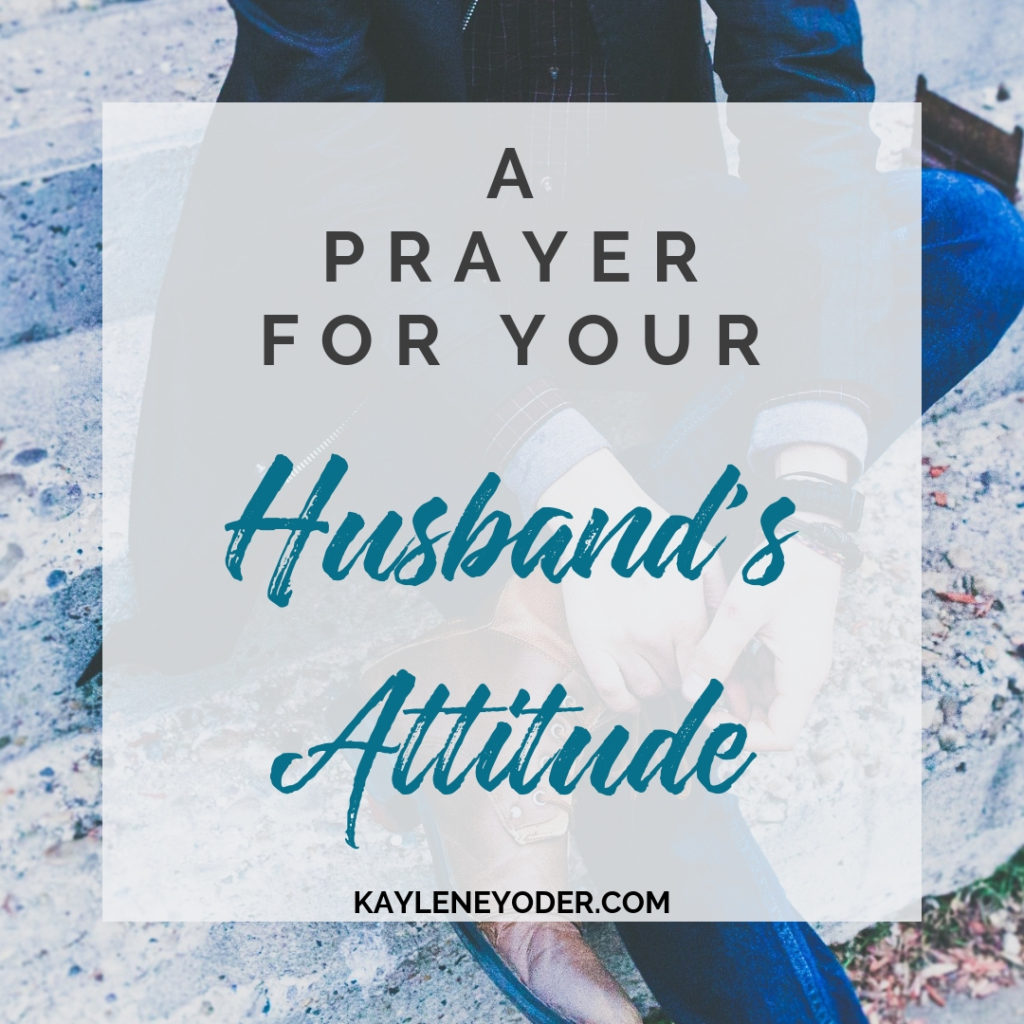 ~Ezekiel 18:31~