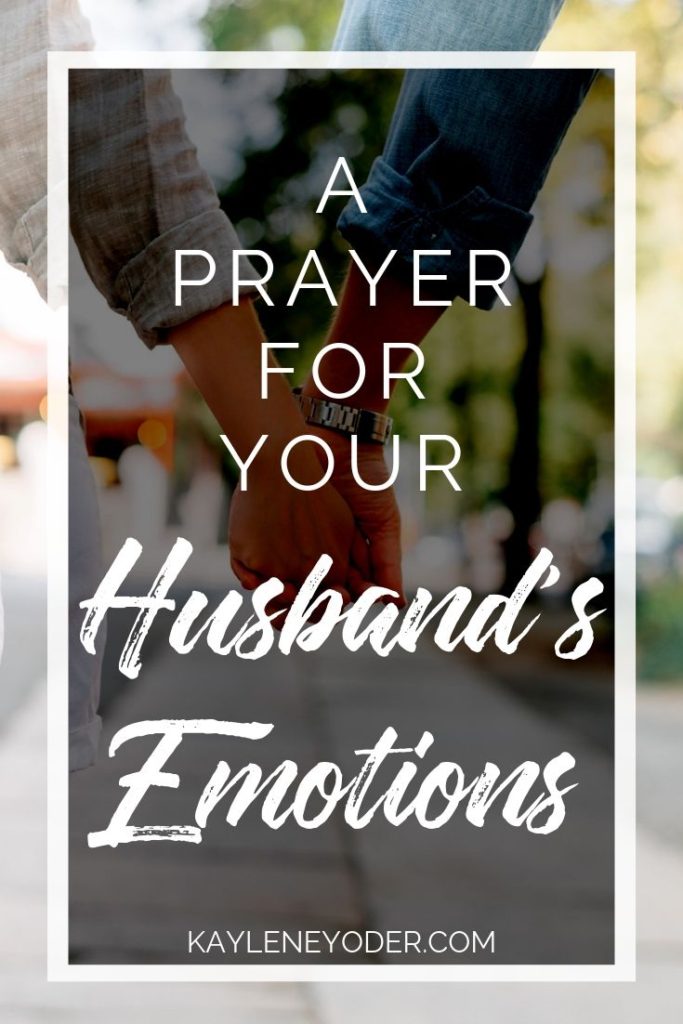 A Prayer for Your Husband's Emotions
Father, thank You that You have given my husband a sound mind and teachable heart. You are the great Instructor. I pray You would instruct my husband regarding his emotions, letting him know that its OK to feel and its OK to express. Free him to be able to express his emotions in healthy ways and not bottle them up inside. Let him not be ashamed to show sorrow. Help him also smile and laugh, so he isn't always weighted down by seriousness.
I pray You would far remove any diseases of the mind or unhealthy emotional behaviors like anger, depression, indifference, fear, hopelessness or suicidal thoughts. Deliver him from any negative ways of thinking. Help him not be anxious about anything, but in everything give thanks. (Phil.4:6-7)
When he feels depressed, remind him to call upon Your name and You will give him peace that passes all understanding. You will supply him with great joy in Your presence. Redeem his soul, spare him from sinking into despair. (Ps.30:3)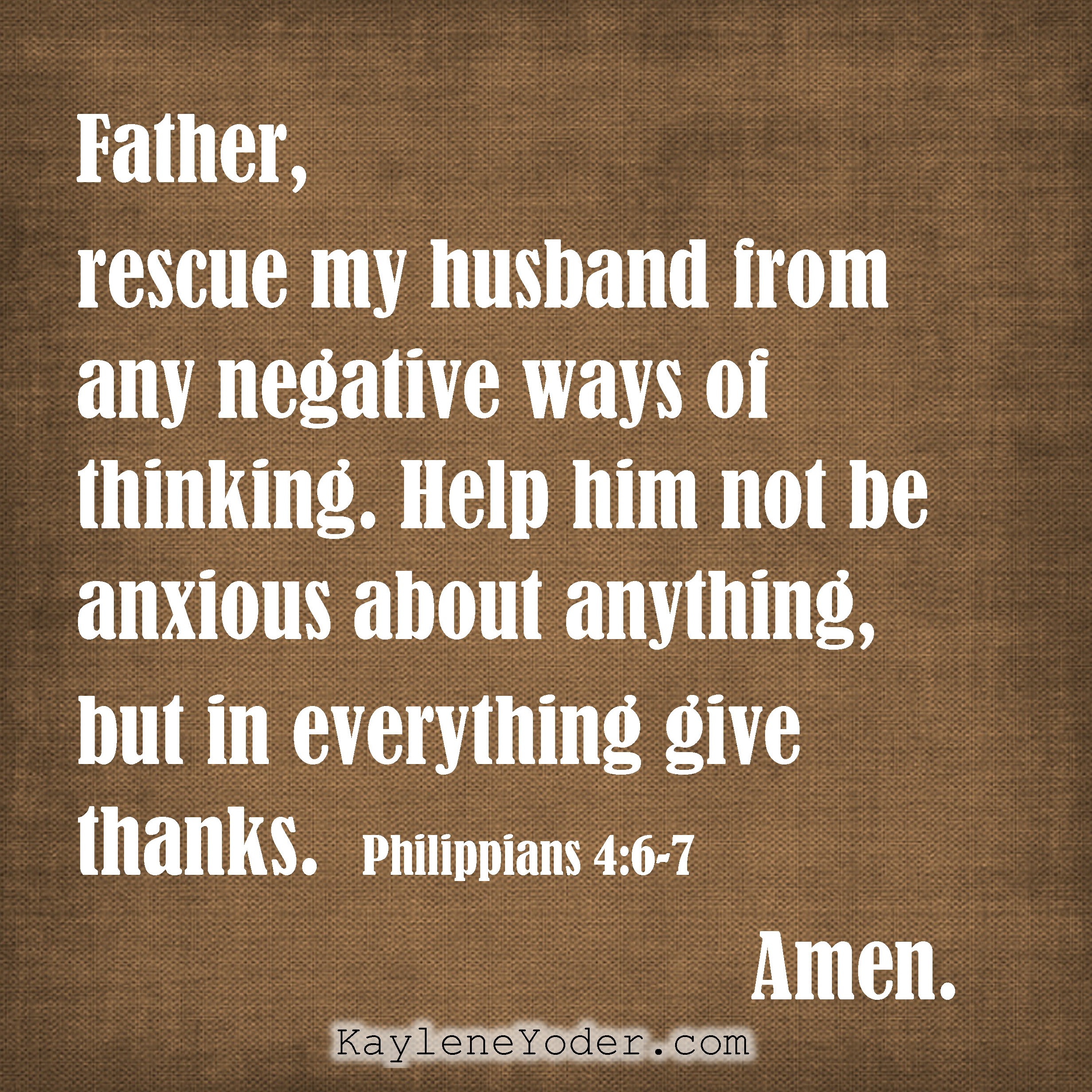 When he is angry or frustrated give him the wisdom and strength to control his words and actions. Do not let him be controlled by anger, or fits of rage. Instead renew in him a gentle, understanding spirit.
I pray he would not be a jealous man who is always seeking but never finding; always wanting and lacking contentment. Jealousy itself develops greed and frustration. Pour into his heart thanksgiving and appreciation for what he has been given.
Father, anoint him with Your oil of joy, (Is.61:3) renewing him, strengthening him and empowering him against any effects negative emotions bring. In Jesus' name. Amen.