Dear wife, you hold a powerful position in your husband's life. Pray often and specifically for doors to open in favor of you and your husband's future together.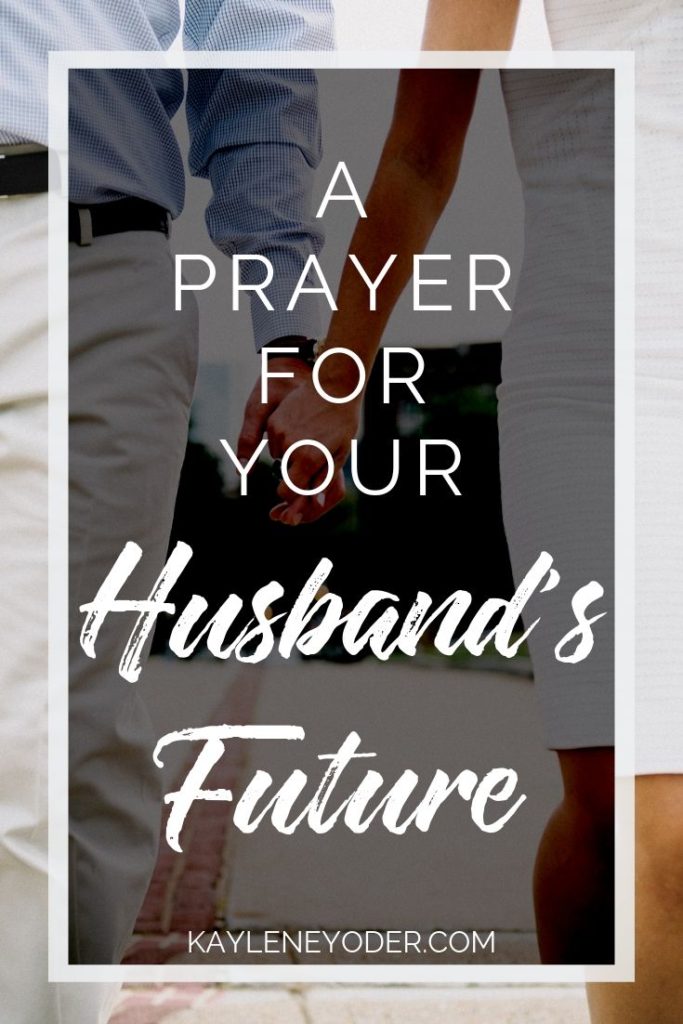 A Prayer for Your Husband's Future
Father, thank You for this man You have set in my life to lead me and our family. I pray you will give him a clear vision of what Your plan is for him. I pray that he will not pursue things of his own will but seek You first in all things, so he can lead us in the way that is good, right and beneficial to each member of our family.
Instruct him, Lord, even as he sleeps in the way You would have him go. Stay at his right hand so he will not be shaken. (Ps.16:7) You have promised to give to each person that which he has done. I pray my husband will be a man who persistently seeks to do good so that he may inherit eternal life. (Romans2:6-7)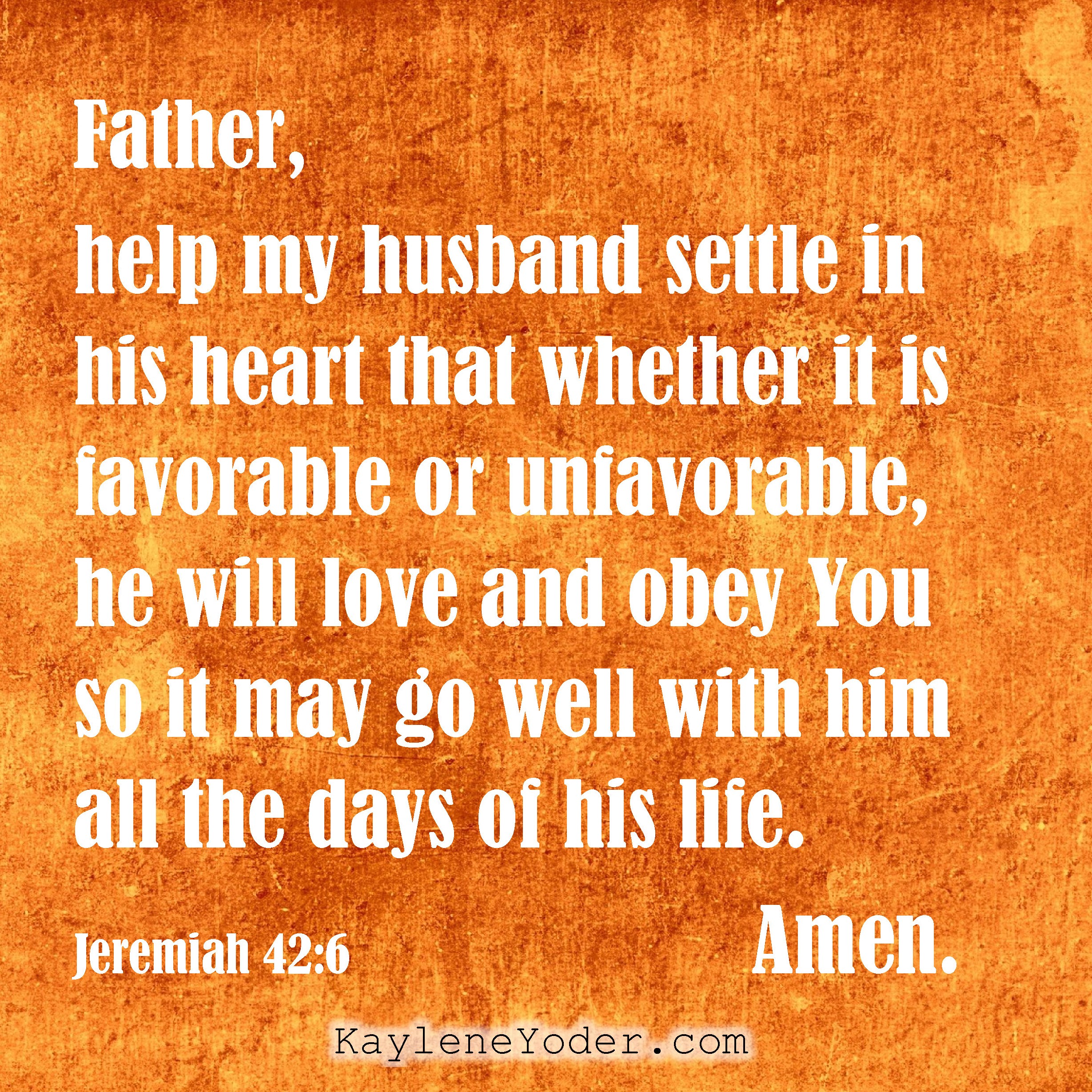 Father, surround him with Your mighty wings, illuminate the path You would have him walk, strengthen him to march courageously onward, whether the storm is favorable or unfavorable, always willing to obey You. May he make his plans by seeking advice from You or sound counsel from godly men. (Pr.20:18) I pray he would always be careful to live uprightly and act wisely, never letting an opportunity to bring glory to You go to waste. (Eph.5:15-16)
Lead him ever in the way that is right, so that it may go well with him, his marriage, and his descendants. In Jesus' precious name. Amen.
"Whether it be favorable or unfavorable,
we will obey the Lord our God,…
so that it may go well with us"
~ Jeremiah 42:6 ~