This Bible reading plan is for Kids is for all ages.
Why all ages? Because all ages have different needs, levels of reading and comprehension, etc.
We recommend it for ages 8+. We also recommend this Bible Reading plan if you are new to Bible Reading and/or journaling.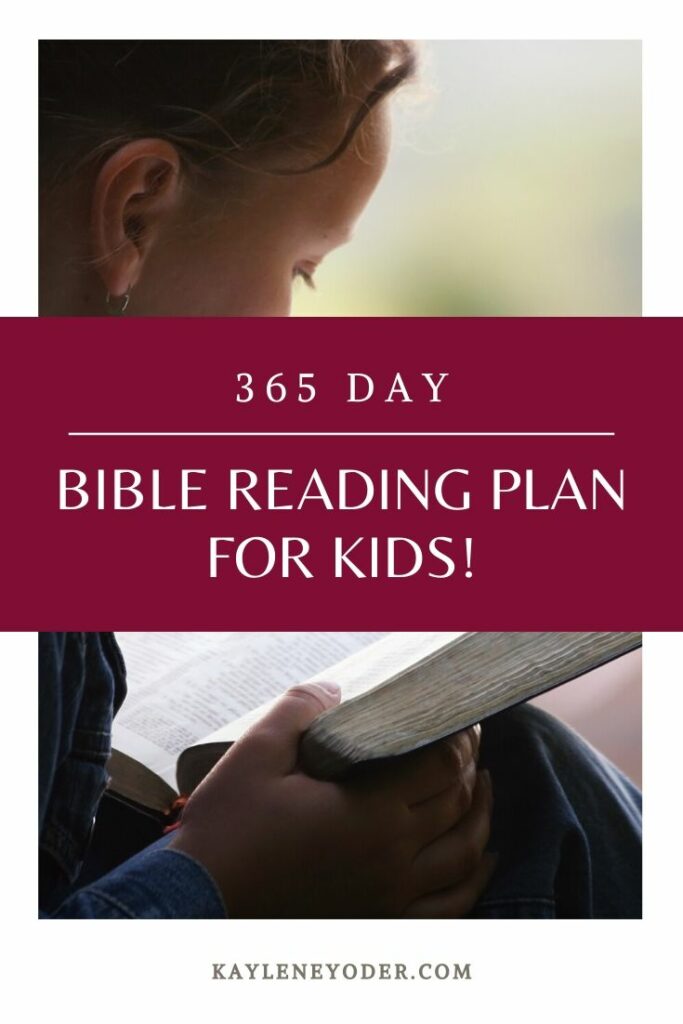 The daily Scripture readings are short. The readings follow the story line of the Bible, highlighting favorite stories in the Old Testament and then following much of Jesus' life and ministry in the New Testament.
This Bible reading plan is not designed to have your child read the whole Bible in one year.
This Bible reading plan is designed to create intrigue for seeking more of God's Word, start conversations, and focus on key points of the gospel.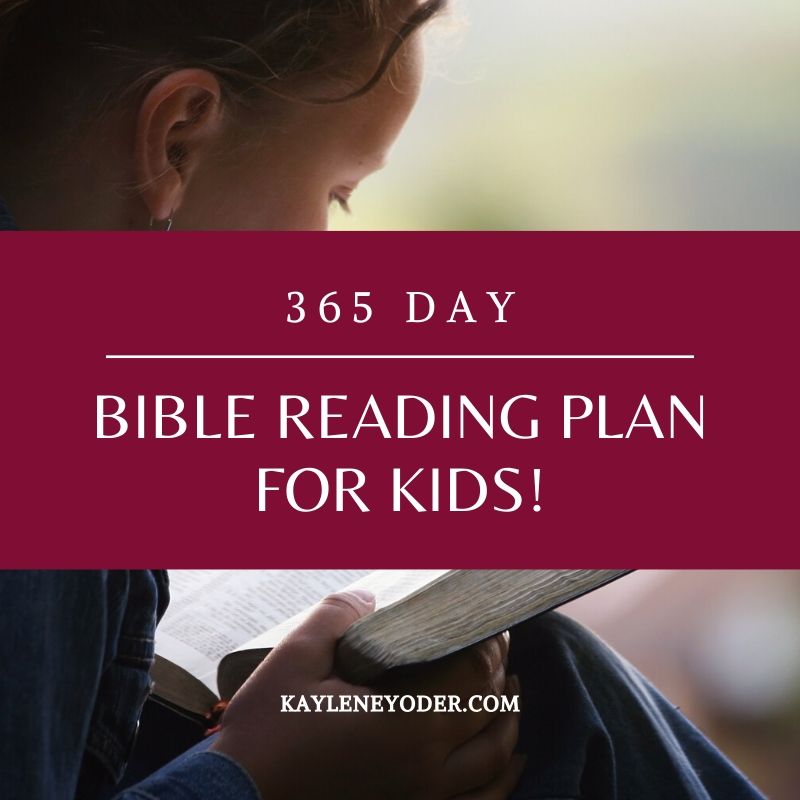 Set Your Child Up for Spiritual Growth this Year:
An Idea for this Bible Reading Packet:
In this PDF you will find
4 Sheets of Bible readings assigned to each day of the year, divided by quarters
A daily Bible Study page, duplicable to your needs
To assemble a yearlong personal journey through Scripture, consider this idea.
Purchase a large sturdy three-ring binder.
Print the Bible Reading Plans.
Print the daily Bible study sheet 365 times.
Then place the Bible Reading plans and the Bible Study sheets in the binder by months. You may want to add divider tabs by month for easy reference.
A yearlong personal Bible reading journey:
Each day read the assigned passage from the Bible Reading List, then follow it up by jotting down your thoughts using the daily Bible study page.
This Bible Reading Plan for Kids will take approximately 15-30 minutes daily.
Studying God's Word doesn't have to be complicated or super time consuming for Him to speak to us intimately. I trust He will minister to you and your child richly as you seek His presence daily.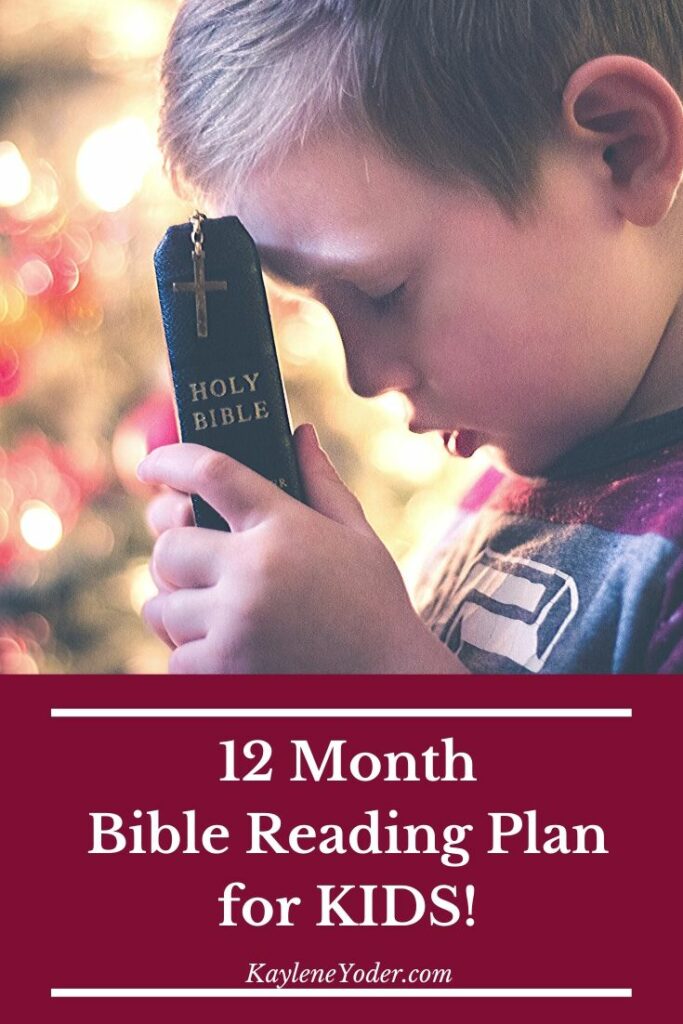 Get your Bible Reading Plan HERE!
By requesting this Free Bible Reading Plan you will also begin receiving weekly Monday freebies! You may unsubscribe at any time. Be Blessed!