Choosing a word for the year has become a delightful tradition for many.
It's almost like opening a gift for me. I feel anticipation and excitement as I think, pray and wait for a word to settle in my heart and cause my spirit to nod in agreement.
It's a simple thing – just a word, really.
But there comes a new hope and enthusiasm for what the year may hold.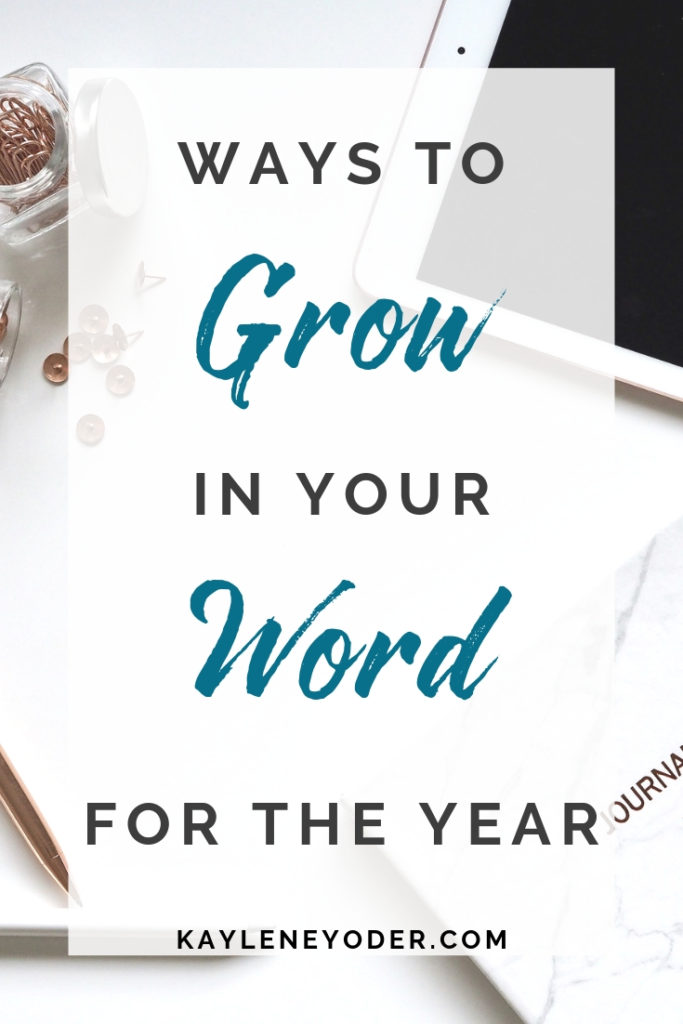 It wasn't always like this for me though.
I used to think it was a bit silly putting so much store into one word.
Plus, I didn't know how to pick a word, I thought.
However, over the years I have come to appreciate this tradition.
Looking back, I can see how the words I chose often applied directly to the things I learned that year. Or my word and it's principles helped me get through the harder times of that year.
If you're not sure how to choose a word for the year, you can find a few tips and thoughts in this article.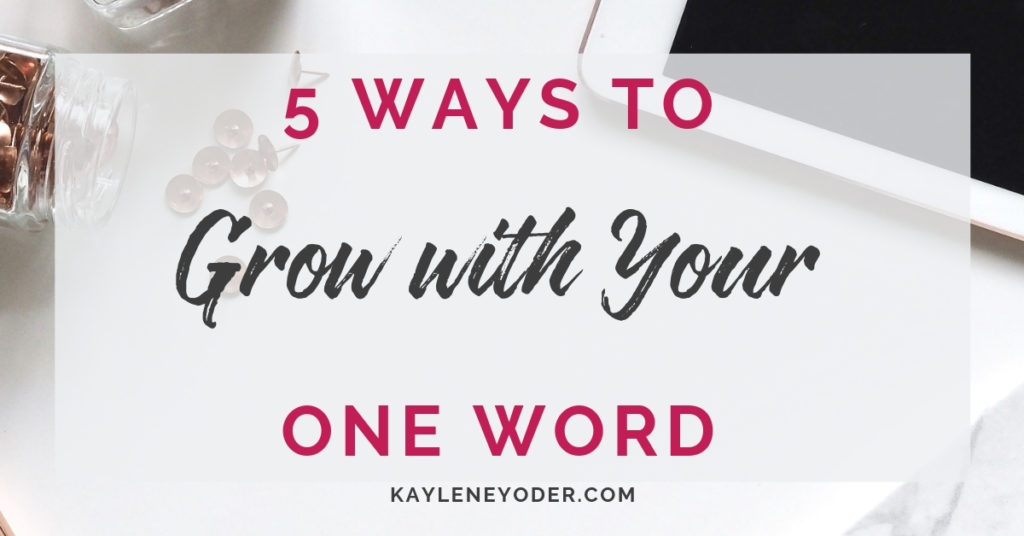 A friend asked me once, "How do you use your word throughout the year?"
While there are many ways to learn about your word throughout the year, here are the first steps I like to take.
Ways to Grow using your Word for the Year
1. Search the Scriptures for that exact word.
I like to do a quick search for Bible verses that use my word. That usually gets me an immediate list of Scriptures to read through. This provides a deeper and more guided thought process for me, as well as gives me a few verses or promises to claim along with my word.
TIP – Leave your word in the comments and I'll try to help you find a few Bible verses to go along with it. ?
2. Scripture Write with your word.
An easy way to dive deep into your word for the year is to create your own topical Scripture writing list.
When you are searching for Bible verses that use or apply to your word, write them down in a composition notebook.
Then over the next few days, write one or two of the Scriptures on your list along with a few thoughts or a prayer inspired by what you are thinking.
Keep your "word for the year" composition notebook handy during your Bible reading times, so you can record more Scriptures that use your word as you find them.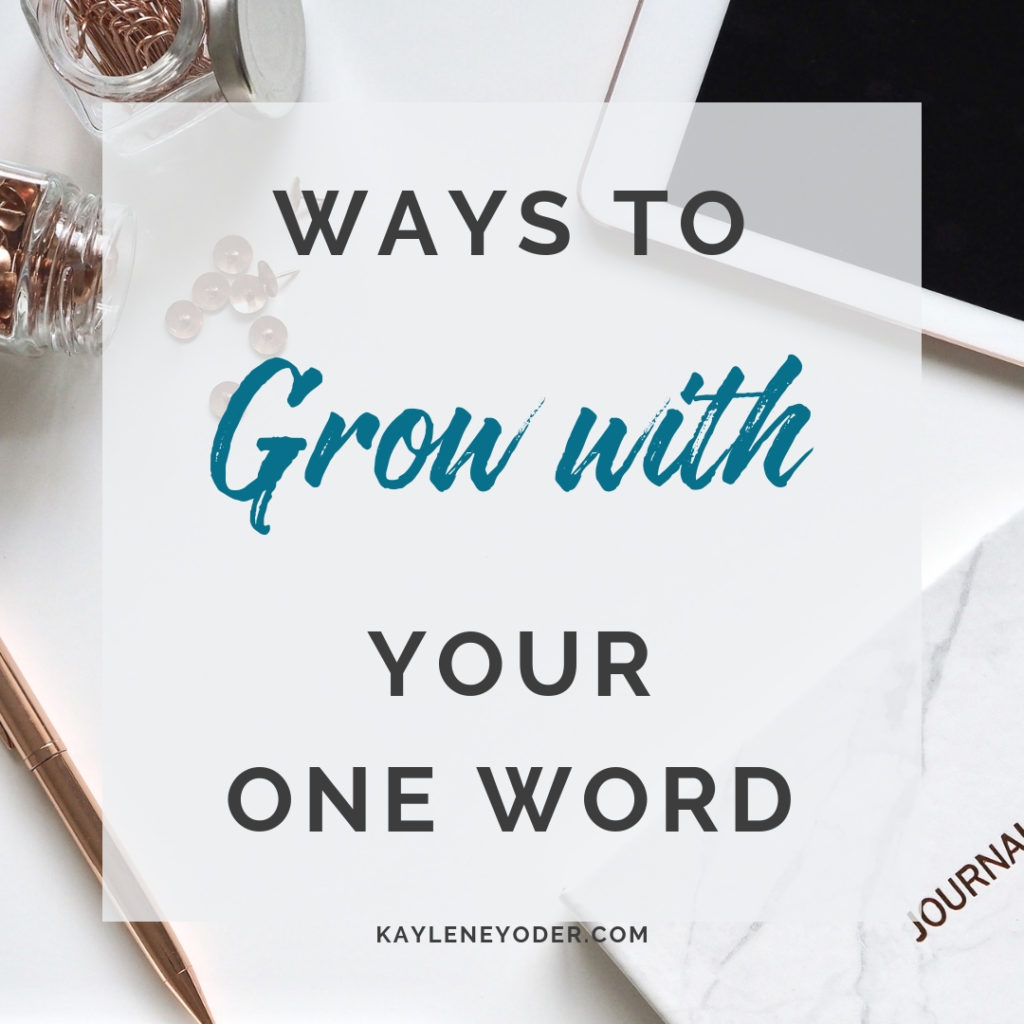 3. Study Biblical Characters and historical people.
Read up on a few people in the Bible and ask yourself how your word topic of the year applied to their life.
Reading about other people's lives and the obstacles they over came can be very insightful to how a specific word or topic might can apply to our life.
4. Read books on your word topic.
This year my word is lead. So, my reading list includes a few books what it looks like to lead well in life, marriage, parenting and business.
I'm also going through this free 30-day "Lead Your Life Well" Scripture Study.
Depending on your word and the topics surrounding it, you might be able to find a few good podcasts throughout the year, as well.
Actively look for teachings and thoughts that will speak to your word topic.
5. Have your word in plain sight for a continual reminder of what God wants to teach you.
Depending on my word, I will look for at least one piece of home décor throughout the year that uses that word. Wooden word blocks are a great addition to the coffee table or somewhere in the kitchen.
Also, with this trend of having a word for the year, you can now find customize-able jewelry and key chains as a visual reminder of your word. ?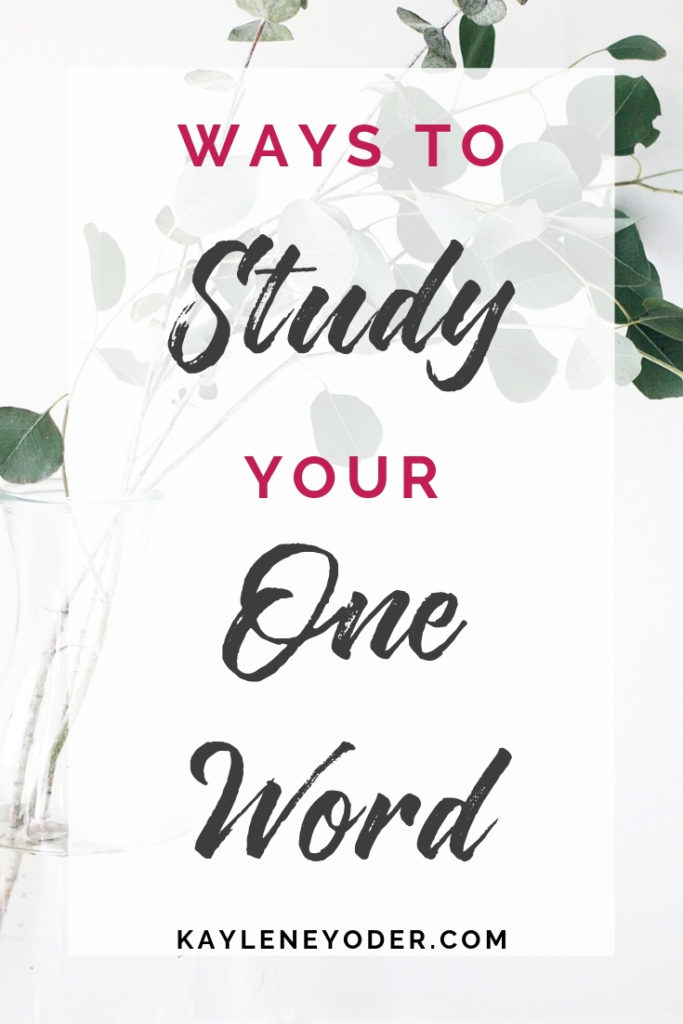 Do you have a word for the year?
How do you plan to learn about it?
Drop it in the comments and I'll try to help you find a few Bible verses to go along with it. ?