A few years ago I hopped on the pick-a-word-for-the-year train.
I thought it was a little silly at first, but I wanted to do what the cool kids were doing ?, so I decided to give it a shot.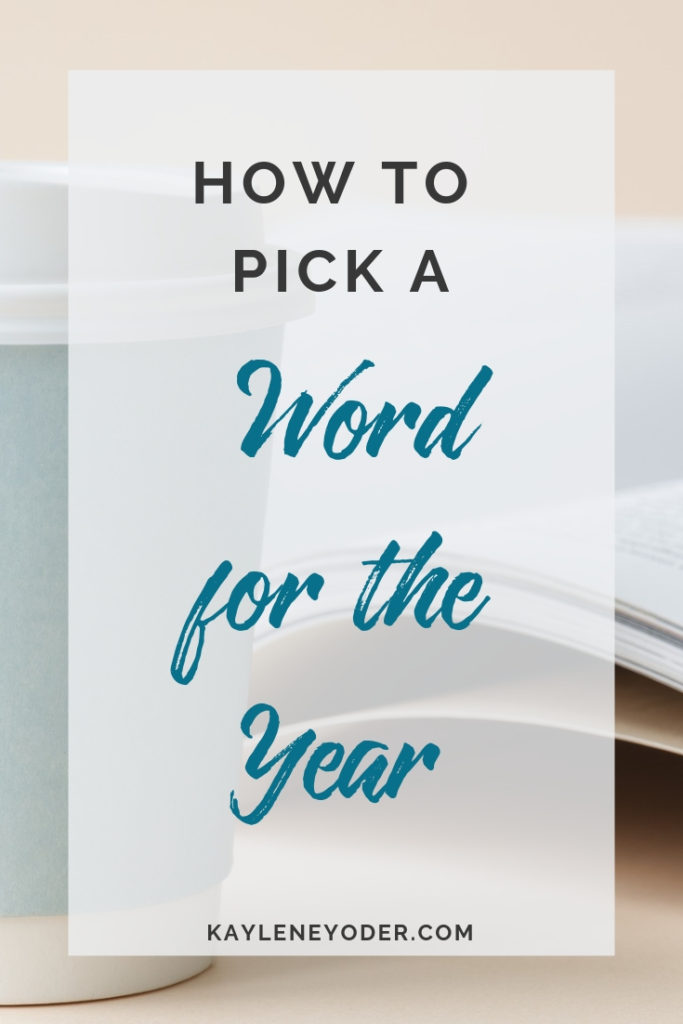 I had a hard time choosing a word that first year.

It needed to be just the 'right' word, I thought. What if I chose the wrong word and I would have a horrible year or didn't learn what God wanted me to learn?

uhem… I don't think there is ever a right or wrong word to pick. (unless it's a cuss word, then you might want to reconsider! ?)

I tend to agree with one of my friends who said, "Picking a word doesn't have to be hard and it doesn't have to be super spiritual."

Sometimes we complicate things when we want to have things 'just right'.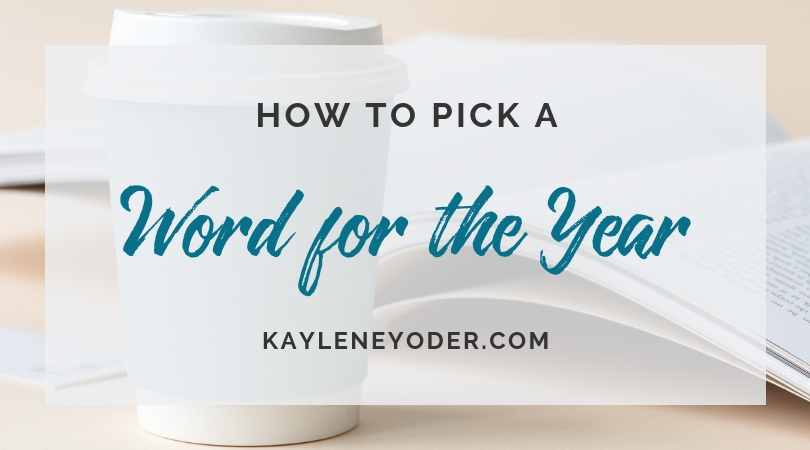 Three ways to Pick a Word for the Year
1. Choose a word or topic you want to learn more about.
The first year I chose a word I didn't know where to begin.

I'm a word-lover so I wanted all the words. Things got narrowed down when I asked myself, "What is one thing I struggle with?"

That overarching topic for me was trust.

So my first year I chose the word trust.

Then I began digging into what trust meant for me:
Spiritually – I asked myself things like, "Do I trust God?" "Are His Words and His ways trustworthy to me?" "What can I do today that will declare I trust Him?"
In relationships – I began to process how trust fits into (1) a damaged relationship, (2) how to build trust in my marriage, (3) how to open myself to others instead of holding back in a self protective stance.
If you are stumped about picking a word or topic, choose something you know you struggle with or something you want to claim throughout the next twelve months.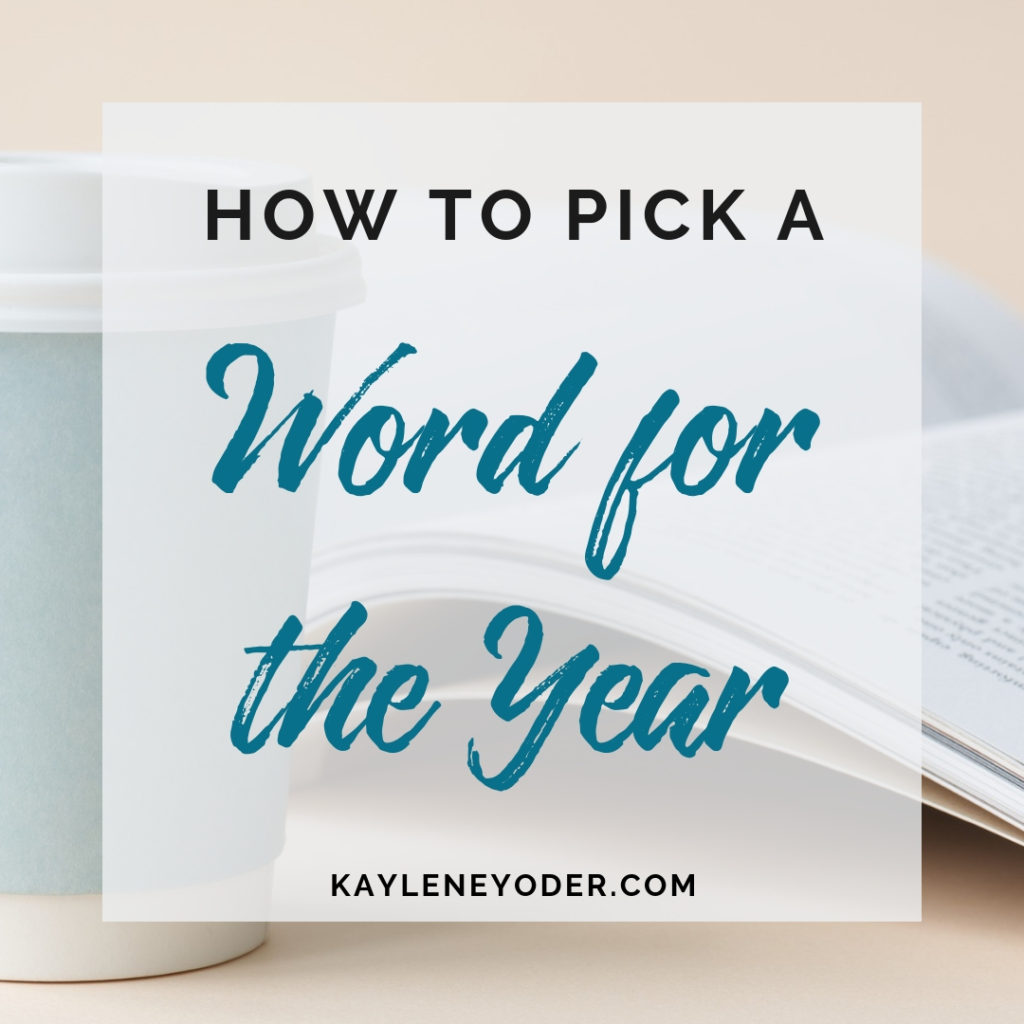 2. Pray.
Of course I'm going to recommend that! ?
I generally just start talking with the Lord about the possibility of having a word for the year.
Sometimes a word or topic comes within the first sixty seconds. It settles deep in my heart, my spirit nods and I know God has given me a treasure.
Other times I'm completely stumped. So I move on to number 3.
3. Brain dump words.
A brain dump or a mind map can be helpful in organizing thoughts and receiving clarification. So here is a simple step-by-step process for when you really want a word, but nothing is coming.
Things you'll need – (1) a pen, (2) a paper, (3) 5-10 minutes, (4) a heart ready to hear from the Lord.
Pray specifically for words or topics to be given to you. Here's a prayer to get you started – "Lord, speak to me about what You want to teach me this year. Clear my mind and heart so I may hear from You. Draw me close and open my capacity to see where you want me to grow or an area You want me to focus on this year. In Jesus' name, Amen."
Then start jotting down any and all words that come to mind. Even the ones you don't like and or the topics that make you uncomfortable.
Sometimes I know my intended word when I see it. Other times a few words from my brain dump catch my eye, so I circle them and tuck the paper in my pocket.
Throughout the day, or the next few days, I look for little things that could be hints or a guidance from the Lord in choosing a word.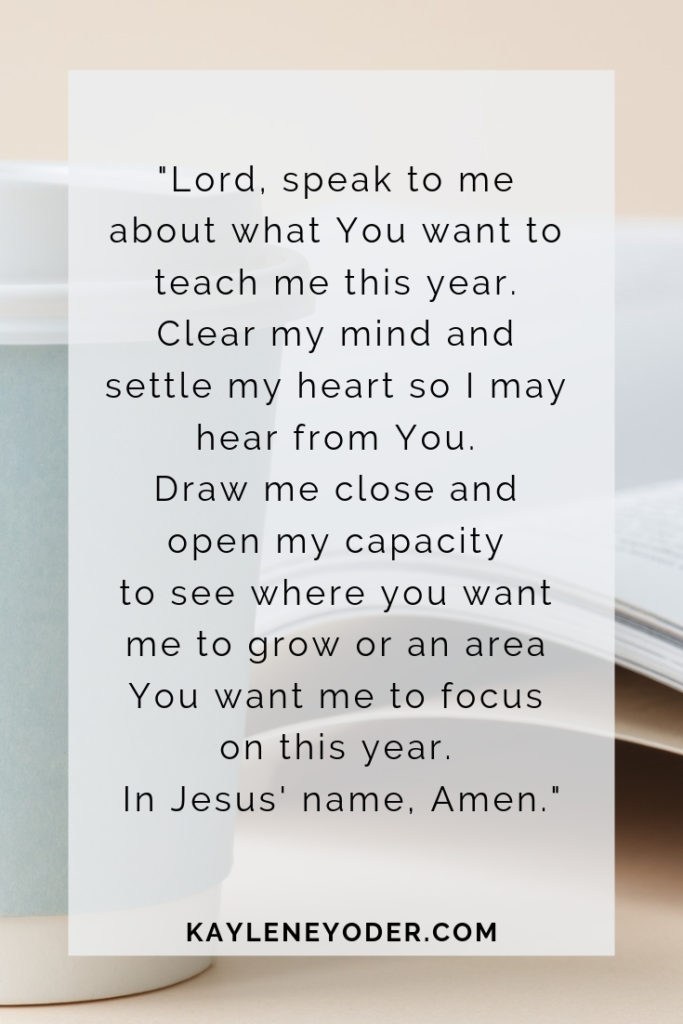 How to know You've Picked the 'right' Word
My favorite way to describe how to know I've come across the right word for my year, is when two things happen –
(1) It settles deep in my heart, and
(2) my spirit gives a little nod.
Then I know God has given me a treasure.
As I mentioned before, this doesn't have to be super complicated. If you find yourself stressing out about the whole thing, don't force it!
Please keep in mind, having a word for the year is not Scriptural-ly supported, however it can be great tool for deep and personal spiritual growth.
Also remember, there are times the Lord let's us choose things for ourselves and He blesses the choice we make. So if you're not sure, just pick a word and trust God to bless it and minister to you in that area.
Do you have a word for this year? Drop it in the comments!
I'd love to hear it and then pray over you in that area. ???