When I was a young girl, the 'title' I most wanted to hold was Mom. I am both honored and humbled that God has chosen to gift me with this name despite my failings and undeservedness. I am richly blessed to be called "mom" by five birth children and one neighbor girl who, over the years, has grown to be just like one of our own.
Yet.
Mothering is one of the most difficult jobs I have ever held. Mothering my eldest daughter (the jury is still out on my younger two because they are so young) has been challenging, and is also a 'refiner's fire' through which I am unsure I would have ever been willing to walk were it not for the mother-love I have for my daughter.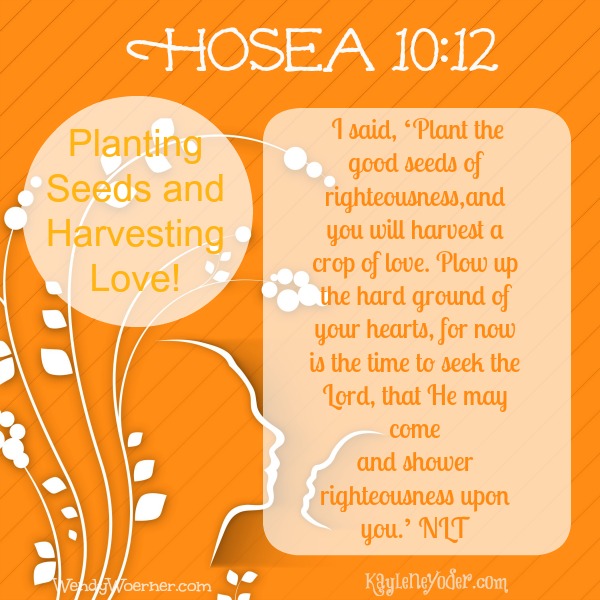 The difficulties I have experienced with my daughter have not been that different from those that other mothers have walked through. She is strong-willed, knows her own mind, and wants what she wants. Sound familiar? My husband and I have said of our princess from a very early age, "If we can just direct that strong will for good, and not evil, then she will be a strong and godly leader." In fact, my daughter is in her mid-teens now and we have avoided many of the turbulent attitudes and door-slamming that you often hear about. I am thankful. We are now even getting brief glimpses of who she is growing into; of the strong, godly young lady we knew that she could be if we brought her daily to the Lord and let Him lead us as we poured into her as her parents.
As I have grown in my relationship with Jesus, with my husband, and with my children over the years, the Lord has taught me a lot. He has shown me my own sinfulness and selfishness, and my great need to die to self. He has shown me His way to love. In Hosea 10:12 He says,
I said, 'Plant the good seeds of righteousness, and you will harvest a crop of love. Plow up the hard ground of your hearts, for now is the time to seek the Lord, that he may come and shower righteousness among you.'
Oh, how I want to plant those good seeds in my daughter's life! I have messed up many times. I have gone to the Lord with brokenness over my harsh words, my unkind thoughts, and my why-can't-I-just-get-this-right-for-once pleas. And I have gone to my daughter after a time of healing from God to ask for her forgiveness. She has been so quick to give it. Even now, I am humbled at the grace that our God offers to us and through us to others if we will simply surrender to Him.
[bctt tweet="I want to plant good seeds in my daughter's life by exemplifying humility in mine. #lovemom @WendyWoerner "]
As we have struggled through bad attitudes, disobedience, and refusal of correction….my daughter's and my own….God has been so faithful. He has brought healing to our souls. Through conversations, admitting when we have made mistakes, and forgiveness offered and accepted, God continues to knit our hearts together.
We must plow up the hard ground of our hearts! Unforgiveness and bitterness can grow and live there, and satan is so well-please when we allow that to happen. Bitterness grows into unforgiveness, and we can quickly find ourselves in a prison of our own making, walls up and a really far journey before us to scale those walls and get to the harvest of love that the Lord has promised to us.
In what ways have I learned to sow seeds of righteousness so that we can harvest a crop of love?
Go to the Lord in prayer. Give Him my daughter and my day before I ever even leave my room each morning.

Breathe prayers to heaven before I answer an unkind remark or sassy comment.

Check my own attitude and heart. My gentle answer (Proverbs 15:1) can go a long way towards nipping an argument in the bud.

Admit when I am wrong. Being transparent about my failings has drawn our hearts closer together and, I hope, is setting a godly example for all of my children for how to approach others when we have wronged them.

Ask for forgiveness and extend it to my daughter.

Provide a long, warm hug. This is one of the more precious moments that we share with one another. There is not much sweeter than coming back together after a difficult discussion or time of correction to speak of our love and offer an embrace that knits our hearts together again.
My daughter and I are not 'there' yet. We still have moments of struggle. But as we both grow closer to our Lord and come to understand His great love for us, the true extent of His mercy and grace, we are better equipped to truly love one another, as well.
What have you been learning as a mother to a daughter? How is God growing you together and drawing you closer to Him?
Wendy is a preschool teacher turned homeschool mama when her eldest daughter began to struggle with reading. Taking this homeschool journey was not a part of 'the plan' but has been rife with unexpected twists and turns, difficult days, blessings, and celebration. Wendy desires to encourage women in their roles as wives, mothers, and home educators. She says, "If I can homeschool then anyone can!" Be sure to connect with Wendy at WendyWoerner as well as on her Facebook page.