In a culture where society is so harsh on it's women I believe it important to raise a confident daughter in Christ.
As I pray for my little princess and for God to help me raise her to know who she is in Christ, beautiful memories come to my mind. Like the day she was born, over 8lbs and a healthy rolly polly baby girl has now turned into a lovely, fun, beautiful daughter.
God has blessed me! I can not let shame, fear or guilt get in the way of me encouraging her to be all can be as a child of God.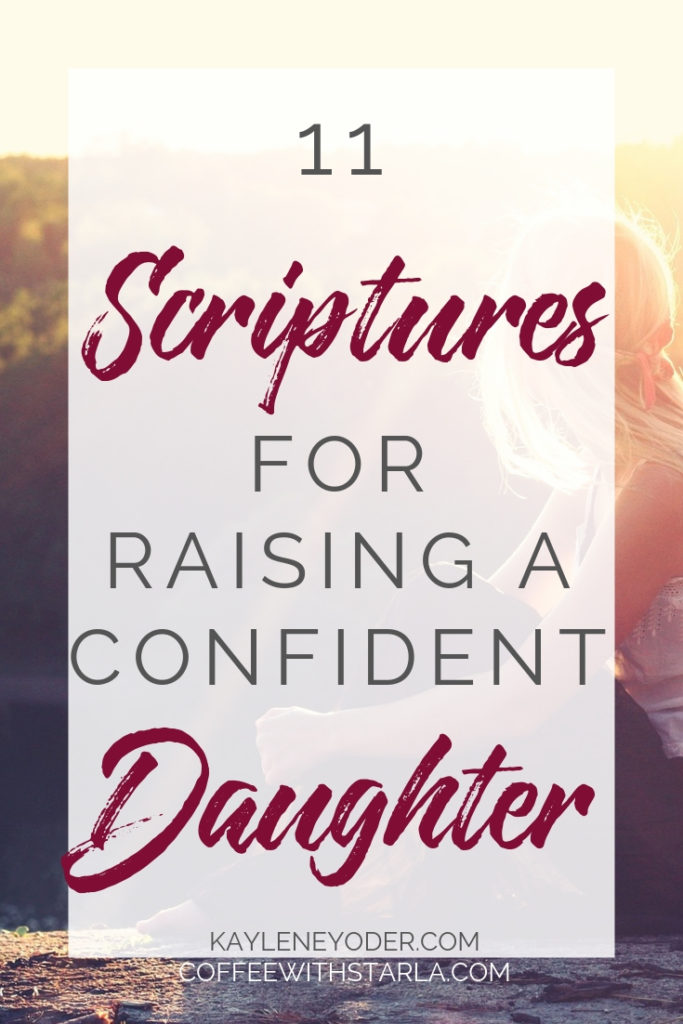 How can I help her know who she is in Christ? I did some scripture searching. Here is what I found and will use in daily prayer and verbal encouragement over my sweet daughters' life.
11 Scriptures and Declarations for Raising a Confident Daughter
1. Peace.
She has access to peace that passes ALL understanding because of her relationship with the Prince of Peace. Philippians 4:7
2. Strength.
She has ALL the strength she needs to face anything because her strength comes from God. Philippians 4:13
3. Alone.
She will never have to feel alone or abandoned. Psalm 34:18
4. Relationship with God and Prayer life.
She will understand and have a close relationship with our Savior at an early age and will stay close to God all the days of her life. Not looking at humans and their failures but keeping her eyes on Christ. John 15:7 & Romans 8:37-39
5. Redemption.
She is forgiven of her sin. When she falls down, God is always there to pick her up. Ephesians 1:7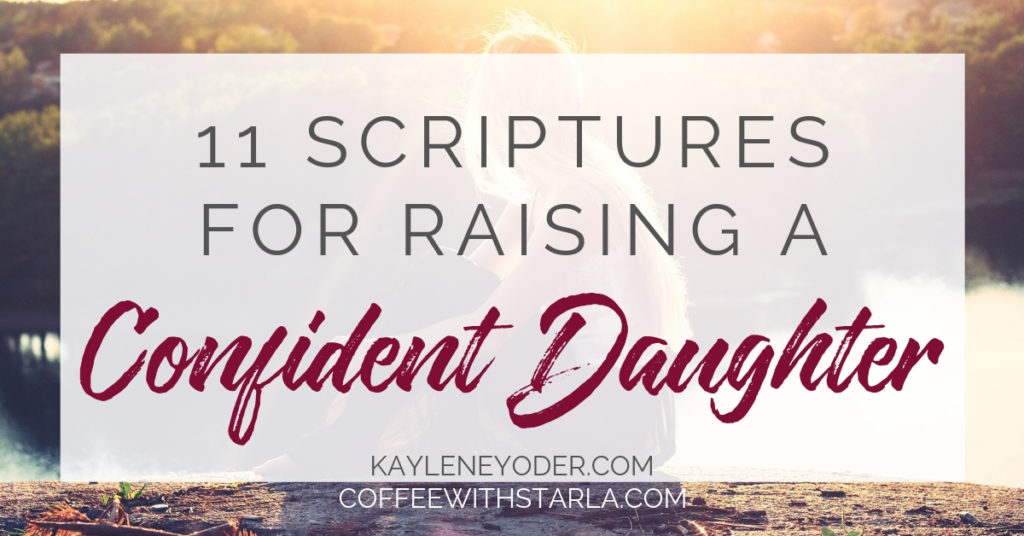 6. No Fear.
She does not have to be afraid. 2 Timothy 1:7 & Psalm 112:7
7. Body.
Her body is the Temple of the Holy Spirit and must be treated as such. 1 Corinthians 6:19
8. Mentally.
Depression will not fall upon her. She will set her thoughts on positive things. Philippians 4:8
9. Courage.
She doesn't have to back down. She can and will stand up for what she believes is right, as God leads her. Deuteronomy 31:6
10. Work hard.
She will do everything as if she is doing it for God and His glory. Whether it is for school, career, ministry, being a wife (one day) or a mom (one day). Colossians 3:23
11. Love.
She will always have God's love. She will find her security in His love and not in other people and material things. In Christ, she never has to feel unloved or unwanted. She will rejoice in her salvation in Christ. John 3:16 & 1 John 4:10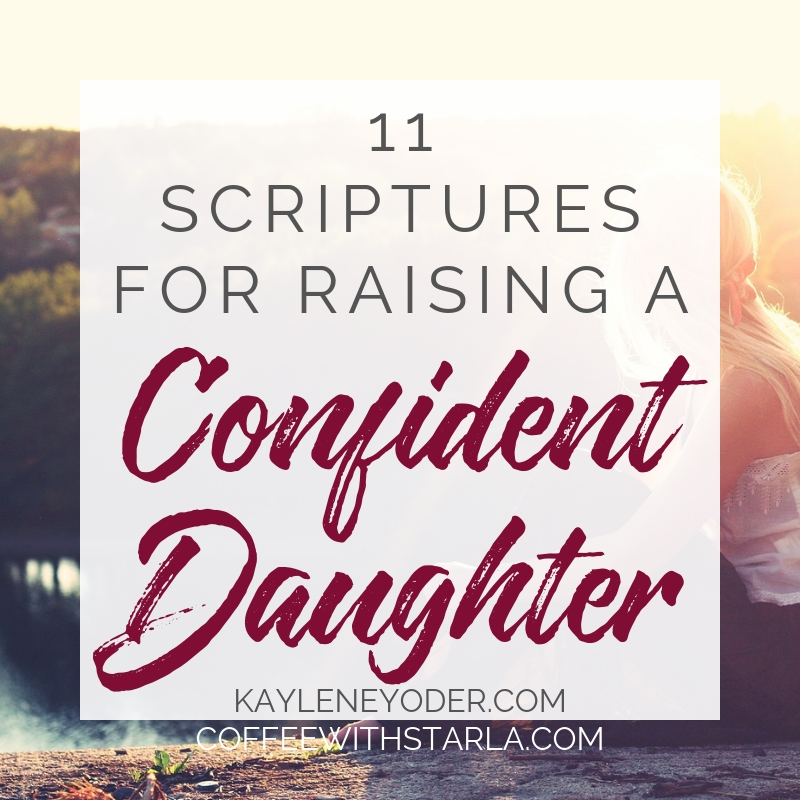 [bctt tweet="11 Tips on Raising a Confident Daughter #lovemom @Strljmnz "]
I pray that God will lead me as I intentionally raise a Godly daughter. A Confident daughter! My heart is full of love, joy and excitement as I look at my beautiful daughter. I know God has great plans for her life.
More than Blessed,
Starla
Starla lives with her two kids, two basset hounds and a cat. She is the Girls Ministry Coordinator at her home church. She enjoys serving our King of Kings, homeschooling her kids, encouraging other women with their walk with God, reading, crafting, sewing, cooking, chocolate and coffee. Check out her blog
http://coffeewithstarla.com
Pray 7 Sample Prayers!


Exclusive Free offers are available to Kaylene Yoder subscribers. By requesting this free Bible study you will begin receiving our weekly Monday Freebie email. Unsubscribe at any time.