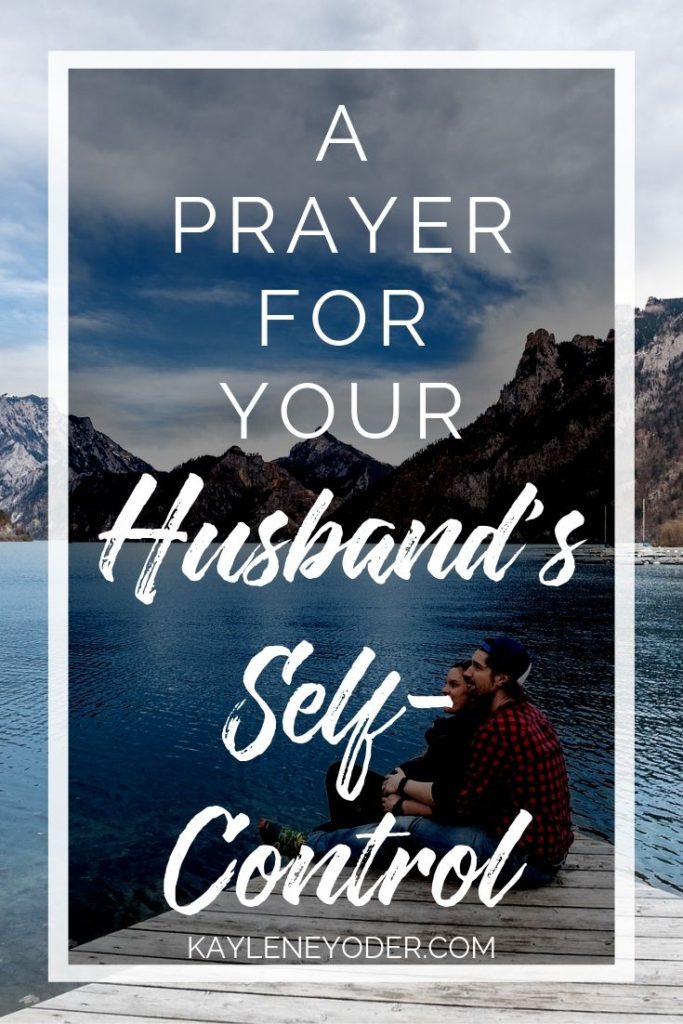 A Prayer for Your Husband's Self-Control
Father God, I come before You, thankful for this man You have put in my life. This man You have called me to love, honor and help. I thank You that You made him a man able to discern right from wrong, good from evil. You have given him the power and ability to say "No" to temptations. I praise You that You keep renewing his mind, enlightening him, showing him Your will and Your way.
Father, as the leader of our marriage and family, I pray he would be a workman worthy of what You have called him to do. Remove any traits that are overbearing or quick tempered, may he not be given to drunkenness, violence or pursue dishonest gain. In their place, restore hospitality, make him good, upright, holy and disciplined. Help him hold firm to Your trustworthy way. (Titus1:7-9)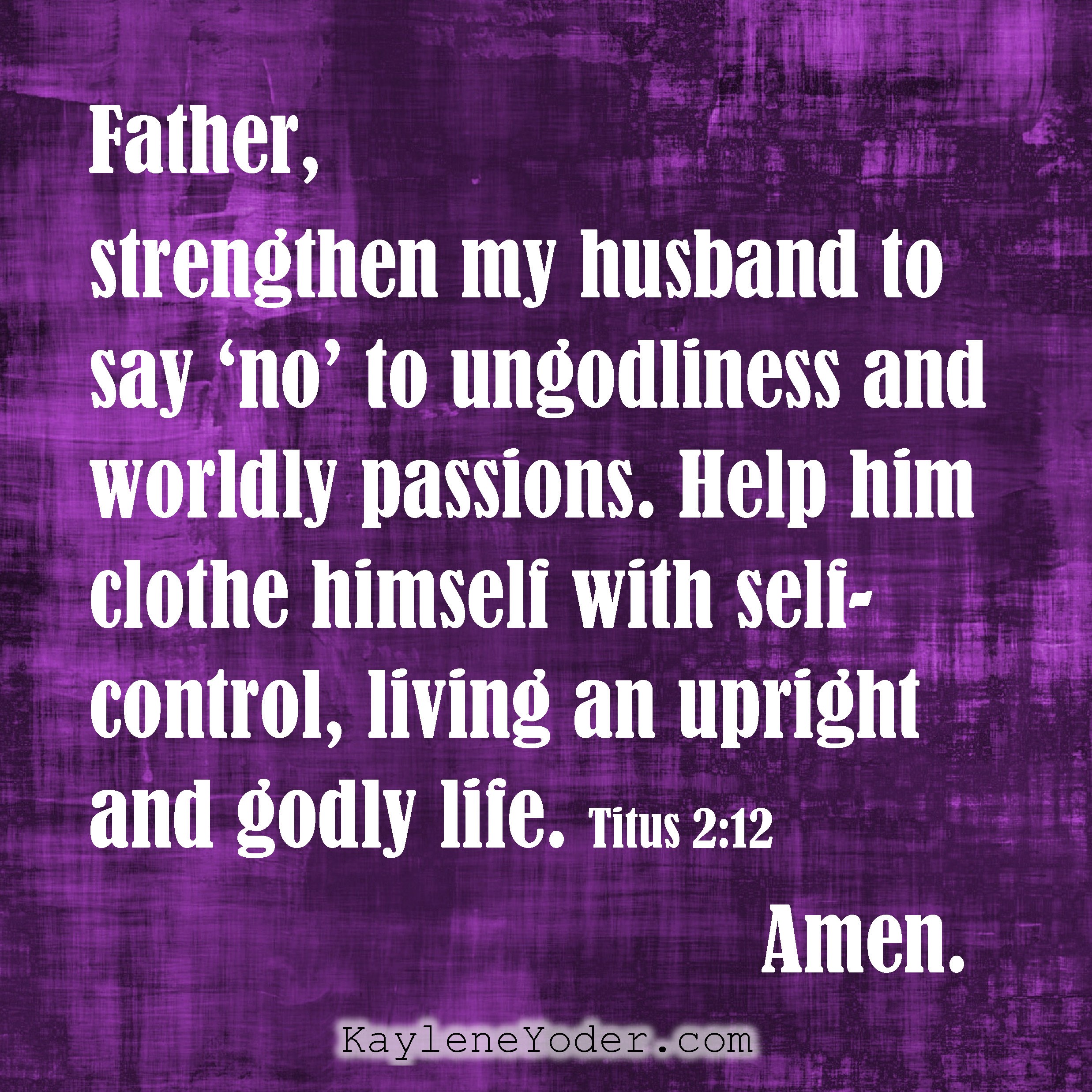 Lord, we know our enemy, the devil, prowls around like a roaring lion looking for someone to devour. (2Peter5:8) Today, I stand against his wicked schemes to make my husband fall. Make my husband, strong and in the power of Your might, able to resist evil plans of the enemy.
May he not be as some who sleep, spiritually speaking, but may he be alert and self-controlled, putting on faith and love as a breastplate, and the hope of salvation as a helmet. (1Thess.5:6-8) As he comes to know Your will and Your ways more each day, add to that knowledge, perseverance to keep doing what is good and right, so that he will not become ineffective and unproductive in his faith. (read 2Pet.1:5-8)
Jesus, You are the perfect example of a man clear minded and self-control. Teach my husband to be the same; temperate, worthy of respect, sound in faith, love and endurance, doing what is good, showing integrity in all he does and says. May those who oppose him be ashamed because they can find nothing bad to say about him. Through Your great grace teach him to reject ungodliness and worldly passions, and to clothe himself with self-control, living an upright and godly life. (Titus2:2,6,11-12) In Jesus' name. Amen.