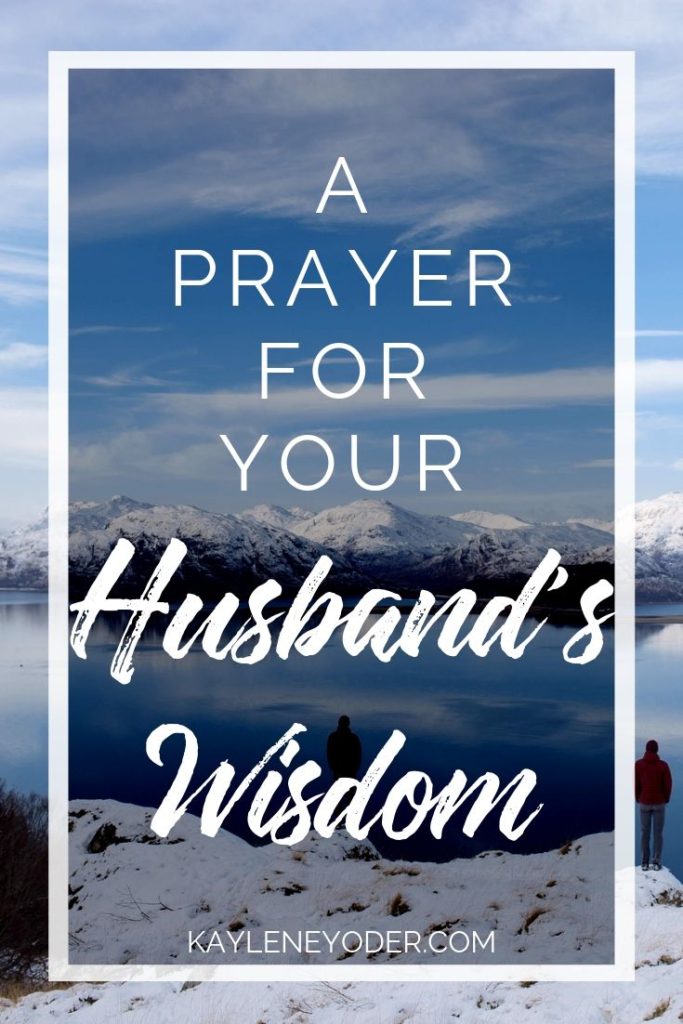 A Prayer for Your Husband's Wisdom and Insight
Father, You alone are completely wise. You have promised to give wisdom where it is asked. (James1:5). Today I ask that you give my husband immeasurable wisdom.
The very beginning of wisdom is fearing You and hating evil. (Ps.111:10) Give my husband a heart that can discern. Help him understand Your Word so he may have great understanding and continue growing in wisdom. You have instructed us to not just listen to Your word, but to do as it says. (James 1:22) Today, I pray You would impart wisdom to my husband so that he may know what is Your good and perfect will.
Father, I pray you will teach my husband to not be wise in his own eyes doing what he wants, when he wants, and how he wants, but always seeking You first, wanting to please You above man. Doing this will bring health and nourishment to his body. (Pr3:7-8)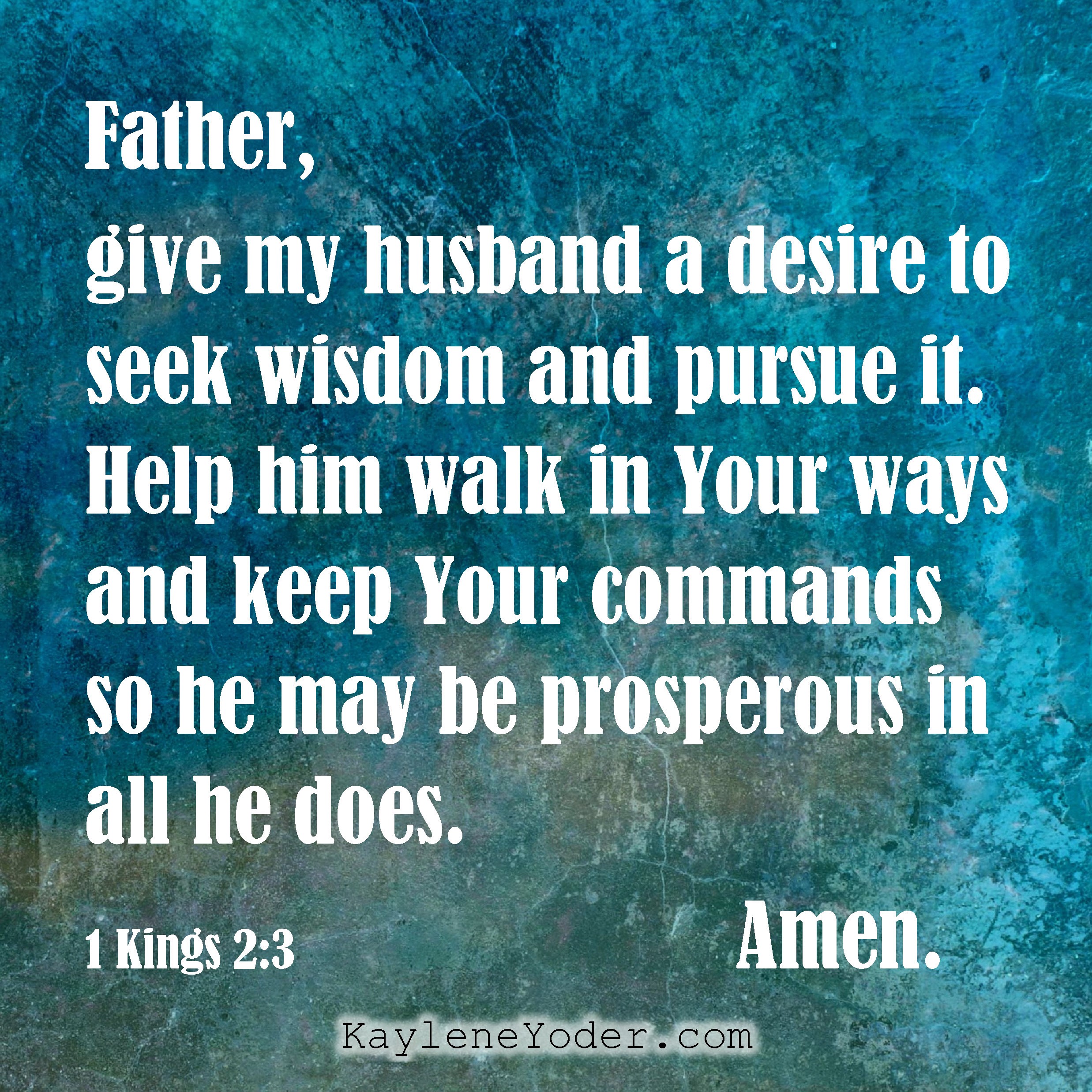 Father, we know wisdom is found in those who take advice and accept instruction. (Pr.13:10, 19:20) Make my husband one who accepts advice. Do not let him be so set in his ways that he will scoff in the face of another who meant no ill will. Rather, let him thoughtfully and patiently consider their words. Let him not become angry and defensive, speaking harsh words that prove his heart is set in his ways. Gently impart wisdom to him, revealing truth. Then help him accept the advice or instruction that has been revealed to him.
Father, deepen my husband's desire to grow in Your Word, for it has been said, the Holy Scriptures are able to make us wise. (2Tim.3:15) To grow his desire to be in Your word, place godly men and role models to walk with through life.
Father, thank You that you have given my husband a sound mind and teachable heart. Today I ask again that You would impart great wisdom to him, so that he and his children may live. Help him be strong, and show himself a man, observing what You require. (1Kings2:2-4) And we know what You require is for us to act justly, love mercy and to walk humbly before You, our infallible Lord. (Micah6:8) In Jesus' name. Amen