A Prayer for Your Husband's Friends
Dear Jesus, You are our one forever faithful Friend. You are the One Who sticks closer than a brother. (Pr18:24) But, You did not intend a man to walk this earth alone and without friends in visible flesh and form. You have encouraged us to walk with the good and the upright so that we might not grow weary in well doing, or grow weak and complacent in our faith. So, Father, today I pray my husband's friends will be those who are wise and gentle. Friends who, as iron sharpens iron, sharpen him and encourage him in his faith. (Pr.27:17) May he always be cautious in friendships (Pr.12:26), not choosing company that would lead him down a path that is not good. (Pr.16:28-29)
Father, I pray You would remove any interest he might have in pursuing the activities and ways of ungodly friends. Give him wisdom to see where he may need to discontinue a friendship that is not up-building to his character. Do not let him make friends with a hot-tempered man, lest he learn to do thee same. (Pr.22:24-25) Give him the knowledge to know he needs to avoid any man who talks too much, for such a person is prone to gossip and is not trustworthy. (Pr.20:19)
Father, I pray, also my husband would be a man who attracts godly friends. Remind him to be a man who listens before speaking, being more interested in others than himself, helping others before helping himself, doing for others before doing for himself, and not expecting from others what he doesn't expect from himself. Encourage him to be a friend like Jesus, being a man of integrity, not easily swayed by men and paying no attention to their rank or name. (Mark12:14) for when he is such a man, he will also find such men to walk along side him. In Jesus' name. Amen.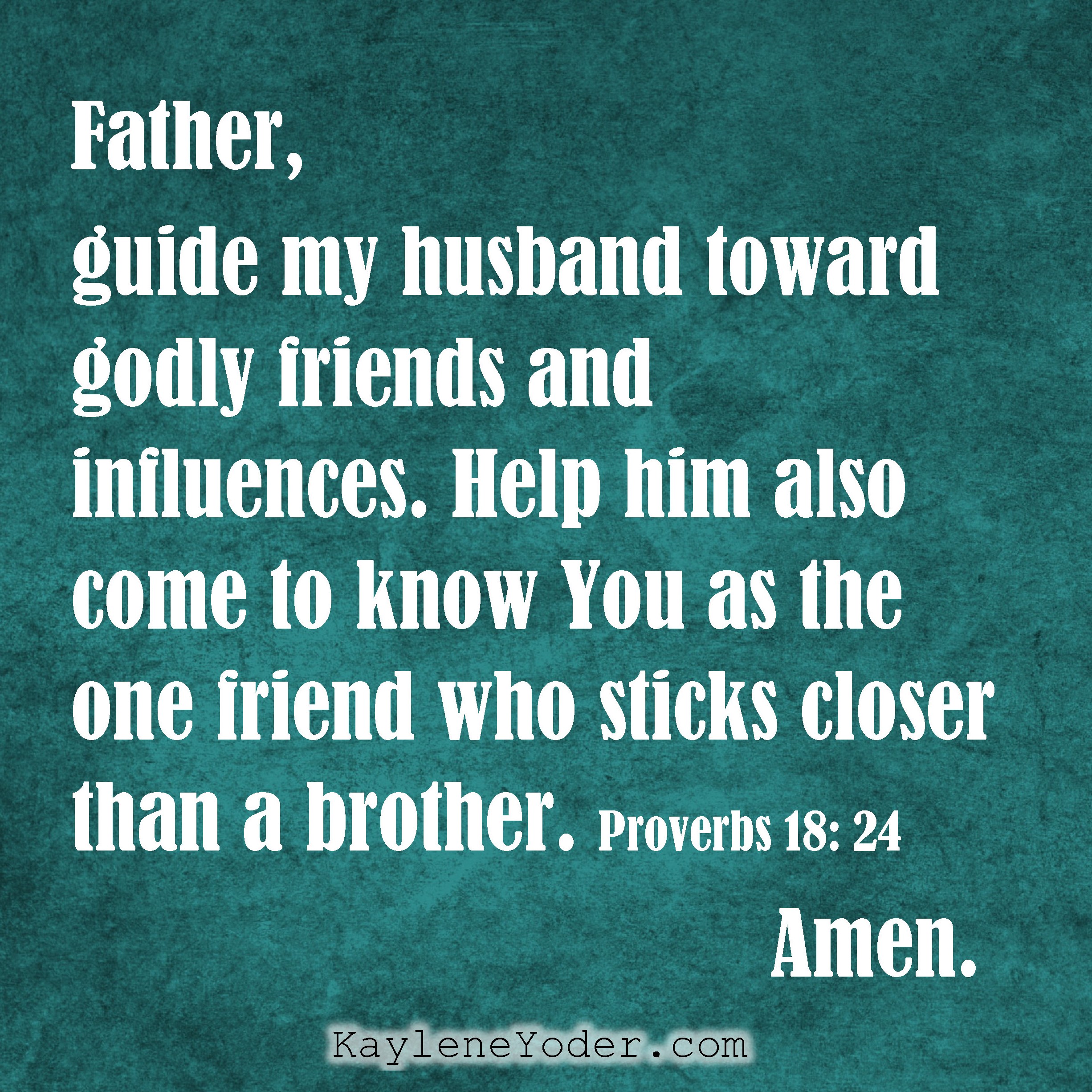 Get Kaylene's devotional book for wives A Wife's 40-day Fasting & Prayer Journal – A Guide to Strategic Prayer.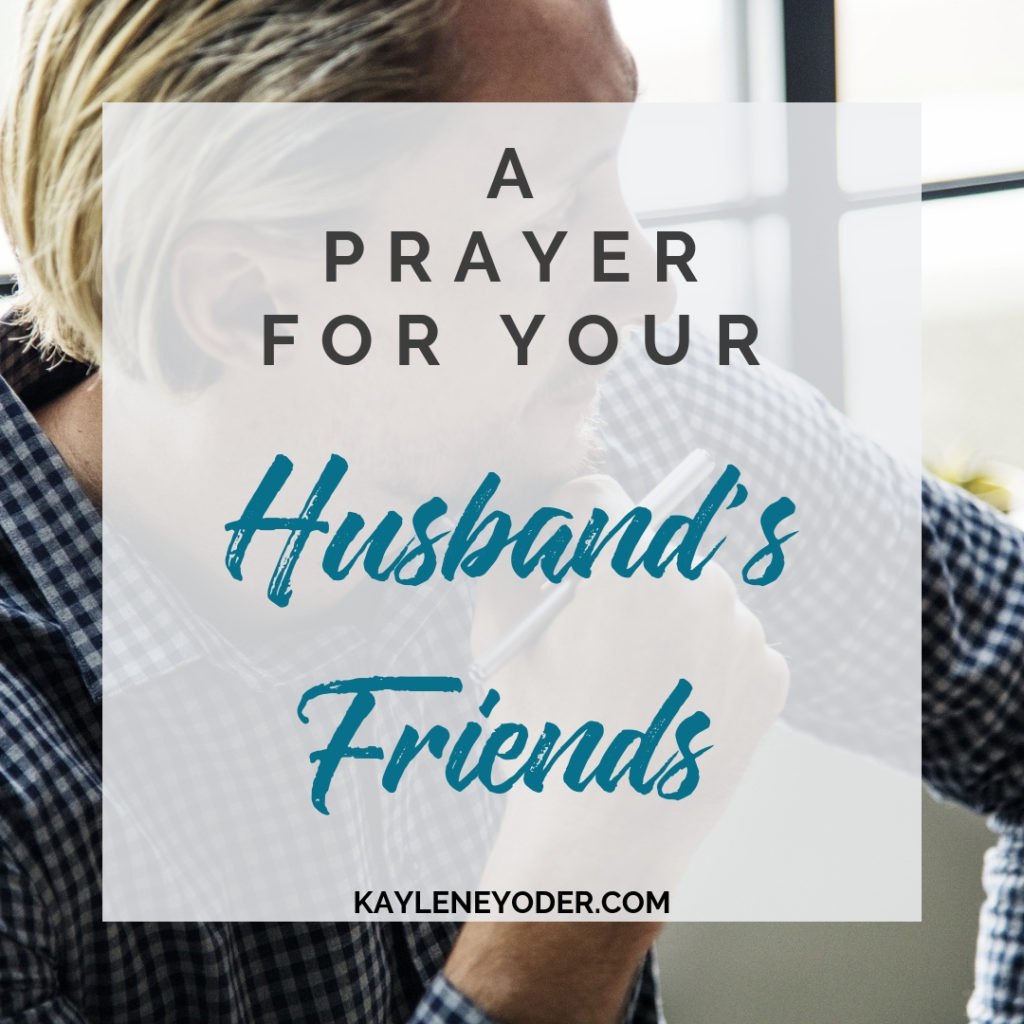 FREE Sample Ebook!


Exclusive Free offers are available to Kaylene Yoder subscribers. By requesting this free Bible study you will begin receiving our weekly Monday Freebie email. Unsubscribe at any time.
(Visited 9,928 times, 1 visits today)