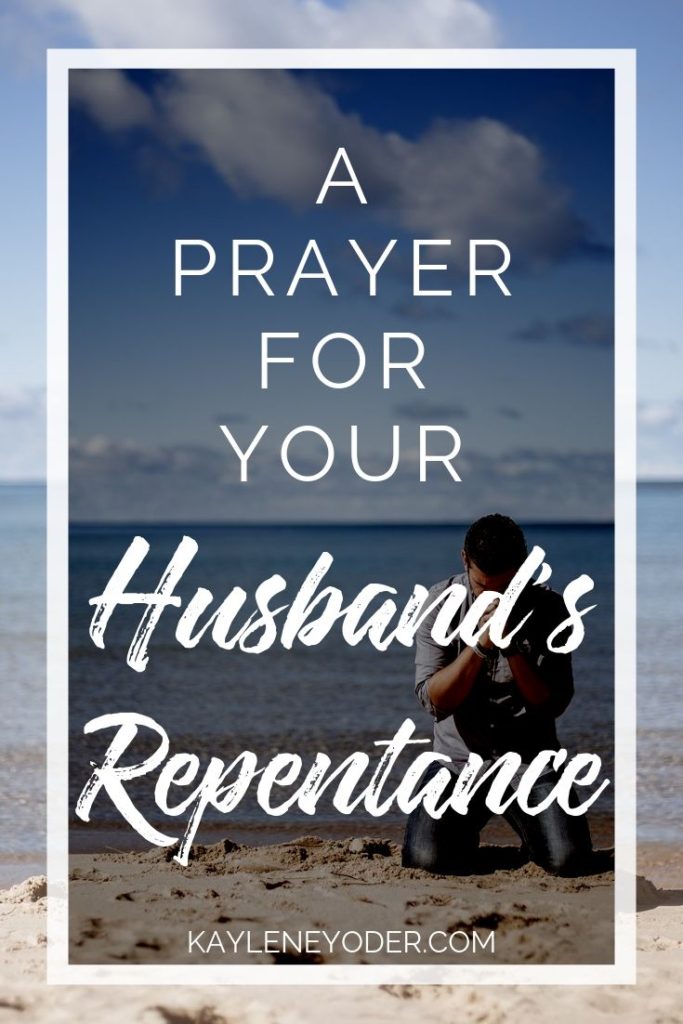 A Prayer for Your Husband's Repentance
Father, thank You for Your great mercy. You have shown You are a forgiving God to all generations. You are gracious and compassionate, slow to anger, abounding in love.(Neh.9:17) You have promised that when Your people turn from their sin and seek Your face You will hear them and will be faithful and just to forgive them their sins.(2Chr.7:14, 1John1:9)
Father, I pray You will give my husband a heart for repentance. Give him the courage to admit any wrong he has done. Convict him early and convict him often. Give him an open and teachable heart with an ongoing, ever strengthening desire to what is good and pleasing in Your eyes. Where conviction has taken place, further move him to humble repentance, seeing his sin as You do and fully renouncing its hold on his life.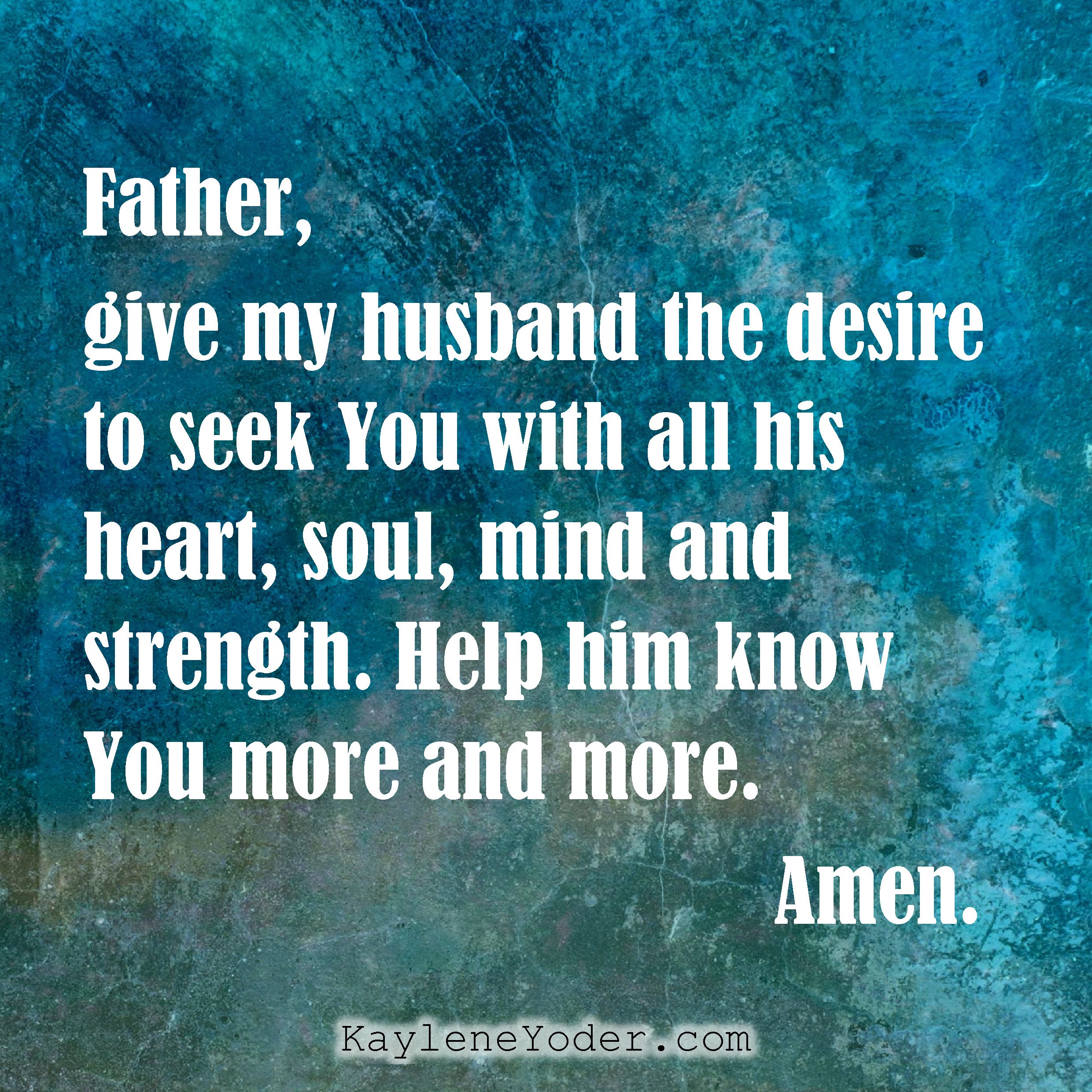 Father, in his humility give him Your peace, knowing he is fully forgiven and can walk unashamedly in front of You. That You have removed his sin as far as the east is from the west. That You are the one who blots out his transgressions and will remember them no more. (Is.43:25)
Father, I praise You again for Your great mercy. As You have forgiven my husband of any confessed sin, also give him a heart to forgive others as You have forgiven him. Help him see any bitterness or unforgiveness in his heart as sin. Teach him gently that he must forgive in order to be forgiven; that You forgive with the same measure he forgives. (Matt6:14-15)
Strengthen him, be his rock when its hard to see past the pain, the unfairness, or the human tendency to seek revenge. Soften his heart toward anyone who treats him poorly, bearing with everyone in love. (Col.3:13) In Jesus' name. Amen.