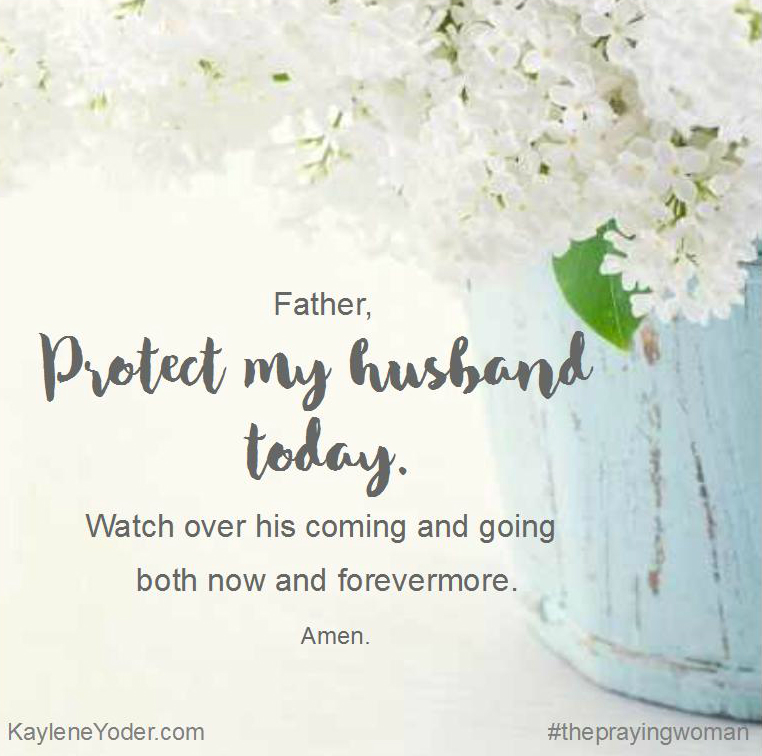 "If you make the Most High your dwelling…
then no harm will befall you,
no disaster will come near your tent.
For he will command His angels concerning you
to guard you in all your ways."
~Psalm 91:9-11~
A Prayer for Your Husband's Protection
Father, I thank You for the promises You give throughout the Bible to keep Your children safe. To give us a refuge, to be our strength and strengthener. Thank You that You will never leave us nor forsake us and to be gracious to us all the days of our lives.
Father, protect my husband in all the ways he walks; watch over his coming and going (Ps.121:8) guiding him away from any harmful situations. Protect him from traveling accidents, work accidents, sicknesses, debilitating diseases of the body or mind. Protect him from violence and the people who do it. I stand in the gap on behalf of my husband, (Ez.22:30-31) asking that You put Your mighty hedge of protection around him in every way he goes. (Job1:10). Lord, I know that Your arm is not too short that You cannot save, (Is.58:1) so preserve the life of my husband so that he might grow old to watch his children's children grow. I entrust him to You, fully convinced that You are able to protect him this day and every day of his life. (2Tim.1:12)
Father, when his heart is burdened and his spirit weary, the world seems dark all around, remind him that You are his shield, his deliverer, his rock. Remind him that You are his firm foundation, cornerstone and stronghold. (2Sam.22:1-4) Protect him from any attacks the enemy plans to make on his mind, diverting the fiery darts that get sent his way. You will not fail him, for You will not reject your people; You will never forsake Your inheritance. (Ps. 94:14) In Jesus' precious name. Amen.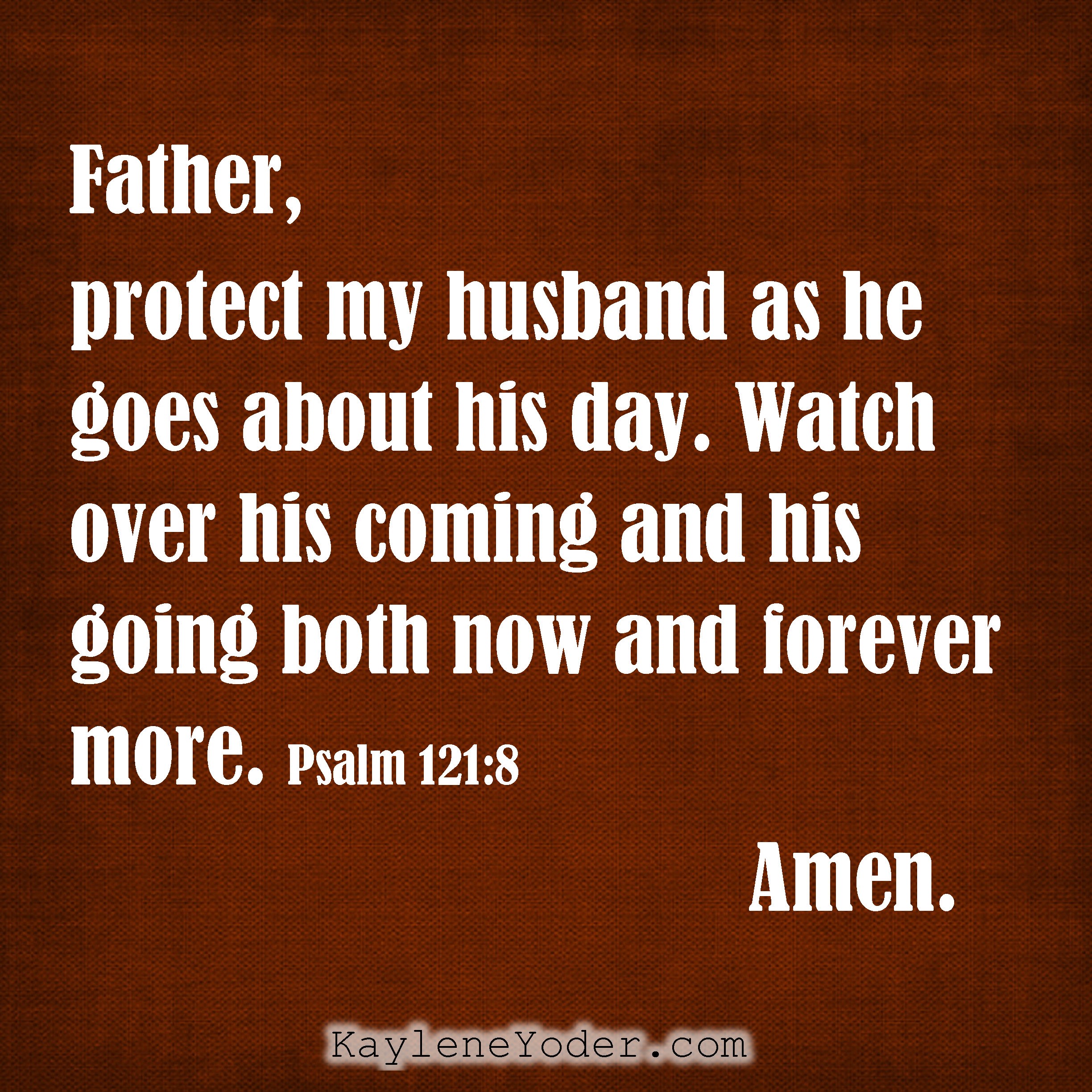 FREE Sample Ebook!

Yes! Please subscribe me. I also agree to receiving a weekly devotion and freebies sent to subscribers only. I understand I may unsubscribe at any time.
(Visited 72,594 times, 87 visits today)