This prayer for your husband's life example asks the Lord to teach him how to model grace, love, power and humility throughout his life.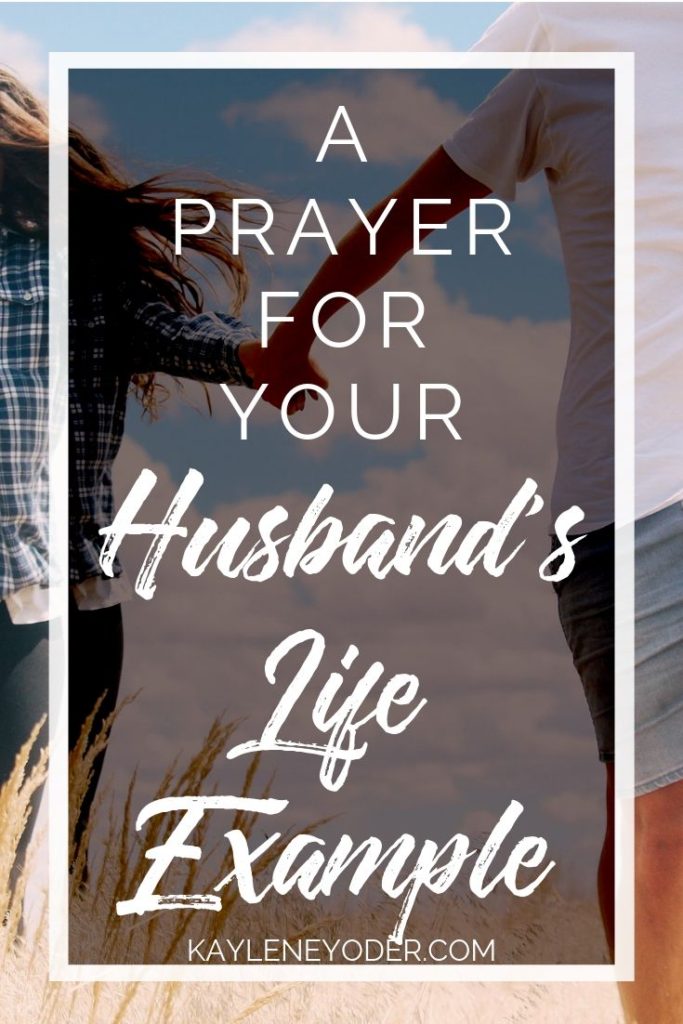 A Prayer that Your Husband's Life Example
Dear Jesus, You have set a perfect example for us to follow. One of love, kindness and humble obedience. Give my husband a desire to fashion his life after Yours, doing nothing out of vain conceit, but considering others better than himself. (Phil.2:3) Remind him often that he has little eyes watching him, looking up to him for guidance. Outside his home, remind him worldly eyes are watching and needing an example of pure and un-defiled love for mankind.
Father, give him strength and courage to do his best to set a good example, proving himself a man worthy of his calling. Teach him that setting a good example includes watching the words he speaks, avoiding godless chatter and having nothing to do with foolish arguments. Teach him that a man of good character sets a good example when he refuses to quarrel and instead build others up. (2Tim2:15-16,22-24)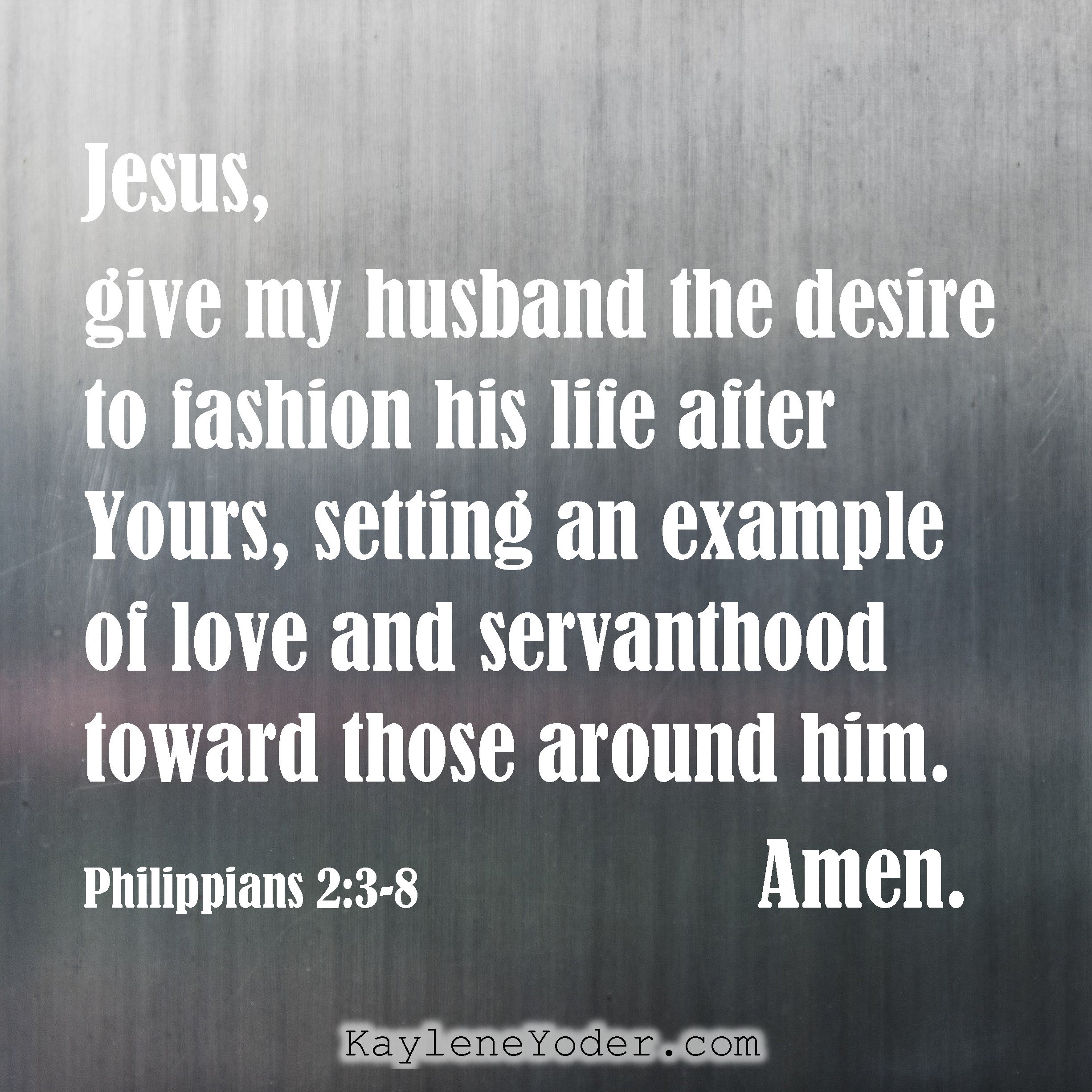 Father, I pray my husband will also set a worthy example by the way he conducts himself. Remove any tendencies to be quick-tempered for we know a man of quick temper does foolish things. (Pr.14:17) Do not let him be foolish. Remove any drunkenness, violence or dishonesty. In their place teach him to be hospitable, have a love for good, portray self-control uprightness, holiness and discipline. Help him live a blameless life, setting an example worthy of following. (Titus1:7)
Father, where he has been a bad example, give him courage to repent and do better. Where a godly life has not been exemplified to him, help him rise above and not fall into generations traps. Place godly men in his life for him to follow and be encouraged by. Where he is unsure what is the best thing to do, move his heart to dig into Your word, the perfect example for his life. In Jesus' name. Amen.