This week is holding a lot of excitement for my short blogging and writing venture!
Today marks the beginning of my second monthly contributor position for online women's ministries. This one is for Satisfaction Through Christ, founded by the fabulous Christie Hill. She has put an amazing amount of time and effort into this ministry. She holds on to the promise that many women will be encouraged by peeking into the lives of other women who share their thoughts, struggles and successes.
I am blessed to be getting to know the contributing authors of Satisfaction Through Christ and I'm sure you will too. We have some solidly grounded in Christ kind of women over there!
And now, here is my first contribution to this budding ministry….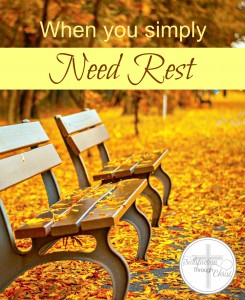 Rest almost seems like a foreign practice today.
When we get seen enjoying the quietness of a still evening or the splendor of nature, we almost feel guilty.
When we get caught sitting for a moment, we become apologetic. Shame on us- we might wear the couch out!
We are tired.
We are weary.
We need rest.
We don't need excuses to rest.
We just need rest.
[bctt tweet="We don't need excuses to rest. We just need rest. "]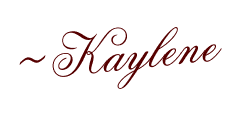 Sharing with… Mom's the Word, Thoughtful Spot, Proverbs 31 Woman, The Beauty in His Grip, Strangers and Pilgrims, Modest Mom Blog Faith Along the Way