"What are you doing?!! You know not to use half a bottle of bubble bath!"
"Why is it necessary to use half a roll of toilet paper on your itty-bitty rear?!"
"RRR! Get those muddy boots OFF MY FLOOR!"
….on and on it goes…escalating as time wears on…the dreaded mommy rant…
So, where else would I have her put the boots? The table?
That's exactly where she put them.
And that's the moment I realized I was ridiculously roaring around the house like a grizzly bear.
I didn't know if I wanted to laugh at the boots or curl into a ball and cry at my bear-like character.
Something had to change. Something other than the boots on my table needed to be booted.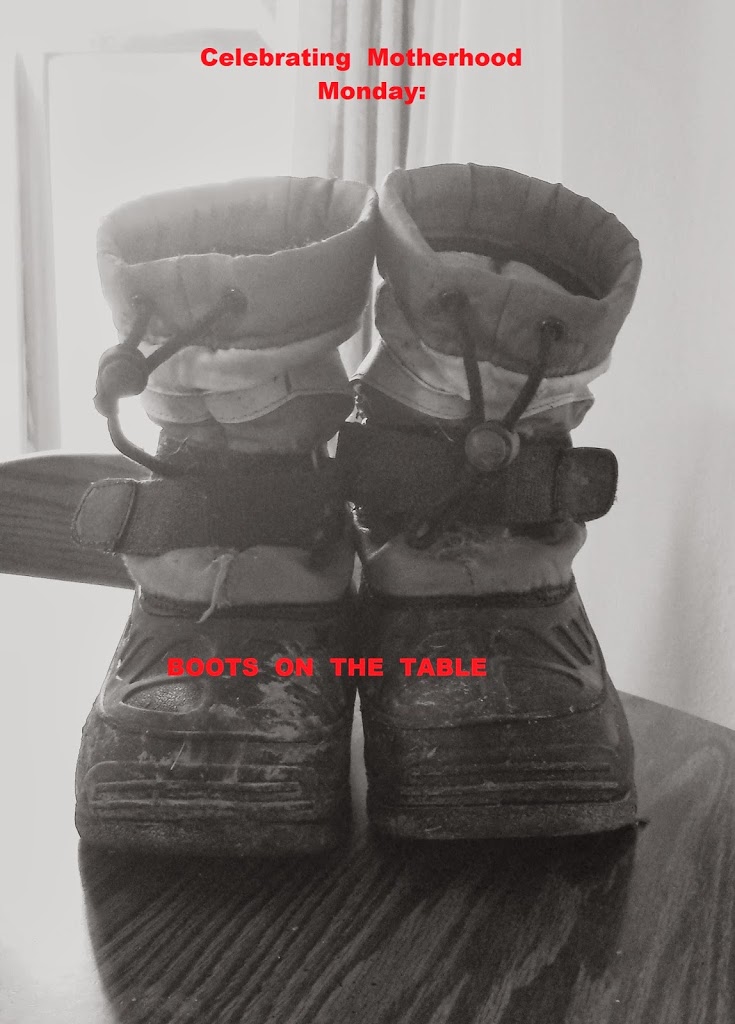 I took a deep breath, asked my daughters to come sit on my lap and we had a heart to heart.
I acknowledged my burly, bad-mannered behavior. They agreed.
I asked how it made them feel. They said,"Sad, mom. Very sad."
I asked for their forgiveness. They obliged.
They hugged me and said, "You're the best mom ever. We love you."
In a fun-loving manner I chased them, giggling, out of the house.
Then I went to work, cleaning more than just the mud on my table. There was some dirtiness in my soul that had to get gone.
Why is it the ones we love the most are the ones we hurt the most?
In the daily exchange of doing family life, the waters get muddied and inevitably that mud gets flung around.
Why?
Maybe its because we lose sight of the priceless gift family really is and start taking them for granted.
Or, maybe its because family has the same bloodlines and familiar tendencies we are comfortable with. And when we are comfortable, we act like ourselves.
Who are we kidding? Every person, every family member, struggles with it: that dreaded "me, myself and I" attitude.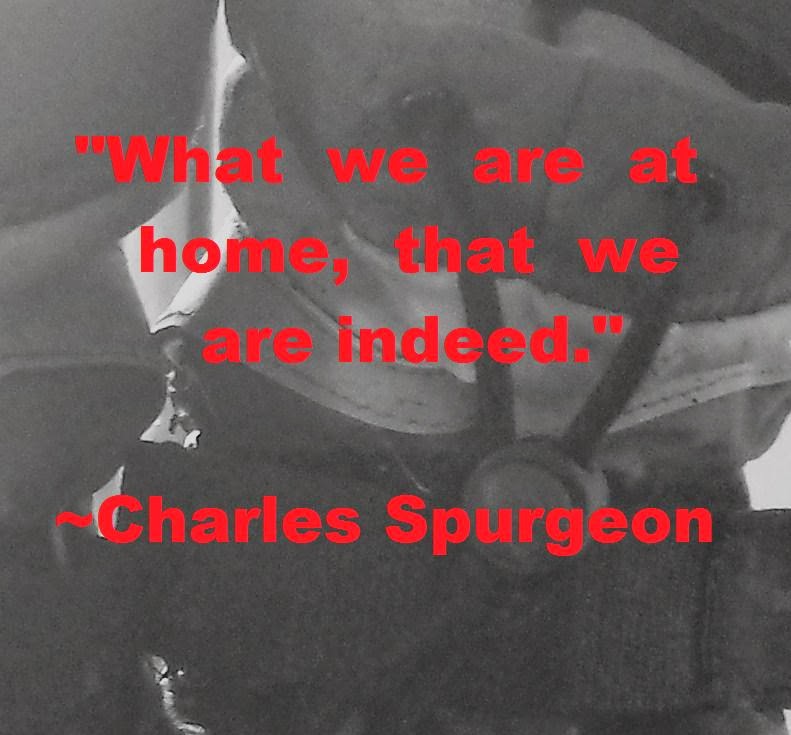 When we allow our emotions to rule our actions we allow Satan to mess with God's design for family.
Can we change overnight? Nope.
But we can celebrate daily victory, sometimes moment by moment victory, when we consistently strive for improvement, choosing to operate with an attitude of love and acceptance, forgiving and accommodating those we rub shoulders with.
"as much as it depends on you, live at peace with everyone." Romans 12:18
"Be completely humble and gentle;be patient bearing with one another in love. Make every effort to keep the unity of the Spirit through the bond of peace." Eph. 4:2-3
It's time to do some booting and rebooting, don't you think?
Boot the attitude. Its really not all about me.
Reboot: "Your attitude should be the same as that of Christ Jesus: Who made himself nothing, taking on the very nature of a servant… He humbled himself…" Phil.2:5-8
Boot the huffing. A huff, a forceful sigh, shows annoyance, contempt and sulking anger.
Reboot: "Fools show their annoyance at once, but the prudent overlook an insult." Pr. 12:16
Boot the words. Would you want to be spoken to as you are speaking to another?
Reboot: "May the words of my mouth and the meditation of my heart be pleasing in Your sight, O Lord, my Rock and my Redeemer." Ps.19:14
Boot the body language. Muscles are used to control your body. Do so by choosing not to slam, stomp or fling your body parts around…seriously, we're adults here, right?
Reboot: "A man without self-control is like a city broken into and let without walls." Pr.25:28
Boot the facial expressions. Tightened lips, clenched jaws, eye rolling and eyebrow knitting speak of fierce displeasure.
Reboot: "Whoever is slow to anger is better than the mighty and he who rules his spirit than he who takes a city." Pr.16:32 ESV
Boot my self. Again, it really isn't all about me and what I want.
Reboot: "The end of all things is at hand; therefore be self-controlled and sober-minded." 1Peter4:7
Happy booting! Don't forget to follow Faithful Feat on Facebook and Twitter!
Shared at…
The Road to 31.
Hopkins Homeschool 'Hearts for the Home' blog hop