Do you desire your son or daughter to know the Lord personally? This prayer for your child's salvation is suitable for children of ages because it is rooted in Scripture. Pray God's perfect will for your child right now!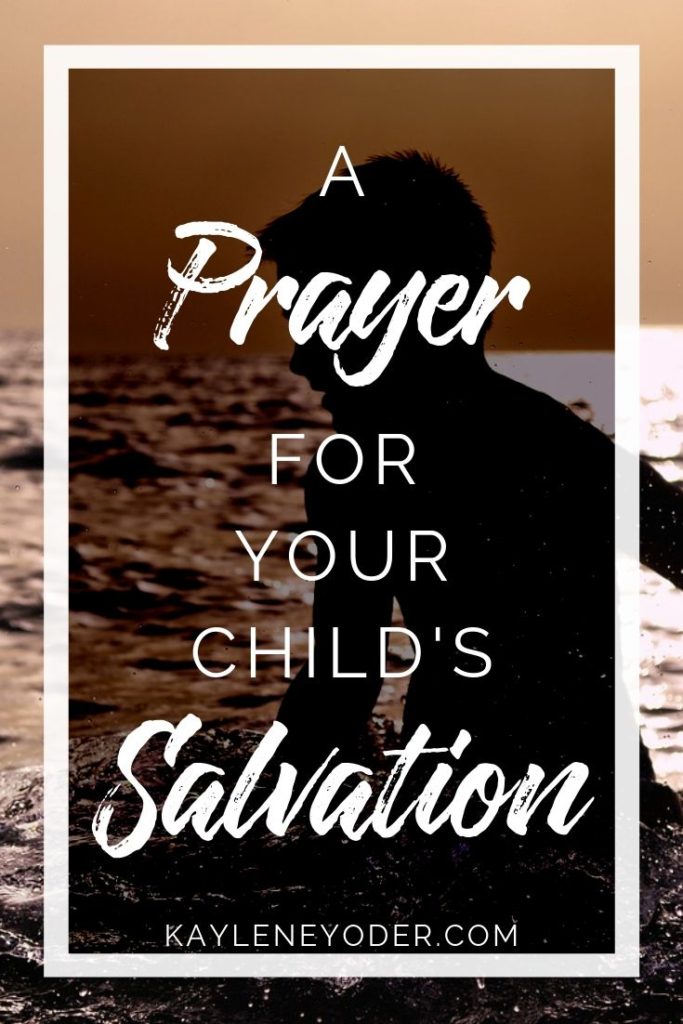 A Prayer for Your Child's Repentance and Salvation
Father, I thank you for giving my children hearts that can be taught and made pliable to Your Word. I pray You would develop in them a desire to do Your will and seek Your ways in all they do. Do not let them become contaminated by the way the world thinks and acts, full of pride, distortion and dishonesty. Instead, give them a desire to live transparent and pure before You, confessing and renouncing sin, so they may find mercy and favor in Your sight.
Father, if there is any sin in my child, hidden or apparent, I pray You would gently convict them of it. Allow them an appropriate sorrow over any sin, then give them the courage and ability to repent of it. Lift up their chins with the hope and knowledge of redemption. Be quick to assure them of Your love and forgiveness, Father. Let them know that You are slow to anger and abounding in love toward them (Nehemiah 9:17). Do not let them become discouraged, but rather more and more thankful and dependent upon Your great grace.
Father, I pray You would impress Yourself upon my children's hearts daily. Woe them and draw them in with Your kindness so they may come to know You at an early age. Increase their desire to love You and want to serve You. Grow in them hearts that are quick to walk in Your ways. Nurture in them a great faith, mark them as a child after Your own heart. In Jesus name, Amen.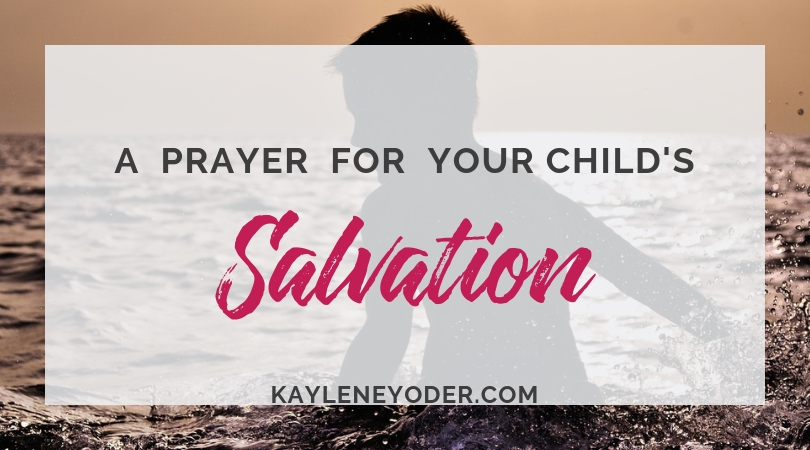 Verses to Reflect Upon
He who conceals his sins does not prosper, but whoever confesses and renounces them finds mercy." Proverbs 28:13
"Return, faithless Israel," declares the Lord, " I will frown on you no longer, for I am merciful," declares the Lord, "I will not be angry forever. Only acknowledge your guilt- you have rebelled against the Lord your God," Jeremiah 3:12-13
If we confess our sins, He is faithful and just and will forgive us our sins and purify us from all unrighteousness. 1 John 1:9
The word is near you; it is in your mouth and in your heart, "that is the word of faith we are proclaiming: That if you confess with your mouth, "Jesus is Lord," and believe in your heart that God raised Him from the dead, you will be saved. For it is with your heart that you believe and are justified, and it is with your mouth that you confess and are saved. As the Scripture says, "Anyone who trusts in Him will never be put to shame." Romans 10:8-11
I, even I, am He who blots out your transgressions, for My sake, and remembers your sins no more. Isaiah 43:25
The Lord is compassionate and gracious, slow to anger, abounding in love. He will not always accuse, nor will He harbor His anger forever; He does not treat us as our sins deserve or repay us according to our iniquities. For as high as the heavens are above the earth, so great is His love for those who fear Him; as far as the east is from the west, so far has He removed our transgressions from us. Psalm 103:8-12
Get Kaylene's 40 Scripture-based Prayers to Pray Over Your Children on Amazon today! These prayers are suitable for children of all ages, unborn to adult because they are rooted in Scripture, not just meager human desires.