My heart hurt as I held yet another letter with a loved ones handwriting reading "return to sender".
Seriously? They couldn't just throw it away if a letter from me was such a digrace? They had to make deliberate and calculated gestures of their disapproval?
"Do not be offended, do not be offended…" I muttered as I walked back to the house.
I quickly buried the letter in the trash where my husband wouldn't find it. I didn't want him to know.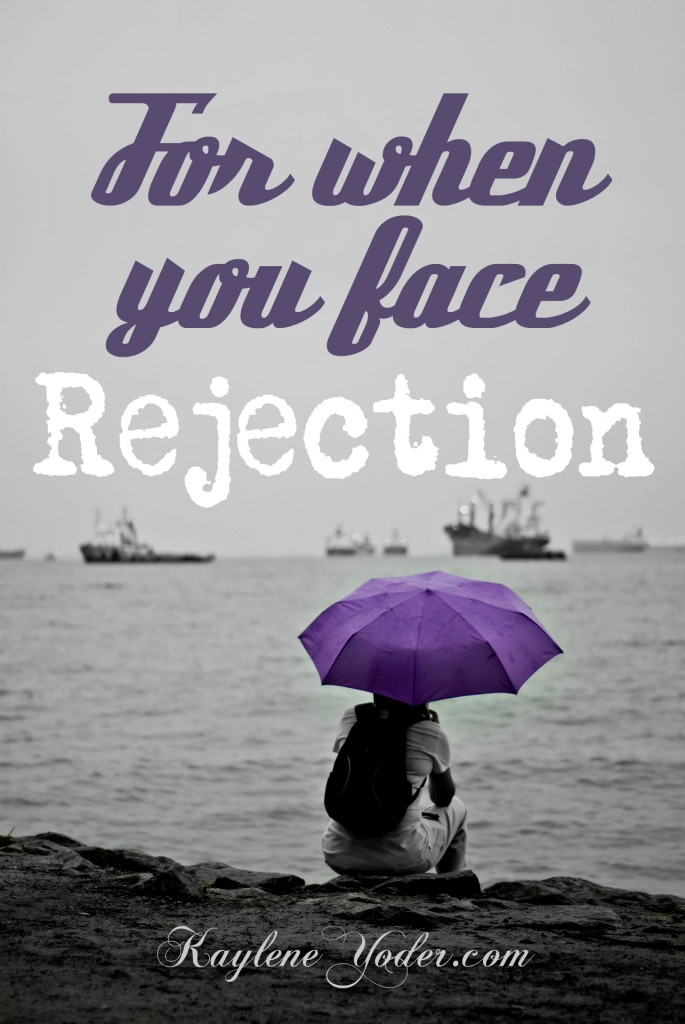 I knew the returned letters were simply ways for our loved ones to feel justified in their misunderstanding of our choices to leave the Amish culture to pursue a life of obedience and freedom in Christ. 
We knew to expect the rejection. We knew the responses we would get. But knowing all that doesn't make it any less painful.
Even the disciples were told they were to expect rejection.
When Jesus sent them out to reach the Jews, the Lord's chosen people- the very people who should be most excited to meet His messengers and accept His message- the disciples were told to expect resistance.
They were to bless these people. But, if their blessing of peace was rejected or "returned to the sender", they were to leave that home or town peaceably.
They would meet the spiritually blind. Their message of Christ would fall on spiritually deaf ears.
Since such people must have someone or something to lash out against in order to feel justified in their misunderstanding of the message, they lash out at the messenger. They reject and return the unwanted message.
In the event that the disciples would face rejection, they were told to leave the home or town and they shake the dust of the town off their feet as a sign of judgment against the people. (Luke 10:11-12)
But, here's the thing, they weren't told to stop loving the people. They weren't told to retaliate. They weren't told to become angry or indignant.
They were simply told to relate the message, and if the massage was rejected, they were to leave.
As Christians, disciples of Jesus, we too, are called to relate His message.
We will face rejection. Sometimes people will deliberately turn us away. Some will take greater measures to hurt us. They might return a simple letter, they might slam doors in our face, turn their backs, order us away, and they might even rally others to take a stance against us as well.
Jesus says we should be prepared for rejection. We should not be surprised when we face this trial.
It is our job to love others with a genuine love and concern for their soul.
It is our job to be kind and generous to those who treat us rudely.
It is our job to pray for those who despitefully use us.
It is our job to be peaceable with others as much as possible. If that means remove ourselves, or "shake the dust", so to speak, so that we are not a hindrance to their walk to accepting Christ, then so be it.
Remove yourself. Love them quietly and from a distance. But don't stop loving them.
Sometimes shaking the dust means not retaliating. It means minding our own business, seeking the Lord diligently exactly where we are.
Being completely gentle and patient in our responses to their deliberate rejections will speak louder to them than our words.
It is not our responsibility to make them see the light of Christ.
It is God's job to determine how the message of Christ will effect them. If our words don't work, let it be spoken through our everyday lives.
So, dear one, if you are facing rejection from family, friends, or a general public, it is okay to remove yourself, if necessary.  It is okay to stop reaching out so much if that out reaching is only met with greater anger and resistance, or could potentially harden hearts forever.
But don't become angry or callous enough that you remove your love.
Shake a little dust.
Love a little quieter. Pray a little harder. Trust a little more.
God will do His work of pursuing the hearts of your loved ones.