Recently I asked our Facebook page community which women of the Bible they are inspired by and what qualities they like about her.
As the flood of comments rolled in, I realized there are so many amazing women to learn from. Their lives speak of wisdom, grace, humility, courage, obedience, and faith that moved mountains!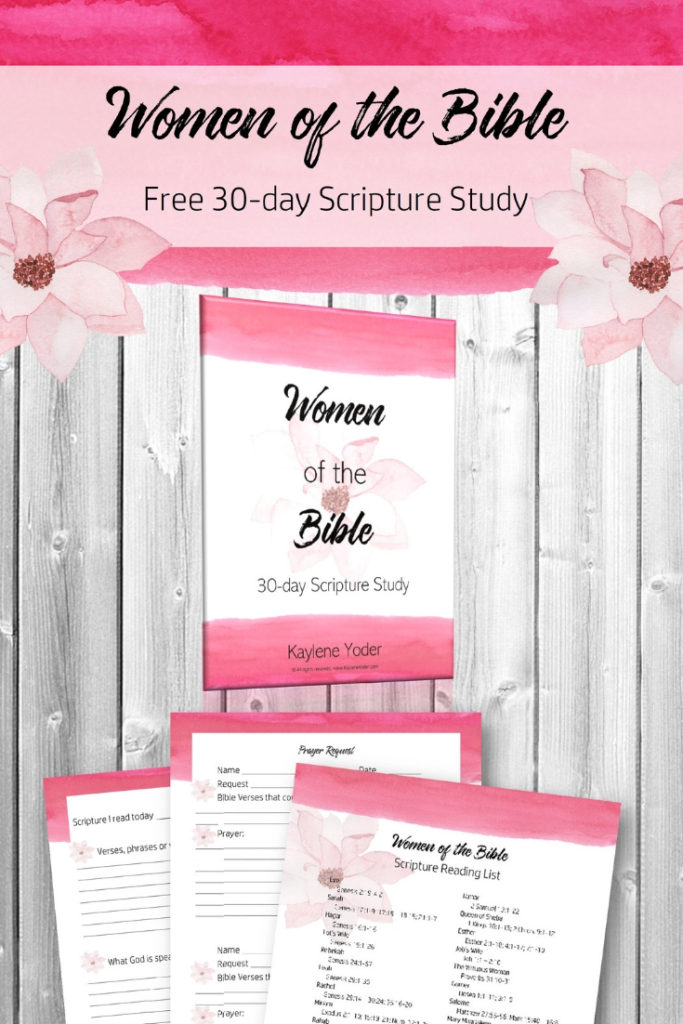 We all face obstacles. However, it's up to us what we will make of those struggles.
A common thread I see in many of the women of the Bible is they didn't dwell in a "Why me? Why now?" kind of attitude.
They chose a "What can I learn from this?" kind of attitude.
And so, I pray as you get to know the thirty ladies in this Scripture Study, you will be able to glean insight and wisdom for your current situation.
Make a friend with a few of them and ask the Lord to teach you through their stories.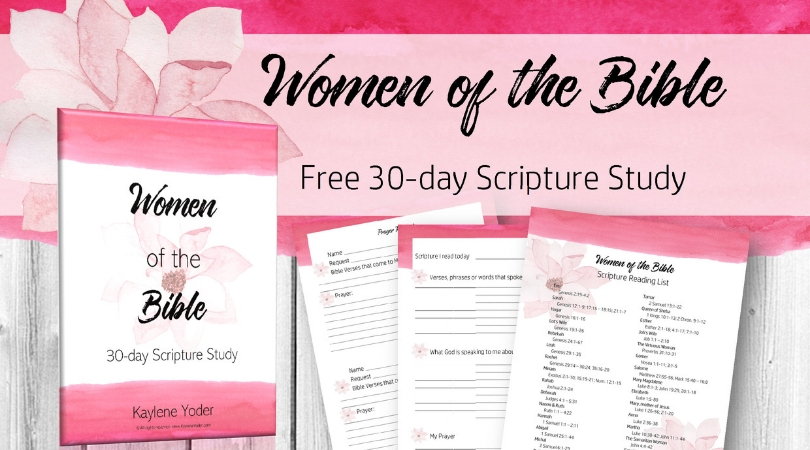 What is in this Free Bible Study?
In this DIY Bible Study, you will find:
A 30-day Scripture Reading List
A daily Bible Study page, and
A Prayer Request page.
How to assemble your Bible Study
To prepare your personal Scripture Study print the whole study once.
Then print/duplicate the daily Bible study page twenty-nine more times and the prayer request page as often as desired.
To assemble your 30-day Scripture study, punch holes using a three-hole punch.
Then place all pages in a three-prong folder or a half-inch binder. (I like to tuck the Prayer Request pages in the back pocket and use as needed.)
Have your 30-day Scripture Study sent to you below.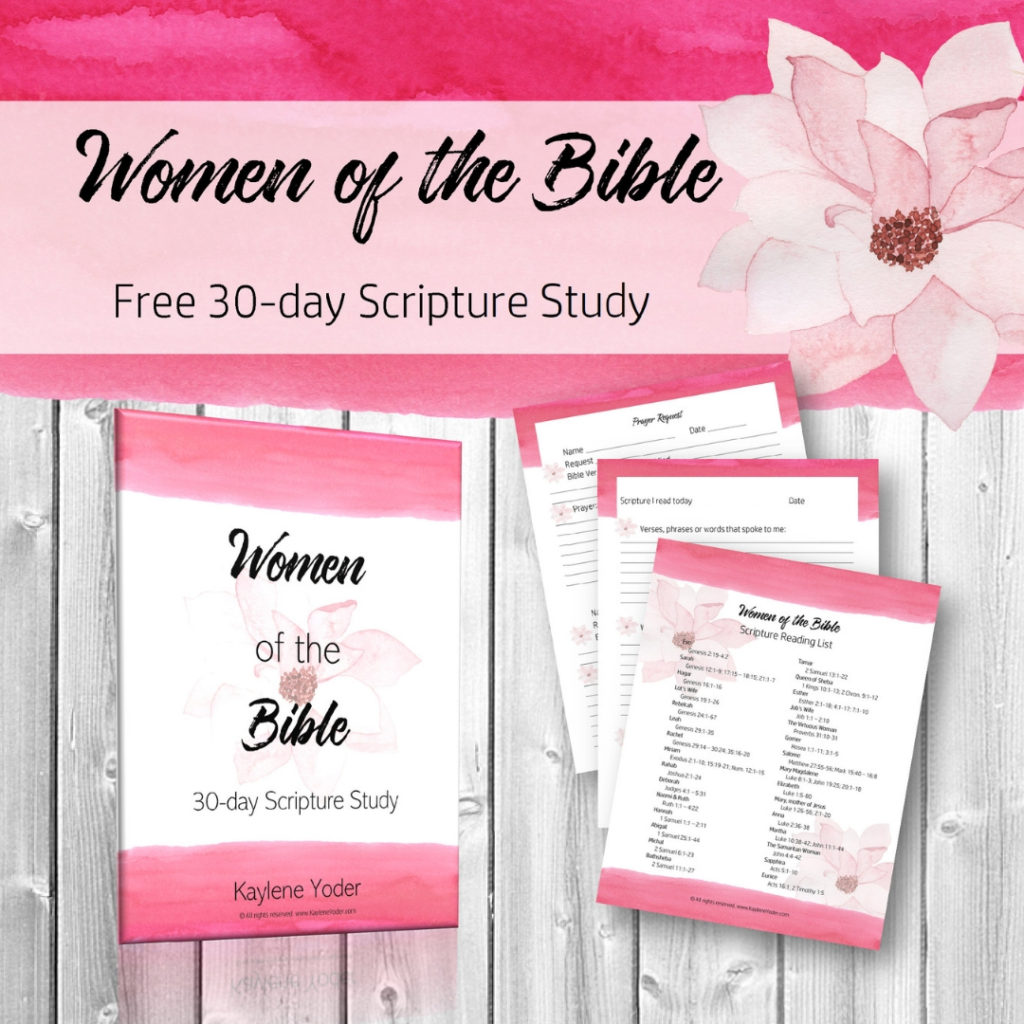 Using your 30-day Scripture Study is easy!
Each day read a passage from the Scripture Reading List, then follow it up by working through the daily Bible study page. This will take approximately 10+ minutes.
Studying God's Word doesn't have to be complicated or super time consuming for Him to speak to us intimately.
I trust He will reach you deeply as you open His Word and make your heart teachable before Him. May you be richly blessed as you seek His presence daily.