What are our expectations from a Bible study?
I was once a good little Bible Study girl myself, attending as many Bible studies a possible, happily filling in the blanks and proudly placing each completed Bible study in a designated space on the bookshelf.
I have quite a collection.
But here's the thing…
I don't remember half of what I learned.
And that is sad.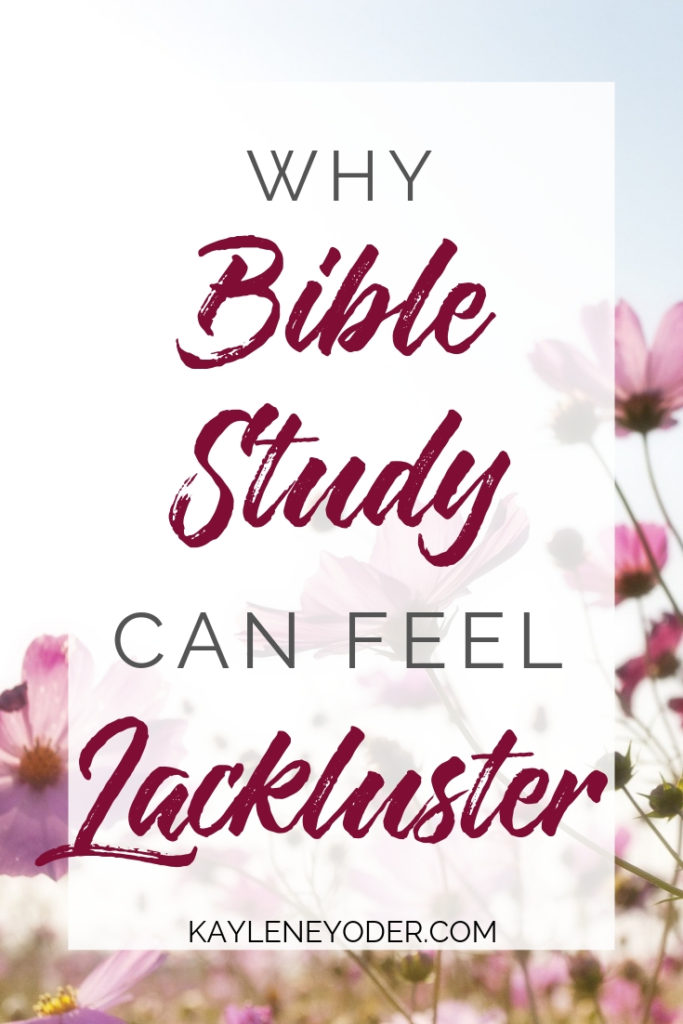 We've become so accustomed to sitting in a chair or a church service and "being taught" yet very little is "caught". We retain very little no matter how much time we dedicate to good Christian girl practices.
We treat Bible study groups as an inspirational recreation more than we expect to become a new creation.
Yet, the Bible says God will give us a new heart and spirit (Ezekiel 11:19), continually making us new (2 Corinthians 5:17).
When we read the Bible, something is happening, and we shouldn't make it about filling in all the blanks of a Bible study book.
There is a difference between a Bible study and studying the Bible.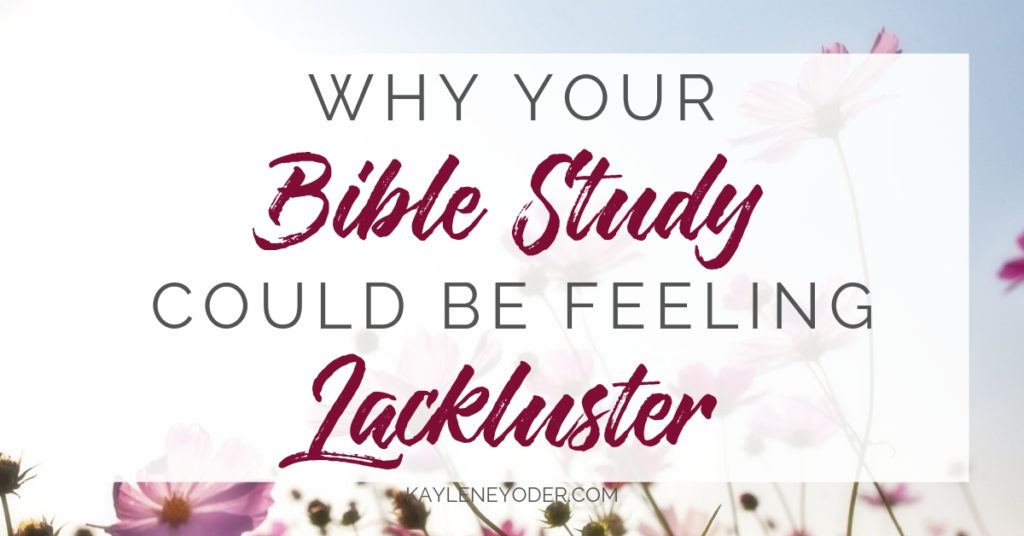 ​
What we're Missing in a Conventional Bible Study
Our Bibles are being treated like textbooks instead of like the personal love letter it is.
We gather intellect but miss out on intimacy.
Have we fallen for the lie that our participation in a Bible study is sufficient for growth in the Lord?
Have we become so accustomed to filling in the blanks that we overlook the voids in our hearts that are screaming "fill me with Jesus".
Bible studies has become a recreation, the completion of studies; mere trophies of information.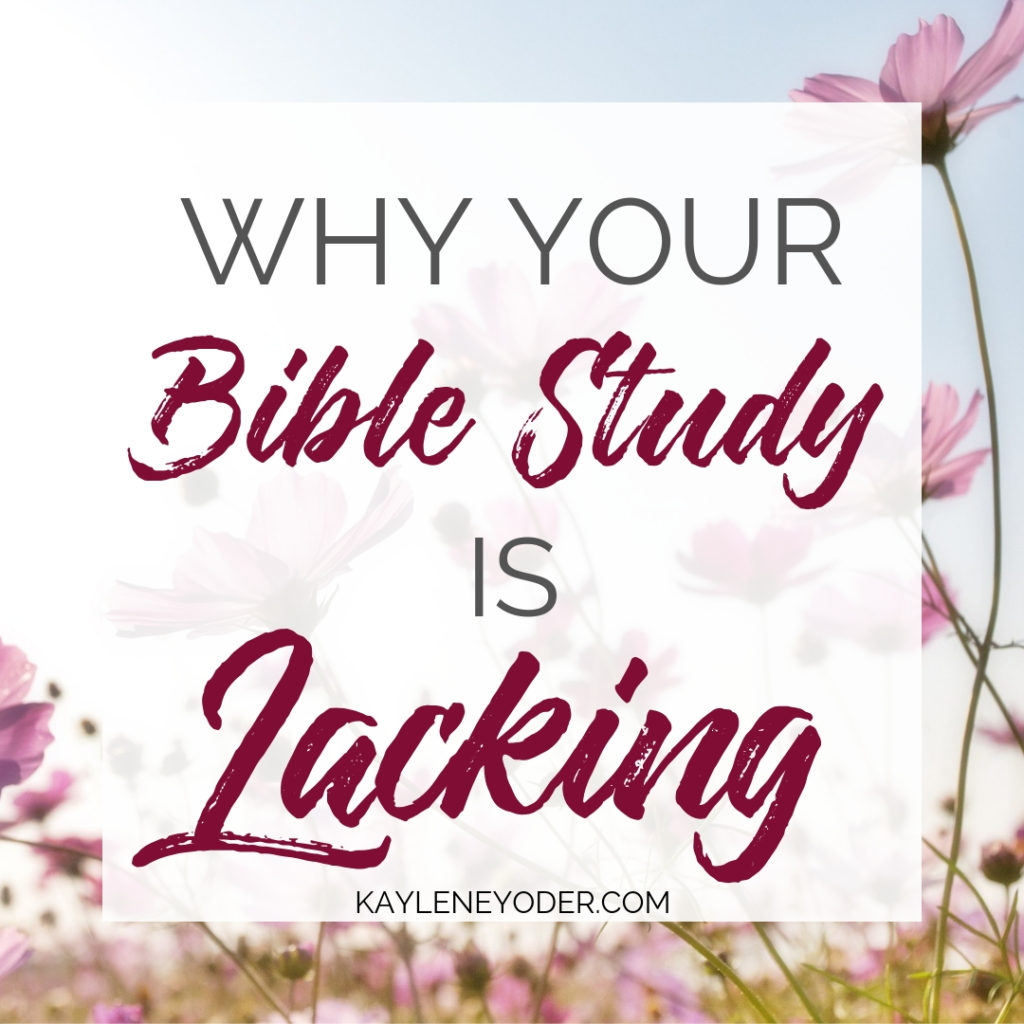 Let me ask you, friend…
How much of your last Bible study did you retain? How much of it is stuck deep down in the fabric of your soul?
Did it transform you? Or did it just inform you?
The difference between a Bible study and studying the Bible is this – one will get you in the Word while the other gets the Word in you.
One will teach you about God's Word, the other will steep you in its Author.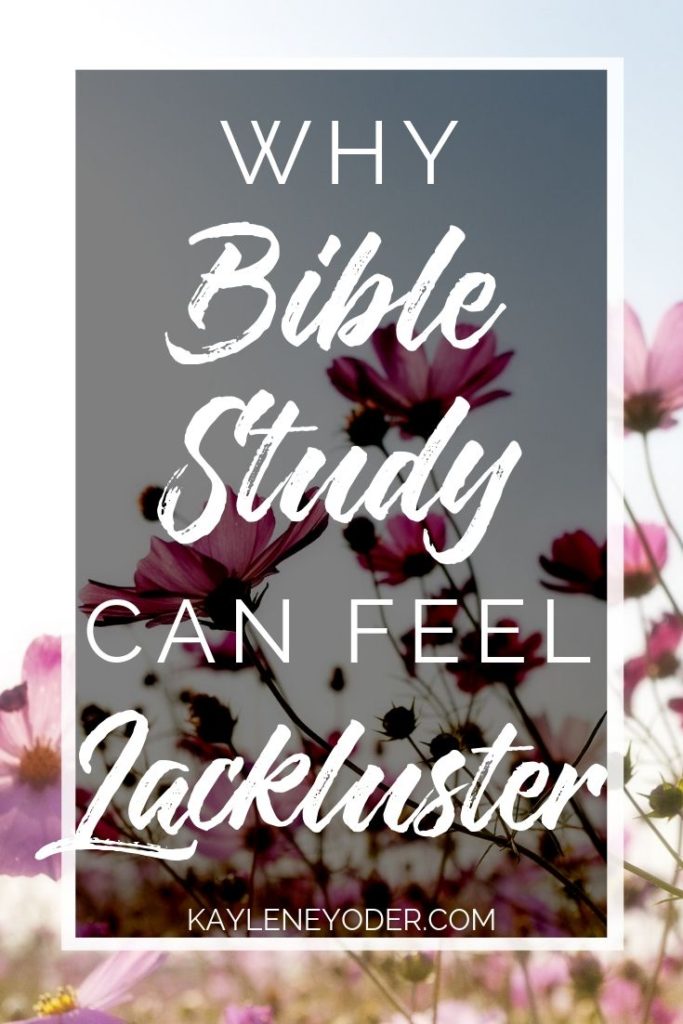 How to start Studying your Bible for Yourself
So, what do we do? Nix all Bible studies and Bible study books?
No.
However, maybe we need to close the devotionals and Bible Studies for a time. Do a Bible Study Detox.
We must be aware that Bible studies are a supplement and not a substitute for the living, breathing, speaking Word of God.
We do not need a Bible study book, class or curriculum to know what God is saying to us through His Word.
Girlfriend, you're smarter than you think.
You can hear just fine from the Holy Spirit – ask Him to open your spiritual ears. You are fully capable of being taught by God Himself; simply ask Him to teach you personally.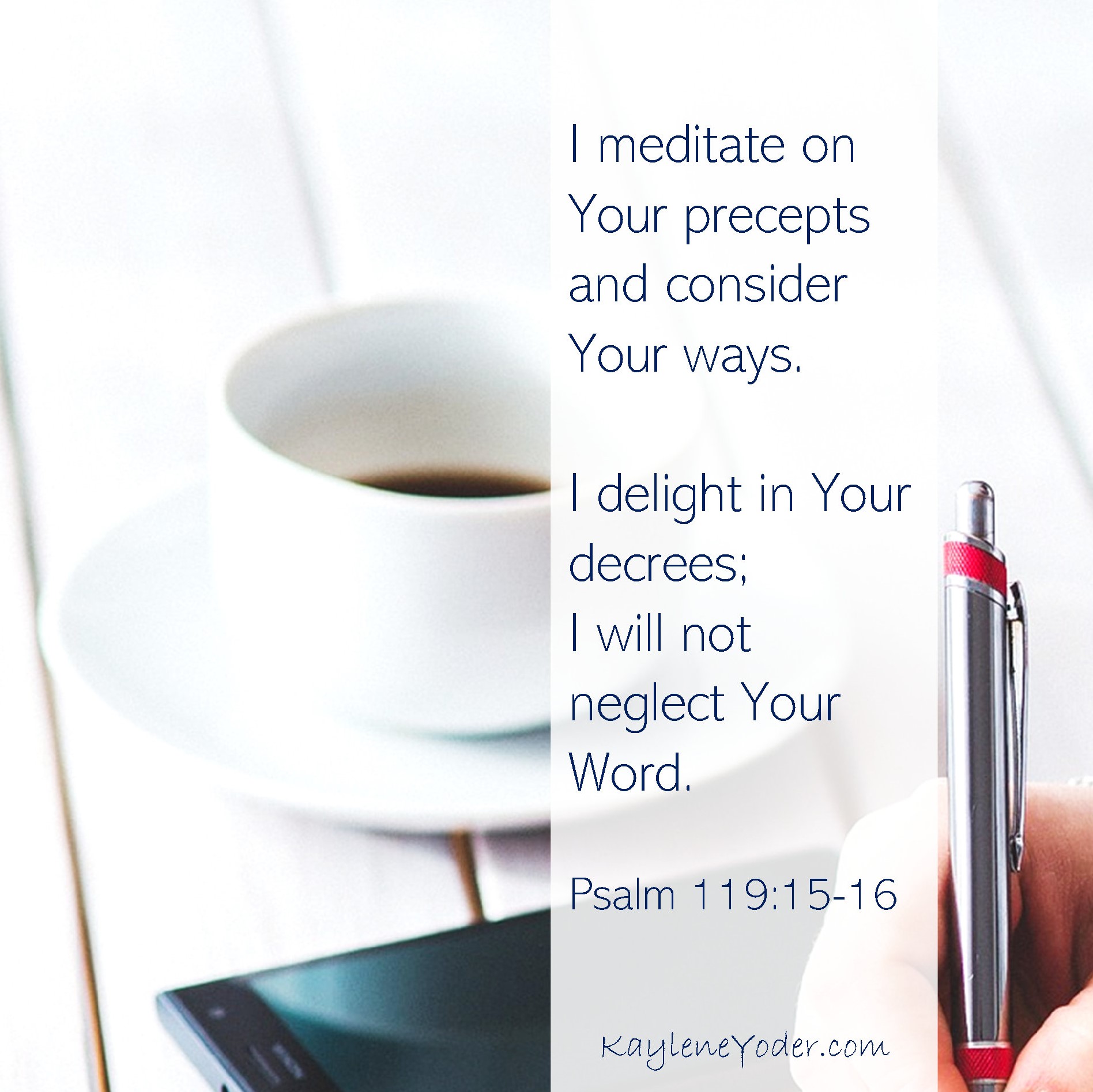 His Word is living and active, speaking yet today to all who are willing to hear.
Personally, I believe you only need 3 tools when studying the Bible for yourself.
Using those three tools – the most minimal necessities for studying the Bible – I realized I am fully capable of digging into the Lord's love letter for myself.
From that time of doing my "Bible Study Detox" our signature REST Method was born.
It's a simple method.
It's an easy method.
It even looks minuscule at first glance.
But it's powerful when you simply put in the work and trust the Holy Spirit to teach you.
Getting in the Word might seem a challenge for most but getting the Word in you is not complicated. In fact, it's much easier than we make it.
And that is what makes our REST Bible Study Method so powerful.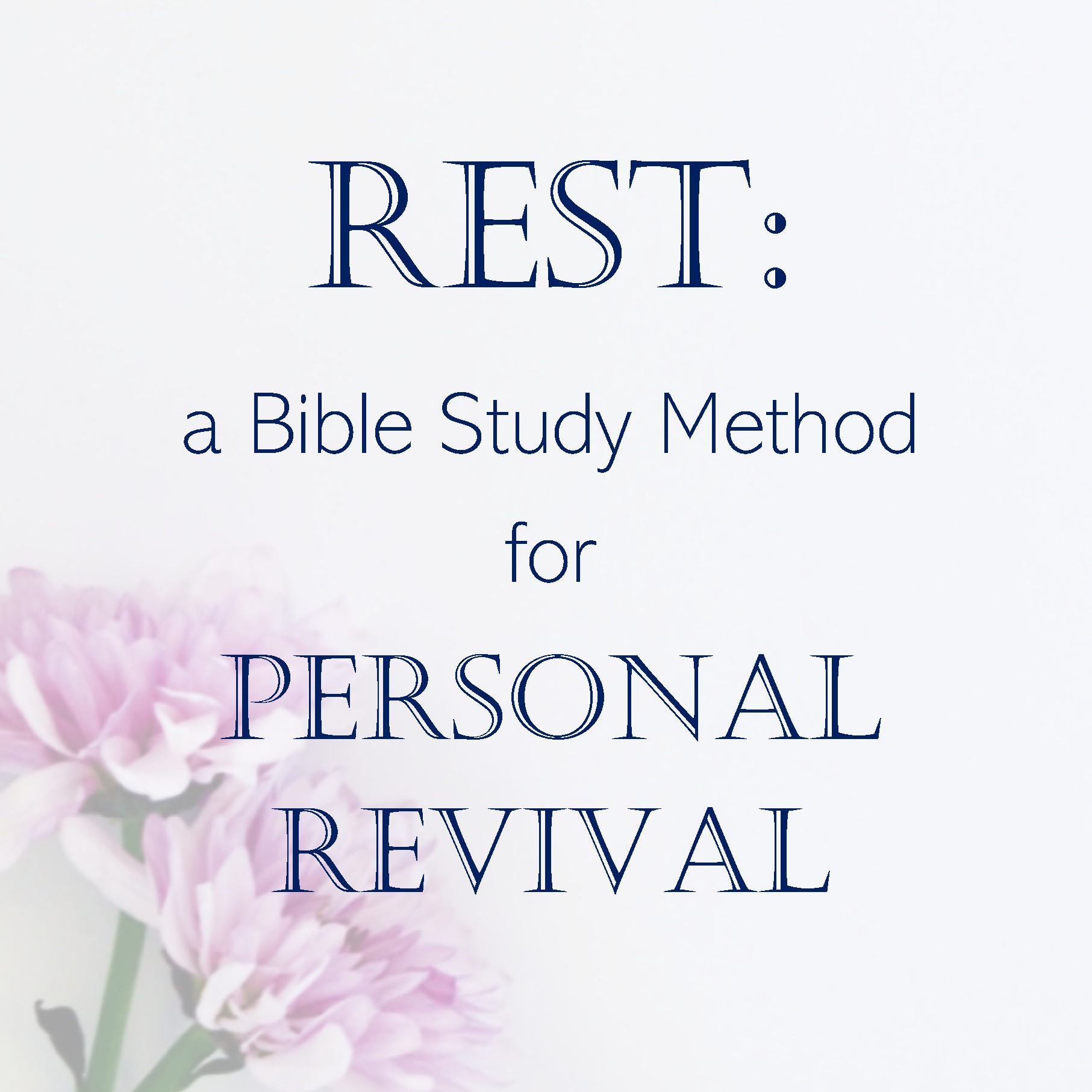 My single most important goal while creating the REST Method was to provide a simple, hassle free way for believers to immerse themselves in God's Word so they may hear from Him and commune with Him.
Yes, we call it a Bible Study.
No, it does not look like your normal Bible study.
Why?
Because it is designed to get the Word in you, not just get you in the Word.
Now I ask you, friend… what is your goal when you study the Bible? Strictly intellect or intellect with intimacy? Only education or education and connection?
Head knowledge or heart knowledge?
I'm gonna vouch for you and say, "she's a girl after God's own heart. She wants to do more than just know about Him, she wants to abide in her Heavenly Father and be drawn into greater intimacy with Him."
Try our REST Method of studying the Bible. God has things He wants to teach you of Himself.