Since this is post on how to connect with your spouse and do it fast, I'll cut the fluff and get to the good stuff! 🙂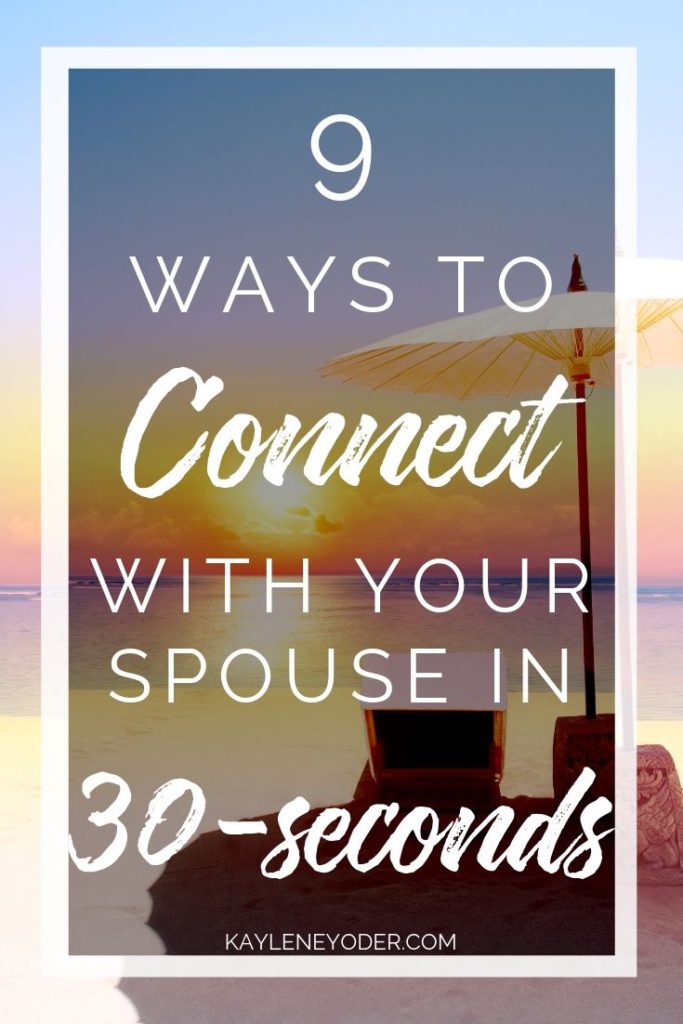 Quick ways to connect with your spouse:
1. Be grateful.
Everyone loves to be appreciated. Make sure you give your spouse a genuine "thank you" every day. This practice will also help you recognize and remember why you love them in the first place.
2. Ask open-ended questions.
The typical "how was your day" will get you the typical one word responses. Possibly even a grunt. Those are always nice. (insert sarcasm)
Instead, ask specifics. "What was the best part of your day?", "What was the worst part of your day?"
This will help your spouse know you are keyed into their life and will also help you hear their heart.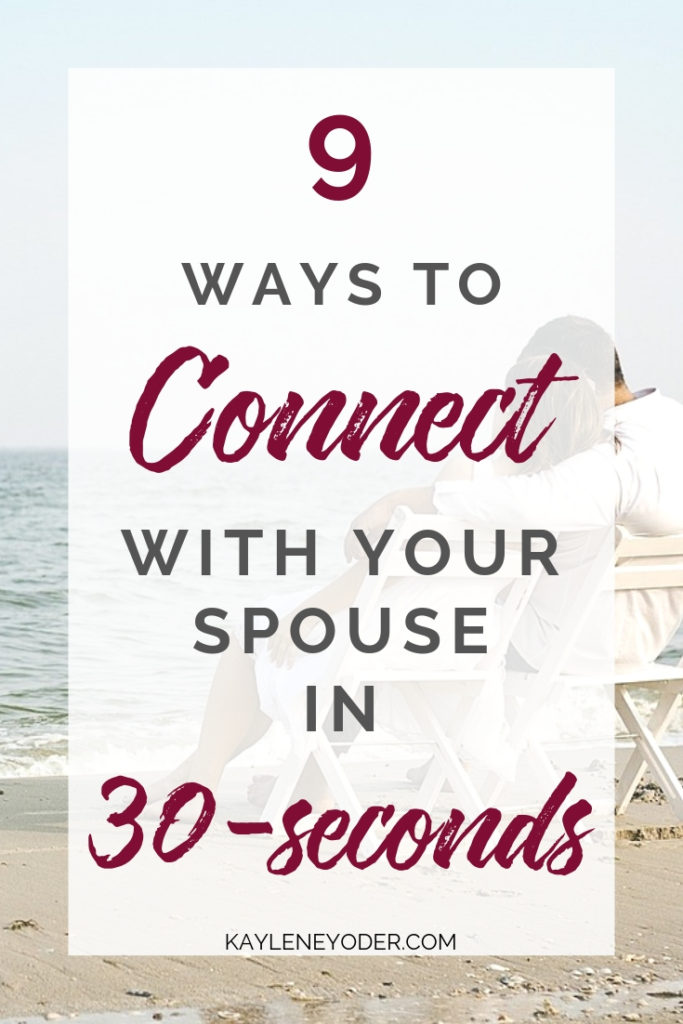 3. Be interested.
Just because you don't get excited about the same things your spouse does, doesn't mean you can't show support. Be interested in what makes them tick. It's called putting other's first. Practice it on your spouse.
4. Really listen.
Pause what you are doing and make eye contact with your spouse. Turn toward them and pay attention to what they are saying. This will help both of you touch base emotionally and help each other not feel overlooked.
5. Smile and greet.
When your spouse walks into the room, look up from whatever you are doing and greet them with a smile. Acknowledge their presence. Welcome them into your space and heart by giving them the decency of recognition for just being there. Nobody likes to feel ignored.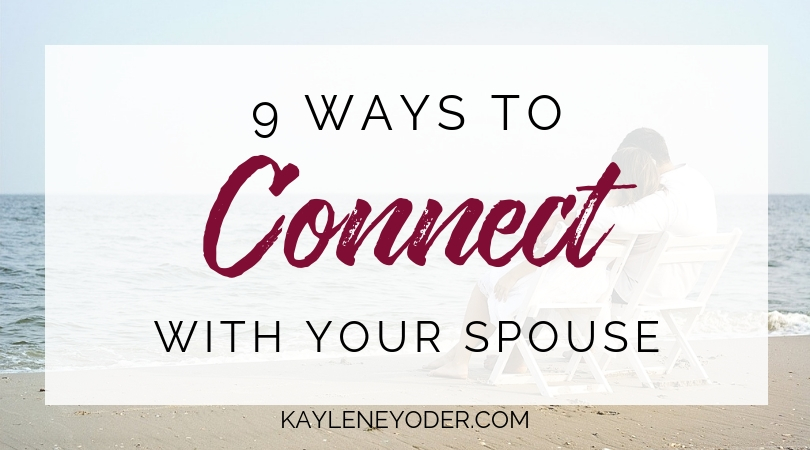 6. Touch daily.
A 30-second hug would get this one over and done with for the whole day! But, ideally, you would do few of those a day. Little pats, brushes and kisses throughout the day are absolutely important to letting your loved one know you appreciate them. Skin to skin is good.
When I am super stressed or even angry, I ask my husband to hug me for a length of time. Somehow the stress and tension reduces and helps me better manage my emotions. This works even when I am angry at him.
I have been known to ask him, "Can you hug your cactus now?" Surprisingly, he does. ?
7. Recall a memory.
When life is over the top and emotions run high, get out pictures and photo albums of a times when life seemed easier and more fun. This will help you realize the qualities you love about your significant other, are still there.
8. Sleep naked.
Yes, you can. And yes, you should. At least wear less than normal. Under the covers, clothes are like the great wall of China between you and your spouse. So, skip the flannels. They take longer to put on, anyway! 🙂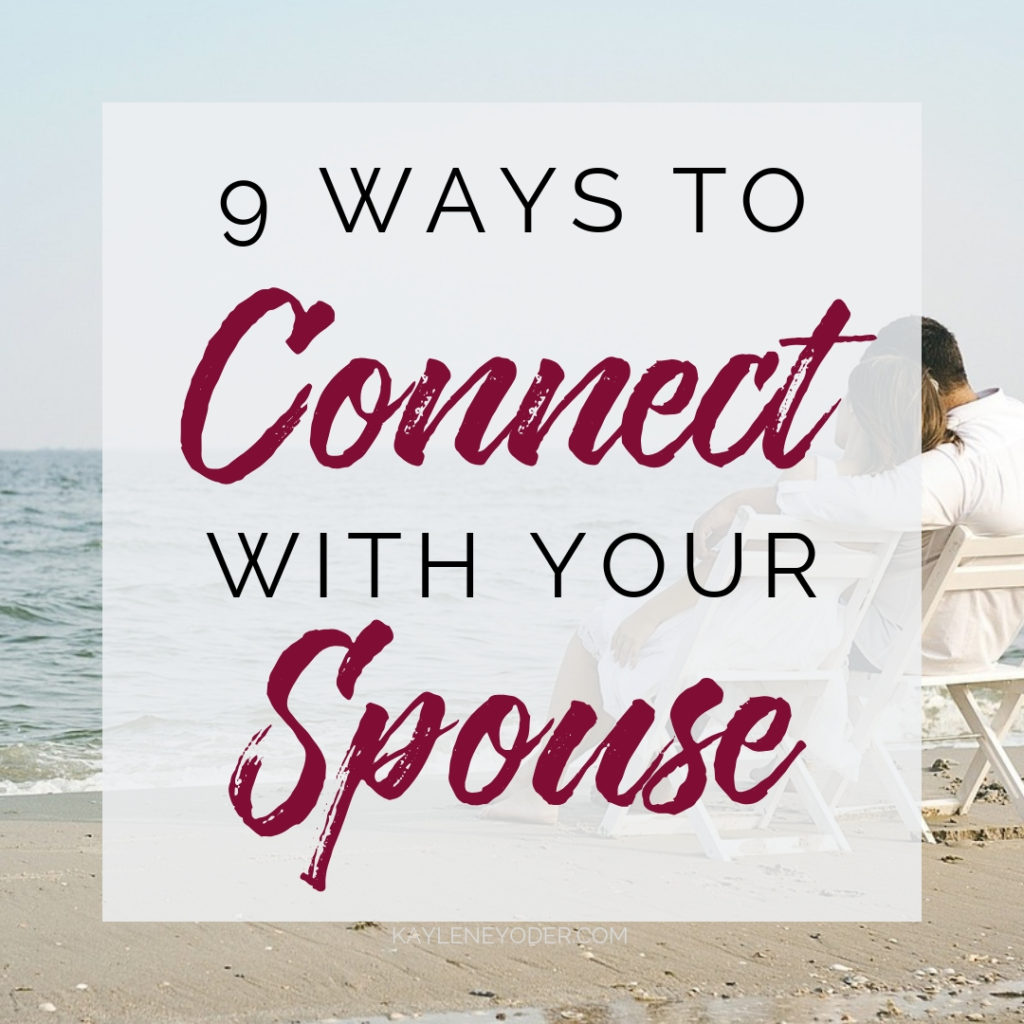 9. Pray together.
A quick 15-second prayer with your spouse asking the Lord to keep both of you safe throughout the day and strong to achieve your goals is a fantastic way to bring life and hope into your day.
Try it! Grab a sample copy of these prayer books and pray for each other today!
Try 7 prayers first!