Several times a week I get the question…"Will these prayers work?"
Invariably, it's asked about the 40-day Prayer Challenge for Wives.
And invariably, I cringe and want to say, "nope!"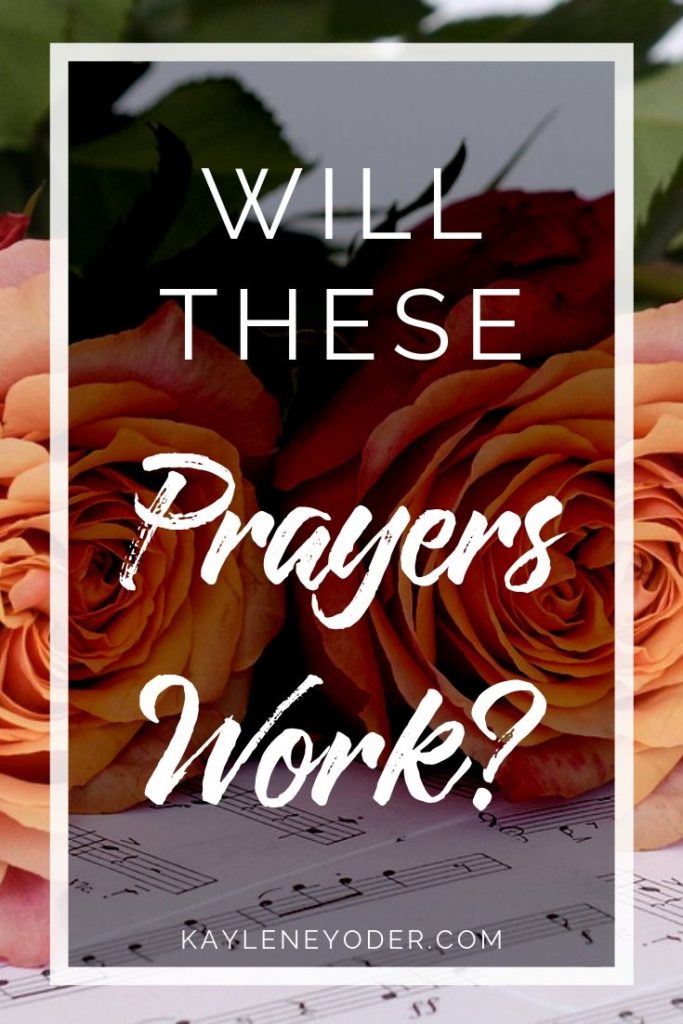 Let me tell you why…
In the question "will prayers work", what do you want to happen?
"Will this prayer work… to fix my husband?"
"If I pray this… will my husband come home to me?"
"If I pray that… will my child obey me?"
"Are these the prayers that will… make my loved ones accept Jesus?"
"When I pray this prayer… will I get that job or position?"
Basically, are we asking… "Is this the prayer that God will answer the way I want? When I want? Because I want?"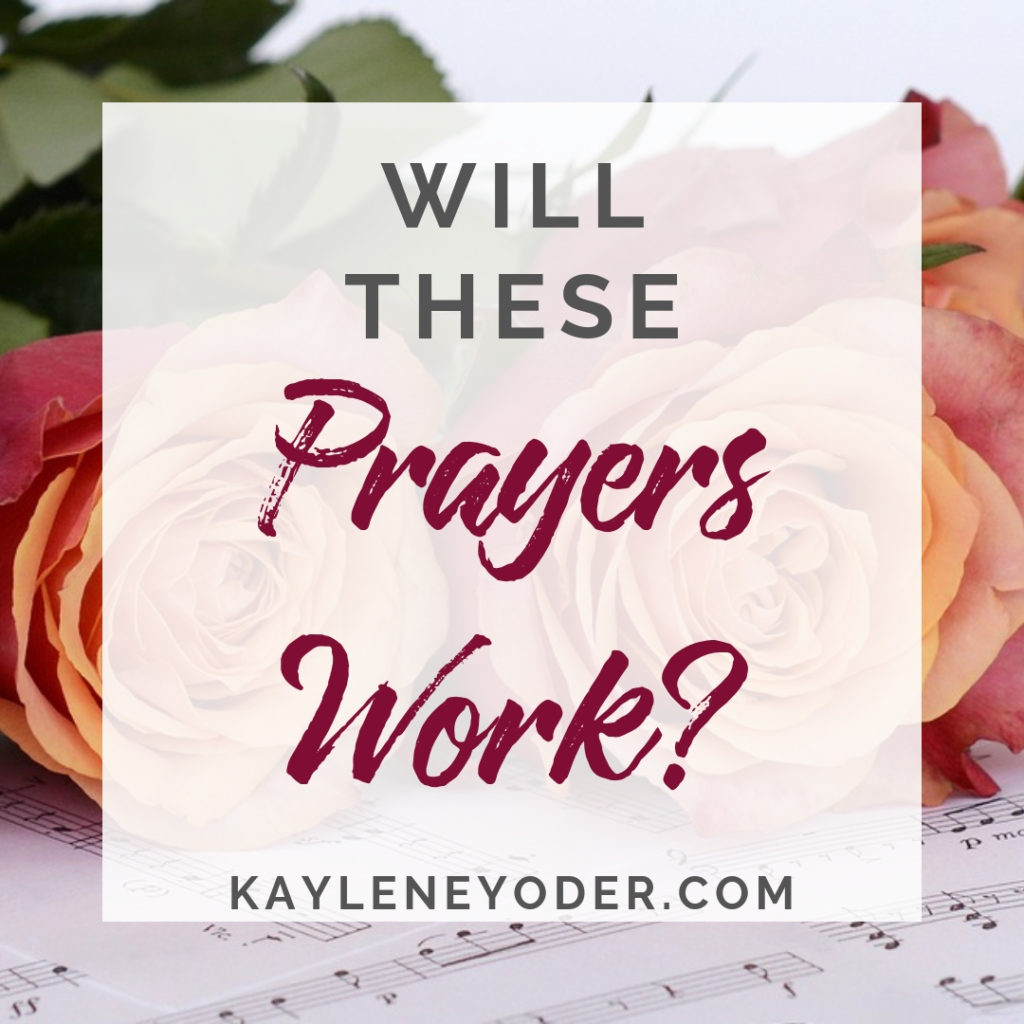 We treat prayer like an, "I do, I get" game.
And that is wrong.
The divine communication between our Heavenly Father and ourselves should in no way, ever! be used as a tool to manipulate, bribe, point fingers, brag on other's wrongs, or gossip superficially.
God sees what is really behind the words we pray.
Praying selfishly or with ulterior motives are disdain against God. It's basically saying, "I said this now do Your job and give me what I want."
And that's just it- all we did was say something.
The heart behind it didn't match the words and made the words a lie.
God doesn't answer lies.
He answers pure hearts.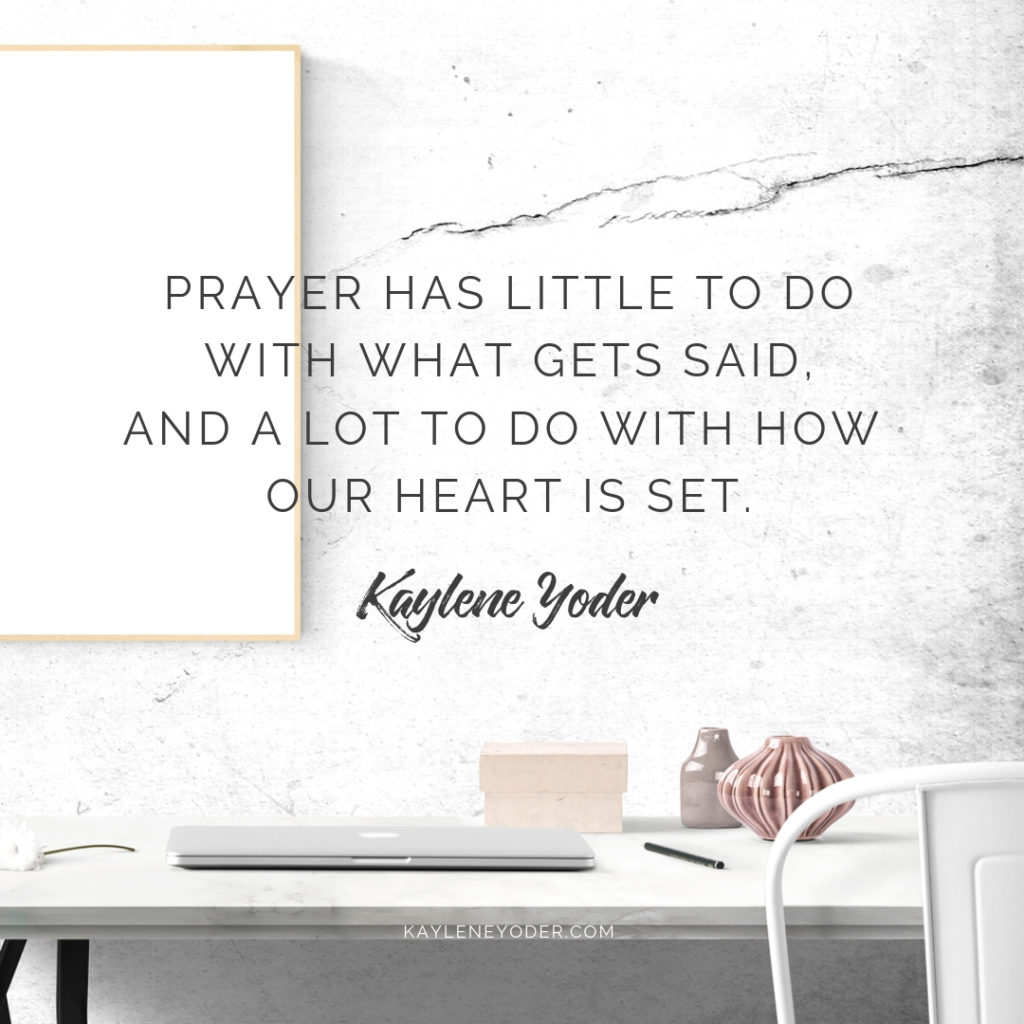 Our prayers have little to do with what gets said, and a lot to do with how our heart is set.
That's not just a catchy little line. That's fact.
God hears our heart, not just our words. We hinder our prayers when we come before Him with the wrong attitudes and motives.
It's okay to bring our frustrations to Him. He still loves me in spite of all the venting I done in front of Him. ?
But it's not okay to pray from a superficial, disdainful heart.
And maybe that's not you. You probably have all your praying duck in a row and they all quack "amen" at just the right time. ?
However, I find that, "Wow! I'm the one who needs the fixin' before I can pray the effectual prayers of a righteous person described in James 5:16."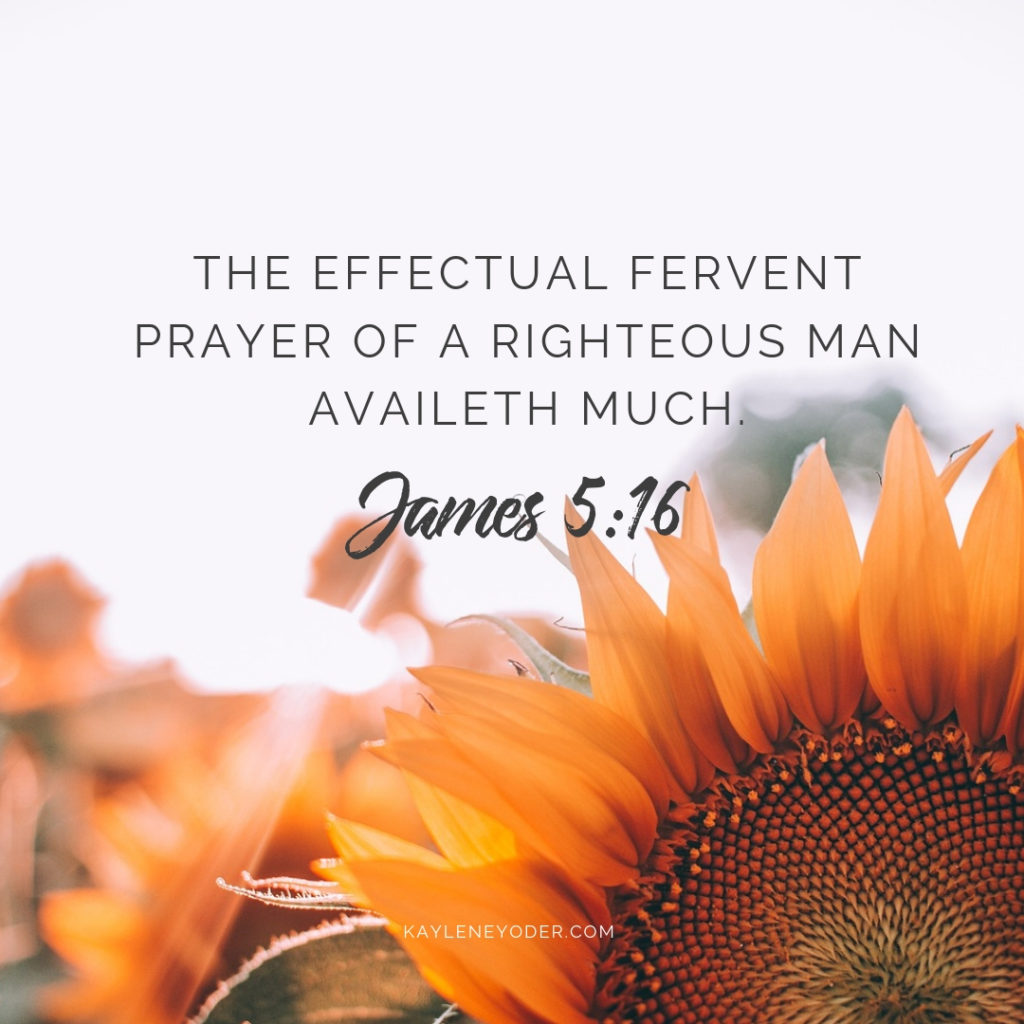 The best way to detox our heart attitude when praying is to pray Scripture.
You might find our 30 Spiritual Warfare Prayers a great heart attitude detox.
God's Word is so sharp it will separate soul and spirit, thoughts[words] and attitudes of the heart (Hebrews 4:12).
In order for us to pray effectual, fervent prayers and still have the right attitude when He doesn't answer the way we hoped, His Word must become the plumb-line on which we think, pray, speak, and weigh ourselves.
So will my or other written prayers work for you and your situation?
No.
My written prayers alone won't save, fix, change, or restore anyone or any thing.
That's God's job.
However, when you pray prayers that line up with Scripture from a heart … this is key!!!… from a heart that is humble, pure and in right standing with the Lord, you invite His power, love and Holy Spirit to do His saving, fixing, changing, and restoring work in your life, heart, home, marriage, children, etc.
God loves to answer these kinds of prayers because of the heart attitude behind them.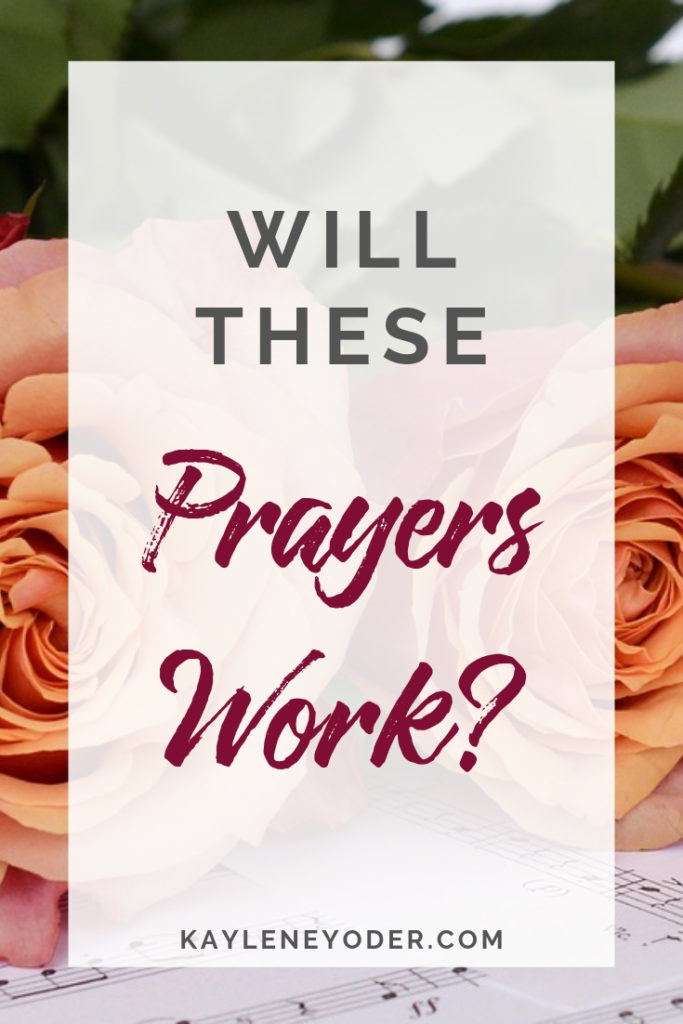 I challenge you with this… (because I have had to stare each of these in face for myself)
Questions to ask yourself about why you pray:
What is your heart attitude when you pray for someone?
What is your 'why' for praying?
If you don't get what you want, did you waste your breath?
If your husband doesn't change, get saved, or come home by the end of this 40-day prayer journey, does that give you an easy out?
Is a prayer answered the way you want, your only gauge to whether God's Word is true and His ways are sovereign?
Are you praying as a way to "give God a chance to save this person"? (who do we think we are?!!)
If your child doesn't "turn out well" even though you prayed these 40 prayers over them, are you going to quit loving them through prayer?
Basically… If God doesn't do what you want… when you want… how you want… because you want… does that make His love and promises register as an error in your life?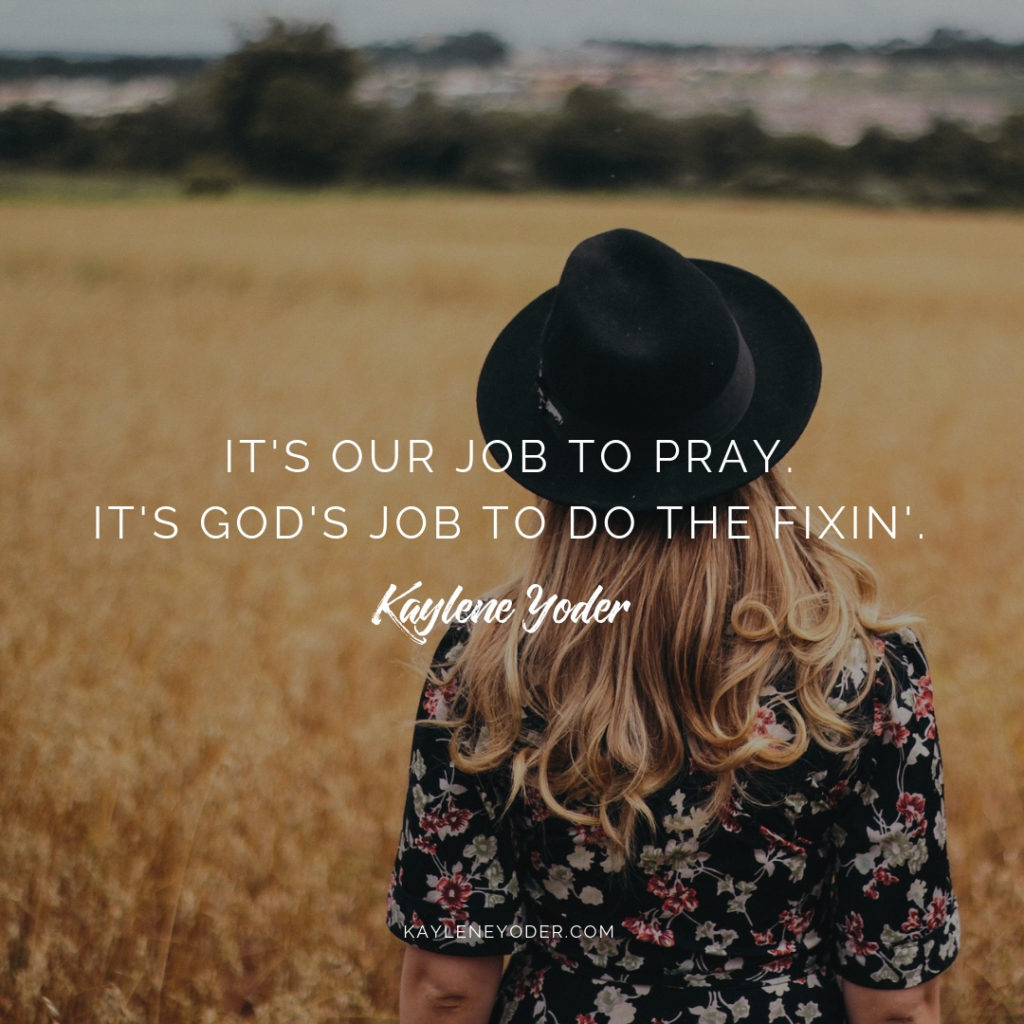 Don't let your heart become hard. I know forgiveness is hard – I kinda stink at it.
Waiting is hard – I don't do well with that, either.
And prayer often feels a bit monotonous – I feel that, too.
But the effectual fervent prayer of a righteous person availeth much. (James 5:16)
Get your heart right before God – ask Him to create in you a clean heart. (Psalm 51:10)
Pray without ceasing. (see 1 Thessalonians 5:17 & Luke 18:1)
Trust God to be faithful to you, His faithful one. (see Deuteronomy 7:9, Psalm 18:25, 2 Thessalonians 3:3)
It's our job to pray. It's God job to do the fixing, changing, healing, and restoring.