Our lives become shaped and molded by the things we read, eat, watch or hear. Anything we ingest will be digested and become apparent by the way we live, respond and act.
The following Scriptures for wives have helped grow me and shape me in my marriage walk. Take a moment to read the lessons they have taught me, then share a few thoughts below.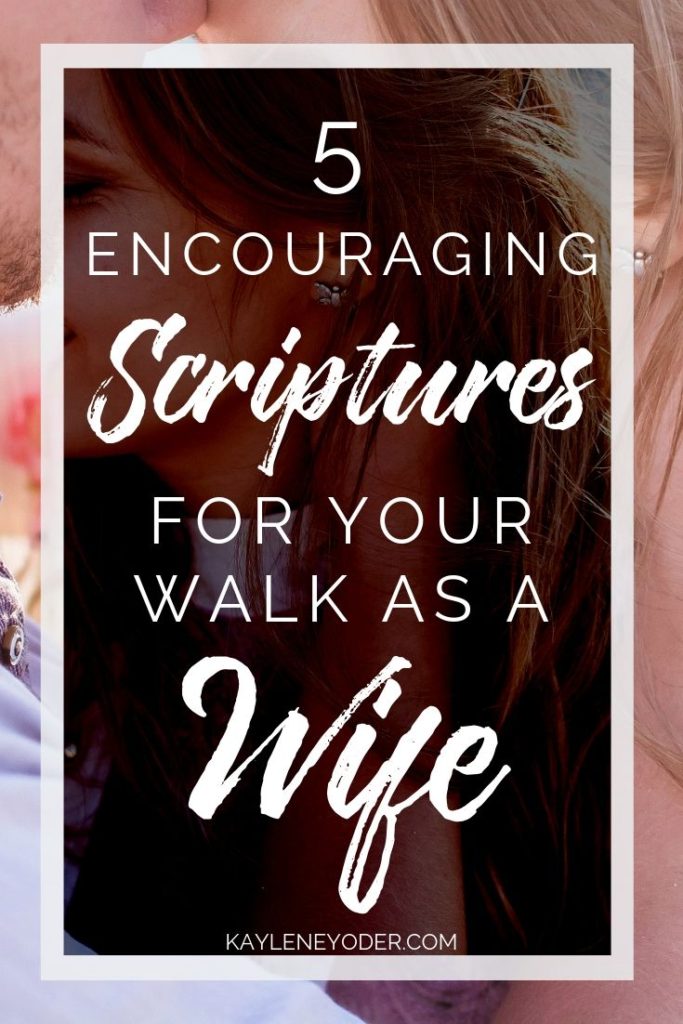 5 Scriptures for Wives
1. The man and his wife were both naked, and they felt no shame." Genesis 2:25
Like most women, I have felt hesitation, insecurity and even shame of my sexuality. This can be caused by painful experiences in our past, sin that we may have participated in, an unhealthy understanding of sex, or the general insecurity that women have regarding their bodies.
But this verse says the man and his wife were naked, and they felt no shame. And to top it off, God called all of His creation very good, unclothed people included. In it's purest, most intimate form, sex is not meant to bring shame. The Land of the Marriage Bed, is a region designed solely for husband and wife to bless and enjoy one another. Naked and without shame, it's a place meant for fear to be banished, trust to be established and love grow to new heights.
I share much more on this topic in the second lesson of this Bible study.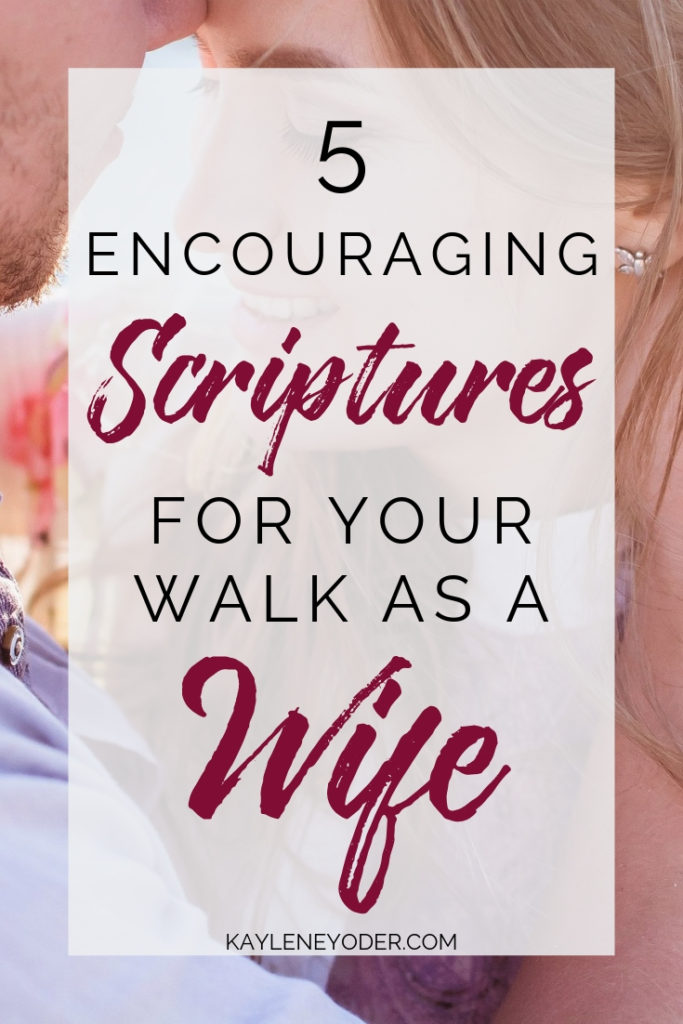 2. "Do nothing out of selfish ambition or vain conceit, but in humility consider others better than yourselves. Each should look not only to their own interests, but also to the interests of others. Your attitude should be the same as that of Christ Jesus." Philippians 2:3-5
Let's be honest, we all have times when our "selfish ambitions" are the reason we do or say things. But, having ulterior motives, trying to weasel, connive and manipulate to get what we want, is the least desirable way to build trust.
Rather, we should look out for the good of the other person, be genuine, transparent, build each other up and encourage each others interests. This means sometimes we put aside our own interests for the good of our spouse.
Having a Christ-like attitude means laying down our own plans and will and picking up whole-hearted honor, encouragement and support for someone else's.
These ABCs for Christian Marriage are great reminders on how to be an encouragement to your spouse.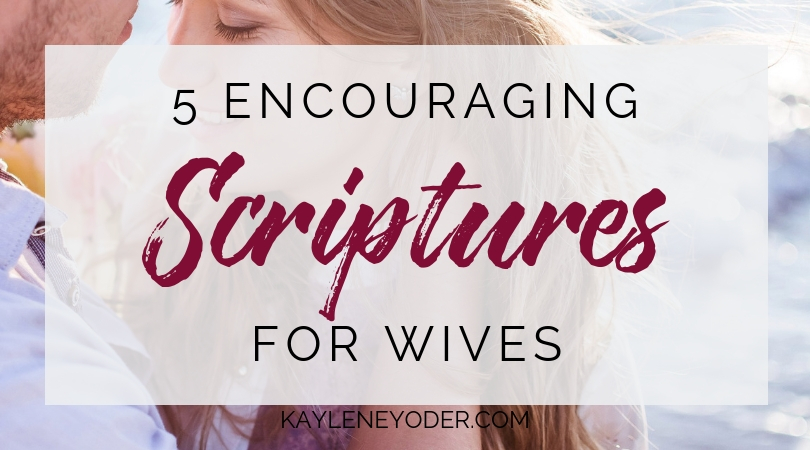 3. "Wives, in the same way be submissive to your husbands so that, if any of them do not believe the word, they may be won over without words by the behavior of their wives, when they see the purity and reverence of their lives." 1 Peter 3:1-2
This submission thing stinks sometimes. Especially when we know our husband is wrong in something he is doing.
Whether its an unequally yoked marriage, or we just have a hard time seeing things the way he does, what this verse tells wives is that our behavior has a huge impact on our husband. When we live a life that is commendable and honorable, being pleasant mannered toward our husband, we give him a taste of Christ's goodness.
This can be very hard when we are faced with unkind attitudes or harsh words. But a wise, godly woman knows she is responsible for her own responses*, and does not base them on someone else's actions.
(*Lesson one of this Bible study elaborates on this concept.)
4. "Since, then, you have been raised with Christ, set your minds on things above, where Christ is seated at the right hand of God. Set your minds on things above, not on earthly things." Colossians 3:1-2
Setting my mind on things above helped me gain a broader perspective of God's plan. Realizing that God truly is in control of it all anyway, helped me put my trust in Him and not my husband. Thinking on the things of the Lord as directed in Philippians 4:8, helped me get a right heart and new attitude toward my husband.
When Jesus became enough, my husband became more than I dared hope he would be.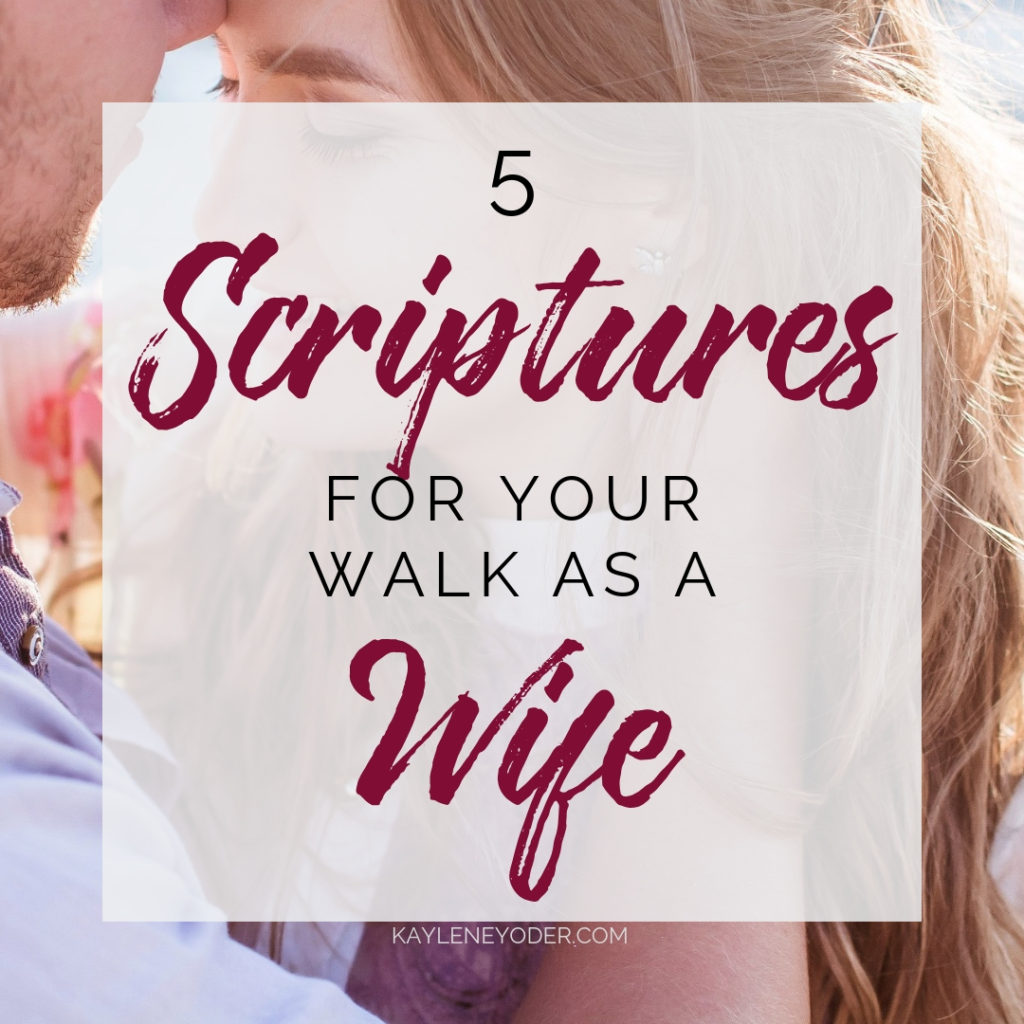 5. "Then Jesus told his disciples a parable to show them that they should always pray and not give up." Luke 18:1
This parable was about a widow woman who relentlessly brought her case before the judge. As wives, we do our most powerful living at the feet of Jesus. Being persistent in prayer and not giving up has proven to be the one most effective thing in my walk as a wife.
These are a few stand out verses for me. Do you have any favorite Scriptures for wives you'd like to share?
Tell me in the comments!
FREE Sample Ebook!


Exclusive Free offers are available to Kaylene Yoder subscribers. By requesting this free Bible study you will begin receiving our weekly Monday Freebie email. Unsubscribe at any time.