There are many days I feel less that a confident mother. More often the days have me whirling and I cry big tears of frustration, loneliness, and weariness.
I texted my husband this a few weeks ago – "I'm pretty sure I'm failing my kids. Bring home chocolate." (insert bawling emoticon & real life sobbing) I might have over-reacted. It was a tense moment.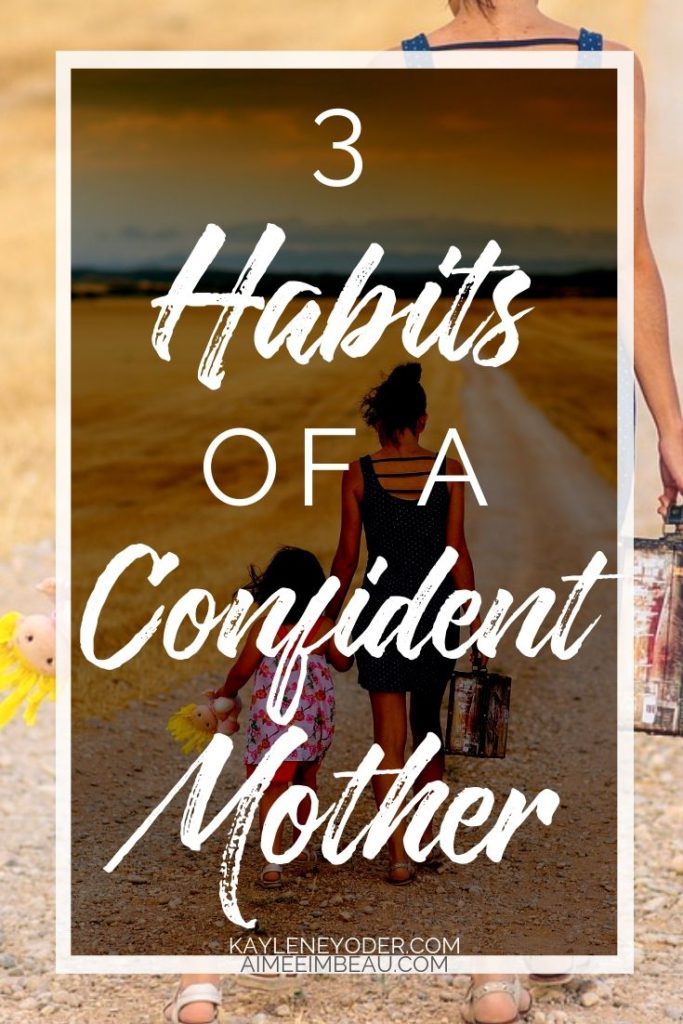 But when I look at the broader picture of life, I realize how very short my time is with them, and it makes me want to give it my best shot while I can.
My friend, Aimee, is sharing today how we can flourish in motherhood with peace in our hearts and confidence in our step. Here's Aimee:
It seems like the years are passing by so fast. When I realize that I have just three years left with my oldest child, I get a mix between panic and joy. I wonder if I did my job as a mother well enough. Am I teaching her all she needs to know to survive in this harsh world? Is she too naïve? Will she fall for anything? Or will she seek the wisdom of God every single day?
As I reflect on the years that have whizzed by so fast, I am reminded of these 3 Habits Of A Confident Mother and I know that she will be just fine…and most importantly, so will I.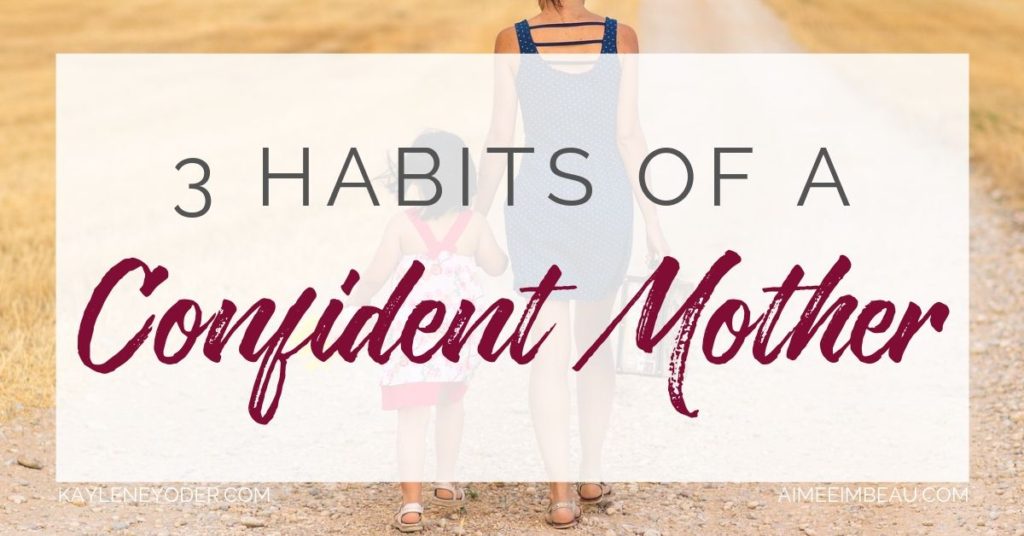 3 Habits of a Confident Mother
1.
Nix The Naysayers
My son is quiet and reserved. He feels comfortable just keeping a few steps back in a new environment and observing the dynamics. When he feels more comfortable, he decides in what manner he will join in. I remember explaining my son's nature to a client once and her husband piped up, "But you aren't going to just let him be like that, are you?" I looked at him as though I had been caught in headlights.
This guy did not know me – he did not know my son – but I know me and I certainly know my son. So, who is he to question my parenting? Am I Right? Or am I right? My response was simply that I respected who my son was and I knew he'd be just fine. My boy will be 13 in October and he has such a tender heart for the Lord. Yes, he is just fine.
Part of growing into a confident mother is having wisdom in knowing whom to listen to and whom NOT to listen to.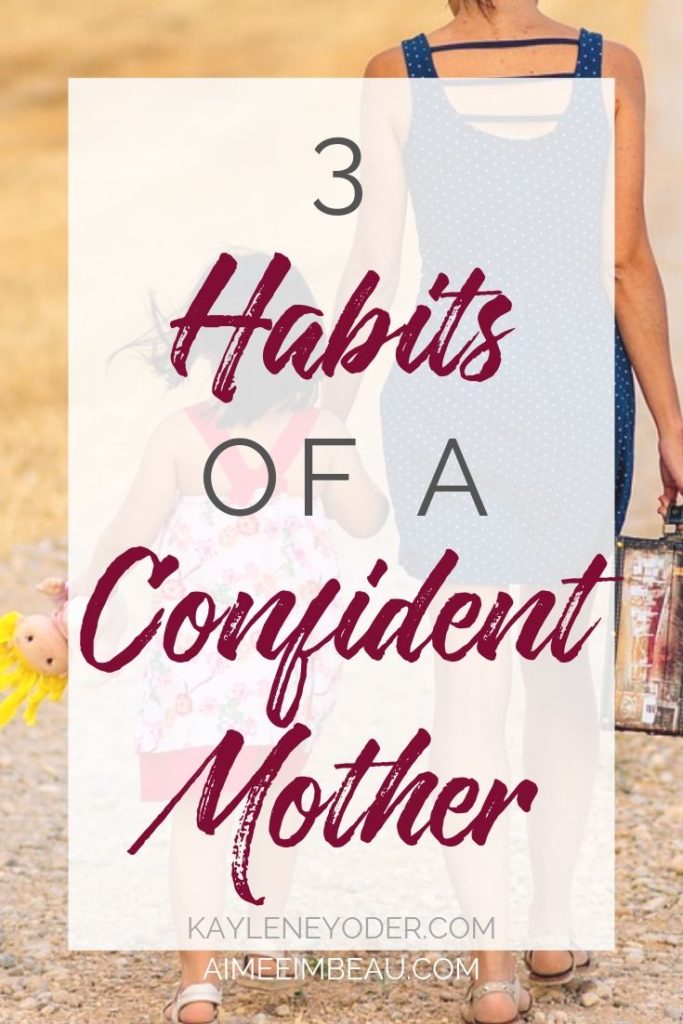 2.
Be In The Word
I learned that I needed to allow God's word to permeate my heart and my home during each stage of parenting. And each stage looked quite different from the former.
When the kids are little, we need to get creative in finding ways to get into God's word. God knows where we are at in our parenting. He knows exactly what our day looks like. And He is forever gracious and kind. There are days when the only bit of Scripture I could get was through a worship song or from a verse hanging on my wall.
Dear sister, if that's where you are at today, let me reassure you – that's enough. It's God's word – how can it not be enough? Don't be discouraged because you didn't read a chapter in the Old Testament and one in the New Testament – complete with commentaries and Bible dictionaries – today. Or tomorrow. Or this week.
Be free to find ways to get God's word in whatever way you can!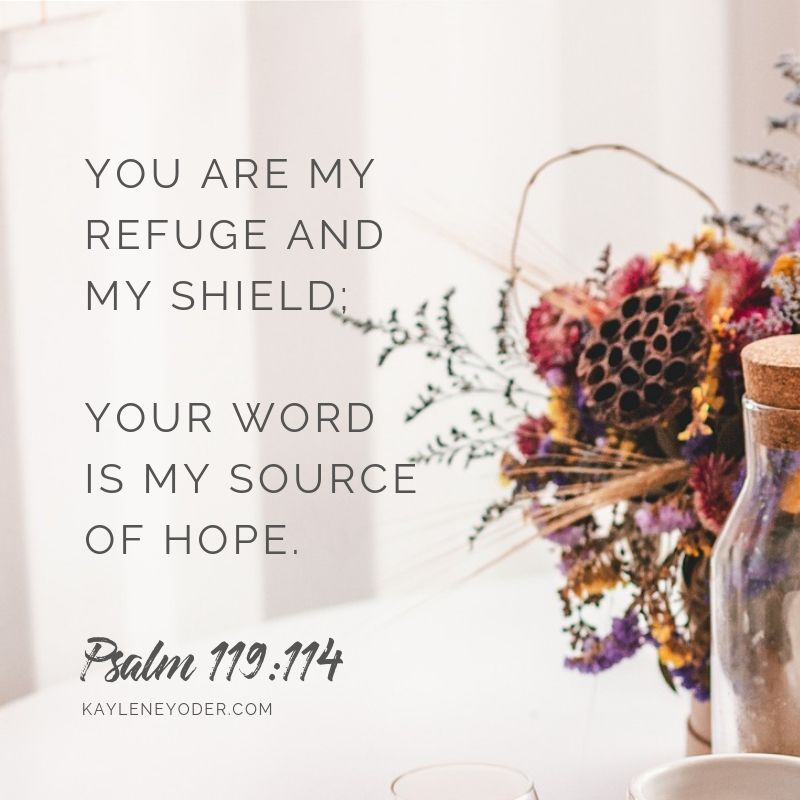 3.
Always Point To Jesus
This might be the best parenting tip I could ever offer you. Be in the habit of pointing your precious children to Jesus Christ. As infants, pray over them. As toddlers, sing songs about Jesus and His love. Preschoolers will understand much about Jesus because they are so matter-of-fact. Share His stories and miracles with them.
Elementary kids can see Him through you – let them see how you love your Savior. Help your kids make their faith real and true. As parents, we can never go wrong when we lead our children to the Savior of the world. It is through His confidence that we can parent well.
A Helpful Resource
For additional Biblical parenting instruction, you may find "Parenting For God's Glory", a self-paced eCourse, beneficial. There will be a FREE webinar on Tuesday, September 27 at 1pm PST. I will be sharing about the best parenting advice I've ever received. Registrants will be given a 25% off Promo code for the eCourse!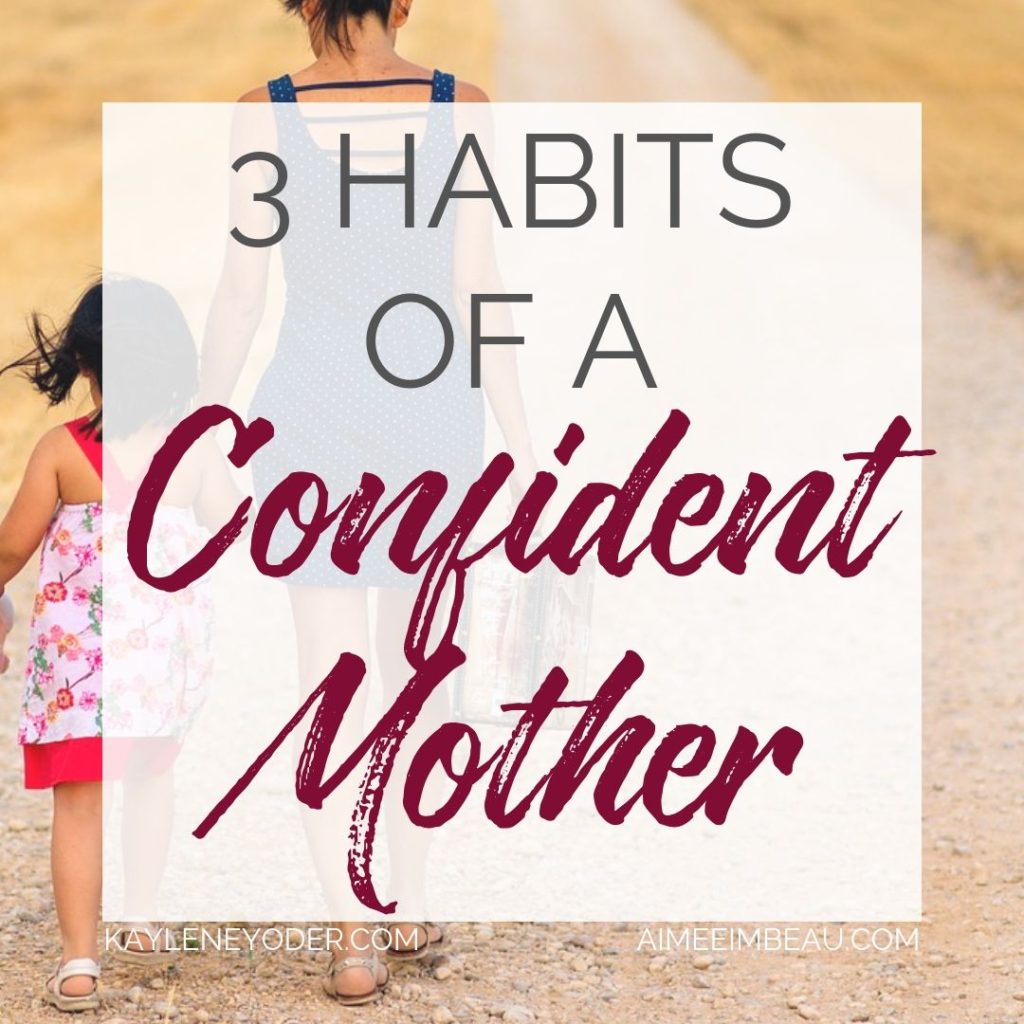 Promises For Today
"Blessed are those who find wisdom, those who gain understanding." Proverbs 3:13
"Your word I have treasured in my heart, That I may not sin against You." Psalm 119:11
"Therefore let us draw near with confidence to the throne of grace so that we may receive mercy and find grace to help in time of need." Hebrews 4:16
For Reflection
What has helped develop your confidence as a mother? How do you differentiate between bad parenting advice and good instruction? How can you bring encouragement to another momma this week?
~~~~~~~~~~~~~~~~~~~~~~~~~~~~~~
Aimee is a home educating support teacher who lives in the sunny Okanagan, BC. Aimee has been blissfully married since 1998 and she still swoons at the sight of her tall, dark and handsome husband, Marcus. When she isn't home educating her 3 kids, she enjoys sewing, quilting, scrapbooking, baking, writing and hanging out with her family. Aimee is a certified teacher who works from home, supporting and encouraging homeschool families. She blogs over at A Work of Grace ~ AimeeImbeau.com. You can find her on Facebook, Twitter, Pinterest and Instagram.
Pray 7 Sample Prayers!


Exclusive Free offers are available to Kaylene Yoder subscribers. By requesting this free Bible study you will begin receiving our weekly Monday Freebie email. Unsubscribe at any time.