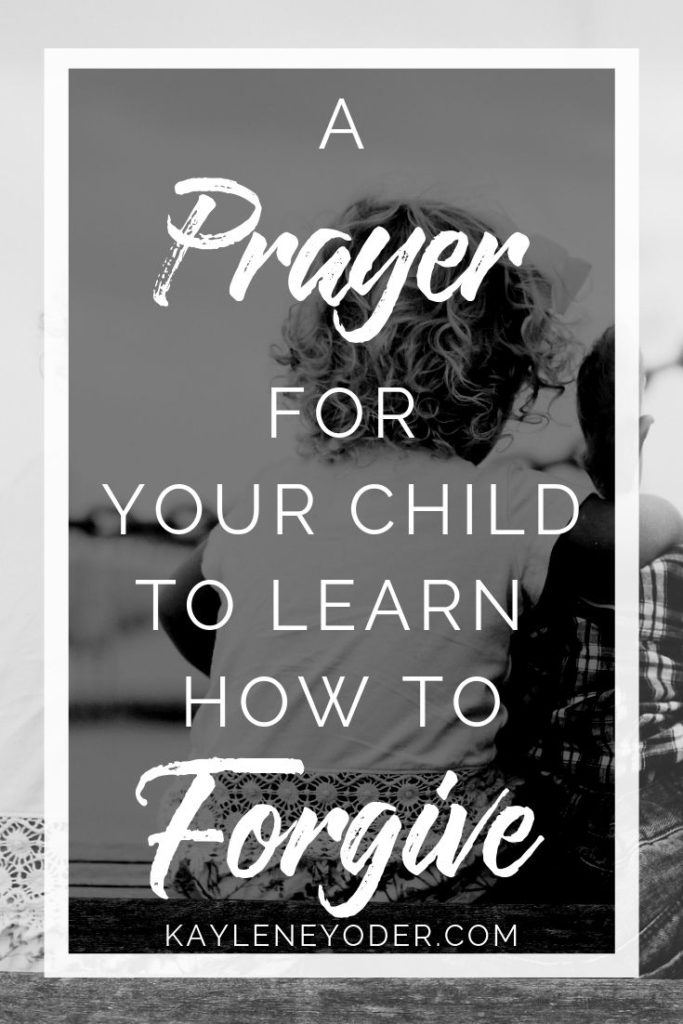 A Prayer for Your Child to Learn how to Forgive
Father God, I praise You for Your great and mighty name. I praise you for Your mercy toward us and the complete forgiveness You offer. You promise that when we confess and repent of our sins, You will remove them from us as far as the east ids from the west and will remember them no more.
Father, forgiving others the way You do is hard for us humans, but I pray You would instill Your gracious ways within my children and teach them how to forgive the way You do, wholly and completely.
I pray You would increase love and gentleness in my children so that they may be able to forgive freely and repeatedly. Do not let bitterness, anger, or revenge take root int heir hearts. Instead, remind them to bring their troubles, sorrows and injustices to You. Give them the courage to lay it all at Your feet and then if they need to, lay at Your feet themselves for You to hold and strengthen.
Father, give my children integrity and wisdom to say, "I will not repay or get revenge. Instead I will wait for the Lord. He will deliver me and avenge me in the appropriate way and in His time" (paraphrased from Proverbs 20:22). Help my children to live as peaceably as possible with all people, bearing with others in love and patience, forgiving as Jesus exemplified to us. In Jesus name, Amen.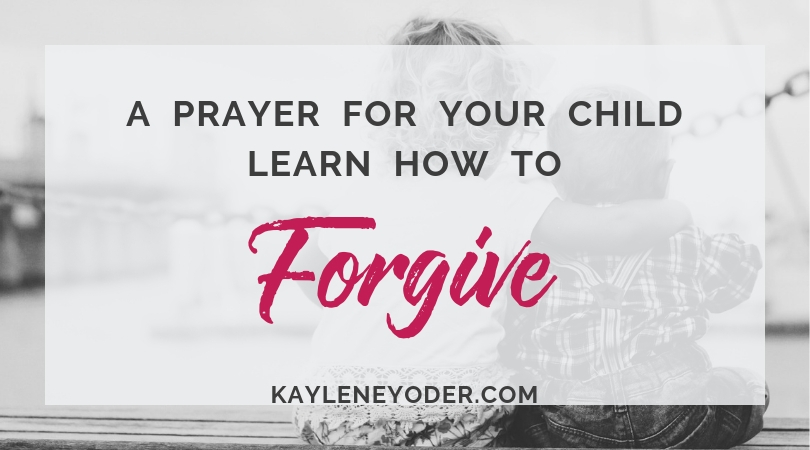 Verses to Reflect Upon
For if you forgive men when they sin against you, your heavenly Father will also forgive you. But if you do not forgive men their sins, your Father will not forgive your sins… Matthew 6:14-15
But love your enemies, do good to them, and lend to them without expecting anything back. Then your reward will be great, and you will be sons of the Most High, because He is kind to the ungrateful and wicked. Be merciful, just as your Father is merciful. Luke 6:35-36
Be kind and compassionate to one another, forgiving each other, just as in Christ God forgave you. Ephesians 4:32
Do not say, "I will pay you back for this wrong!" Wait for the Lord, and He will deliver you. Proverbs 20:22
Get Kaylene's 40 Scripture-based Prayers to Pray Over Your Children on Amazon today!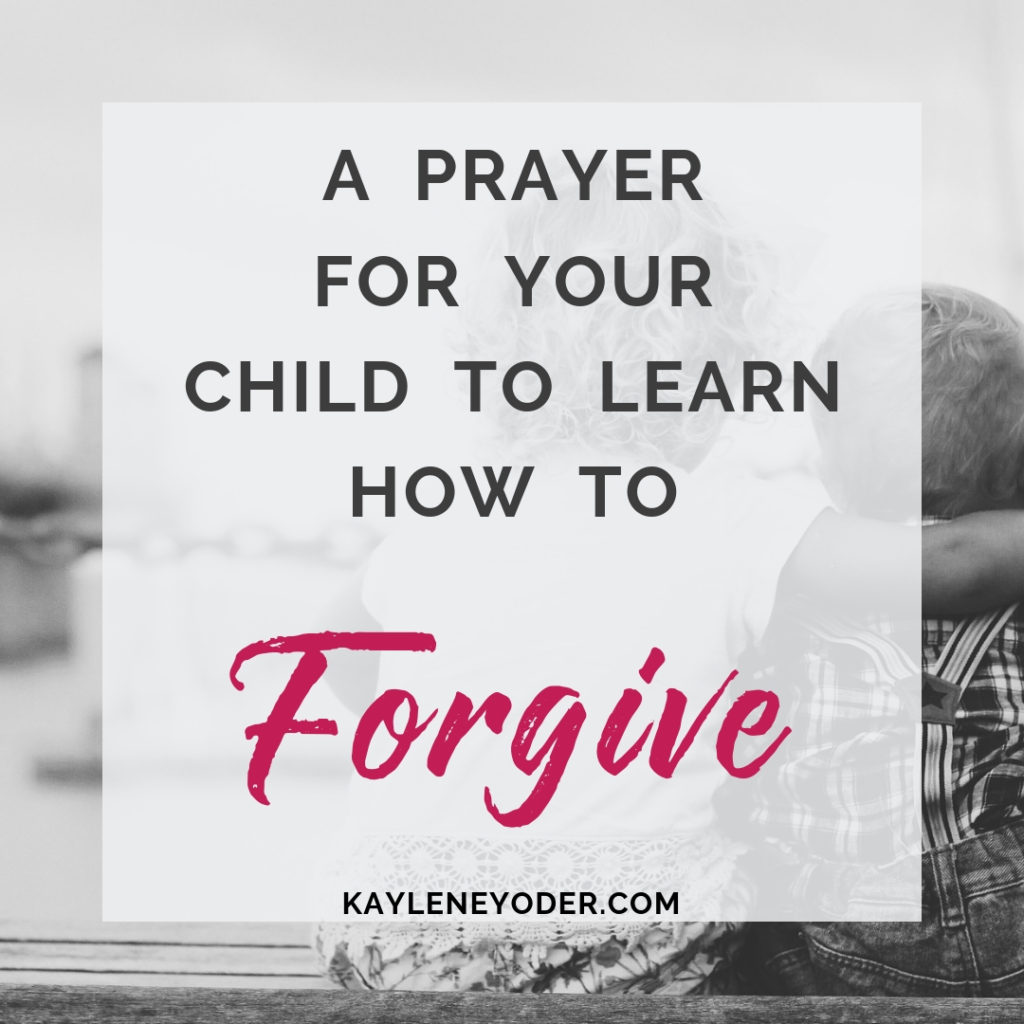 Copyright: nuli / 123RF Stock Photo
Pray 7 Sample Prayers!


Exclusive Free offers are available to Kaylene Yoder subscribers. By requesting this free Bible study you will begin receiving our weekly Monday Freebie email. Unsubscribe at any time.