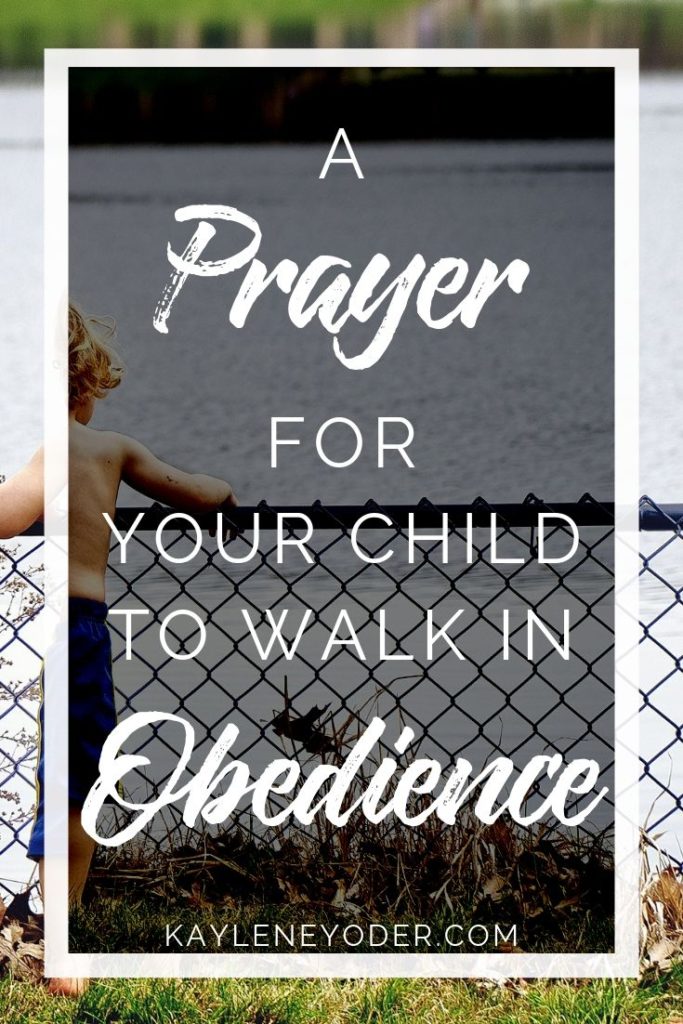 A Prayer that Your Child will Walk in Obedience
Father, I pray You would incline my children's hearts toward obedience. Give them a desire to love You and want to serve You, following Your will in everything they do.
Father, Your Word encourages us to be obedient and respectful to authority. Give my children hearts that are willing to obey their parents, teachers, mentors, law enforcement, governments, and the like, while still upholding Your Word as supreme authority in their lives.
Father, I pray You would guide honorable influences into my children's lives, giving them solid examples of right standing to fashion their lives after. Give my children wisdom in knowing when someone or something may be misleading them. Help them look intently into Your perfect law so they may not be misguided by other people. Make them recipients of Your warnings and courageous followers of Your nudges. After they have proven obedience, Father, I pray You would bless them in mighty ways. May they spend their days in prosperity and their years in contentment (Job 36:11-12).
Again I pray Lord that You would impress upon my children a heart for obedience. Test them to find out whether they love You with all their hearts and souls. Help them understand that it is You they must follow and revere. Then help them walk boldly in Your commands, serving You and holding fast to You (Deuteronomy 13:4-5) so they may experience the blessings You have for them. Withhold no good thing from them for the honorable ways they conduct their lives. In Jesus' name, Amen.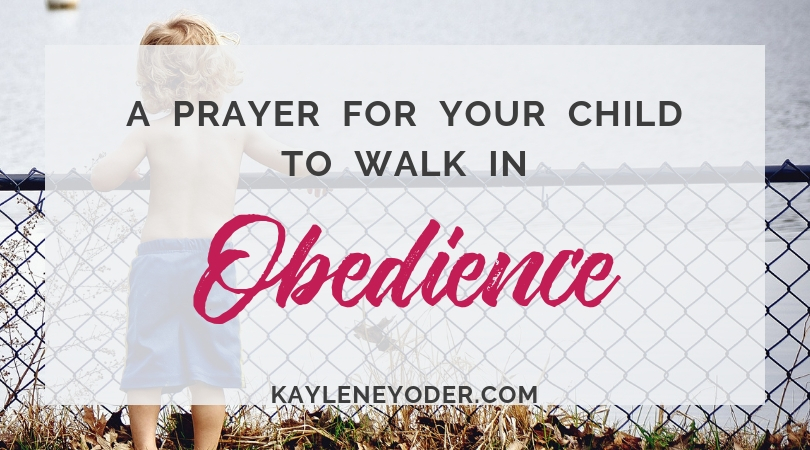 Verses to Reflect Upon
If they obey and serve Him, they will spend the rest of their days in prosperity and their years in contentment. But if they do not listen, they will perish by the sword and die without knowledge. Job 36:11-12
The Lord your God is testing you to find out whether you love Him with all your heart and with all your soul. It is the Lord Your God you must follow, and Him you must revere. Keep His commands and obey him; serve Him and hold fast to Him. Deuteronomy 13:4-5
Jesus replied, "If anyone loves me, he will obey my teaching." John 14:23
And this is love: that we walk in obedience to His commands. 2 John 6
But the man who looks intently into the perfect law that gives freedom, and continues to do this, not forgetting what he has heard, but doing it – he will be blessed in what he does. James 1:25
Get Kaylene's 40 Scripture-based Prayers to Pray Over Your Children on Amazon today!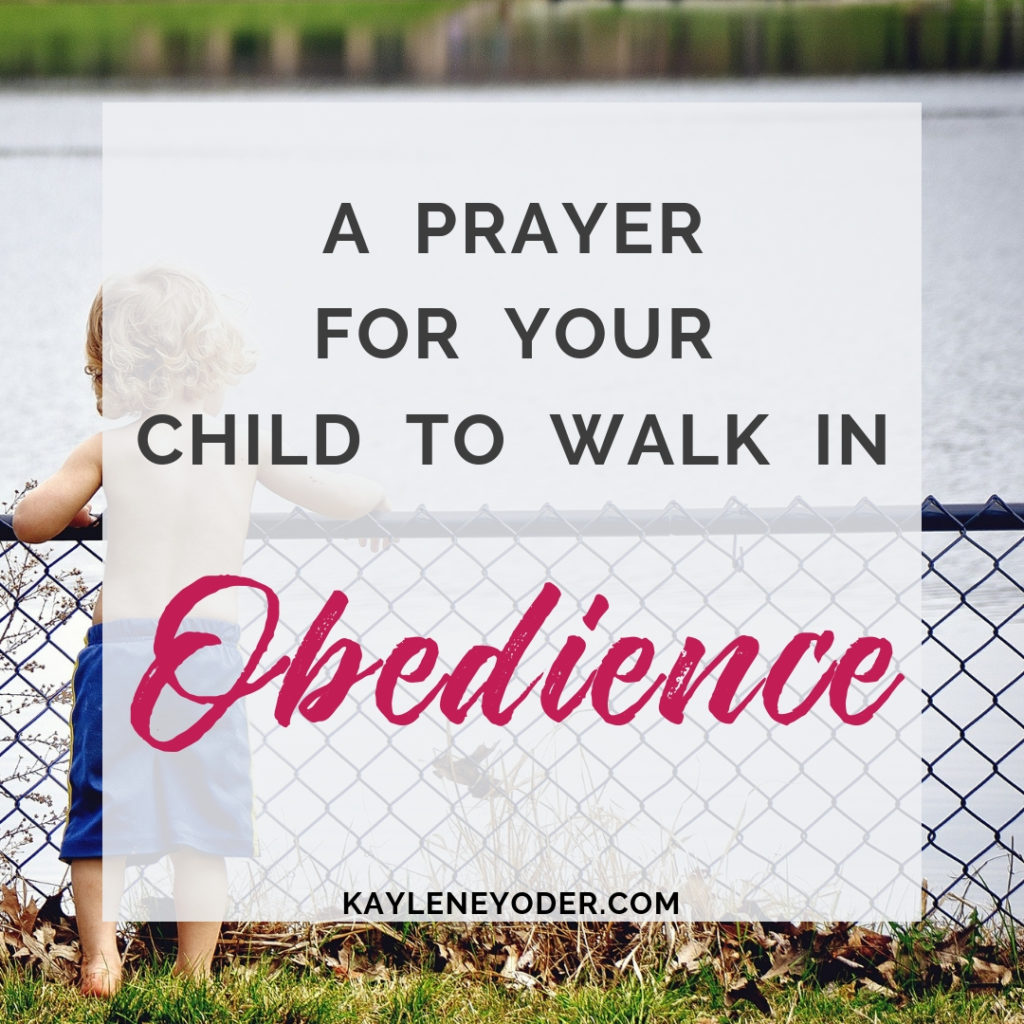 Pray 7 Sample Prayers!


Exclusive Free offers are available to Kaylene Yoder subscribers. By requesting this free Bible study you will begin receiving our weekly Monday Freebie email. Unsubscribe at any time.