As I searched for Scriptures to pray over sons, once again I stood in awe of how powerful prayer is… you know?
I'm not sure we understand the extent of the power of prayer, but we know there is something greater. Something more.
Something so wildly powerful and effective that we can't quite put the notion aside that maybe… just maybe… it could help us, move us, strengthen us, change us and see us through whatever we're facing.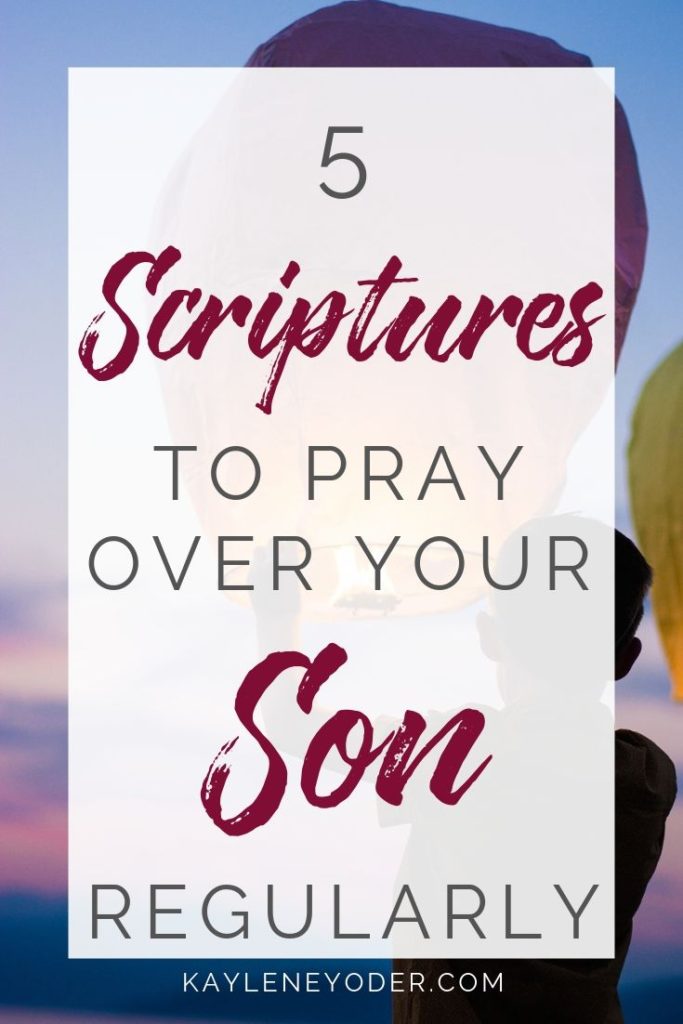 I don't know what brought you here,
Maybe you're the mom of seven boys, feeling a tad overwhelmed.
Maybe you're the first time mom to a newborn son looking to glean some wisdom and insight.
Or maybe you're the grandmother raising her grandson(s) and you need direction and advice because, as you told me,"This world is so much more harsh and raw than it was thirty years ago and I'm scared for my boys."
Where do we start in this fight for our child?
What are the most proven strategies for growing strong in the faith, courageous, wise young men?
The fact is, I don't know all the answers to raising a son.
But I do know this:
God loves your son more than you do. And God will fight for him better than you can.
There are things we do well to teach our sons and train them in the ways of the Lord, but we bring our best fight and do our best parenting on our knees.
Never have I felt such an urgency to go to relentless prayer for my children as I do right now.
So we are kicking off this series of raising boys right where we do our greatest battle- on our prayer bones.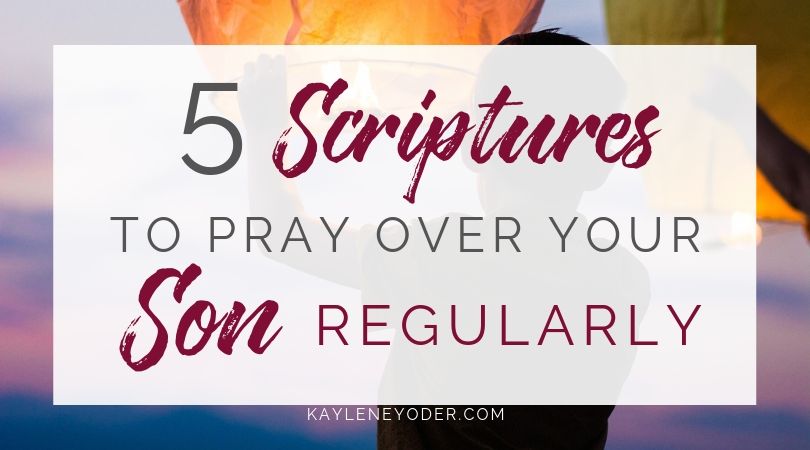 5 Scriptures to Pray Over Your Son Regularly
1 Kings 2:2-3 for courage and leadership
1 Kings 3: 9 for wisdom and insight
1 Chronicles 4:9-10 for guidance, blessing and being a good influence
Micah 6:8 for humility and authenticity
Dear mom, I know you are on your knees praying for your son. I know you your hopes are high for your child, however I also know the battle is real.
How about we become a generation of Hannah Moms?
Let's get on our "prayer bones" and offer our sons back to the Lord like Hannah did with her son, Samuel, saying,
"I prayed for this child, and the Lord has granted me what I asked of Him. So now I give him to the Lord. For his whole life he will be given over to the Lord." 1 Samuel 1:27-28
That.
That's what I want for my son- a mom who hands him over to the One who will never fail or misguide him.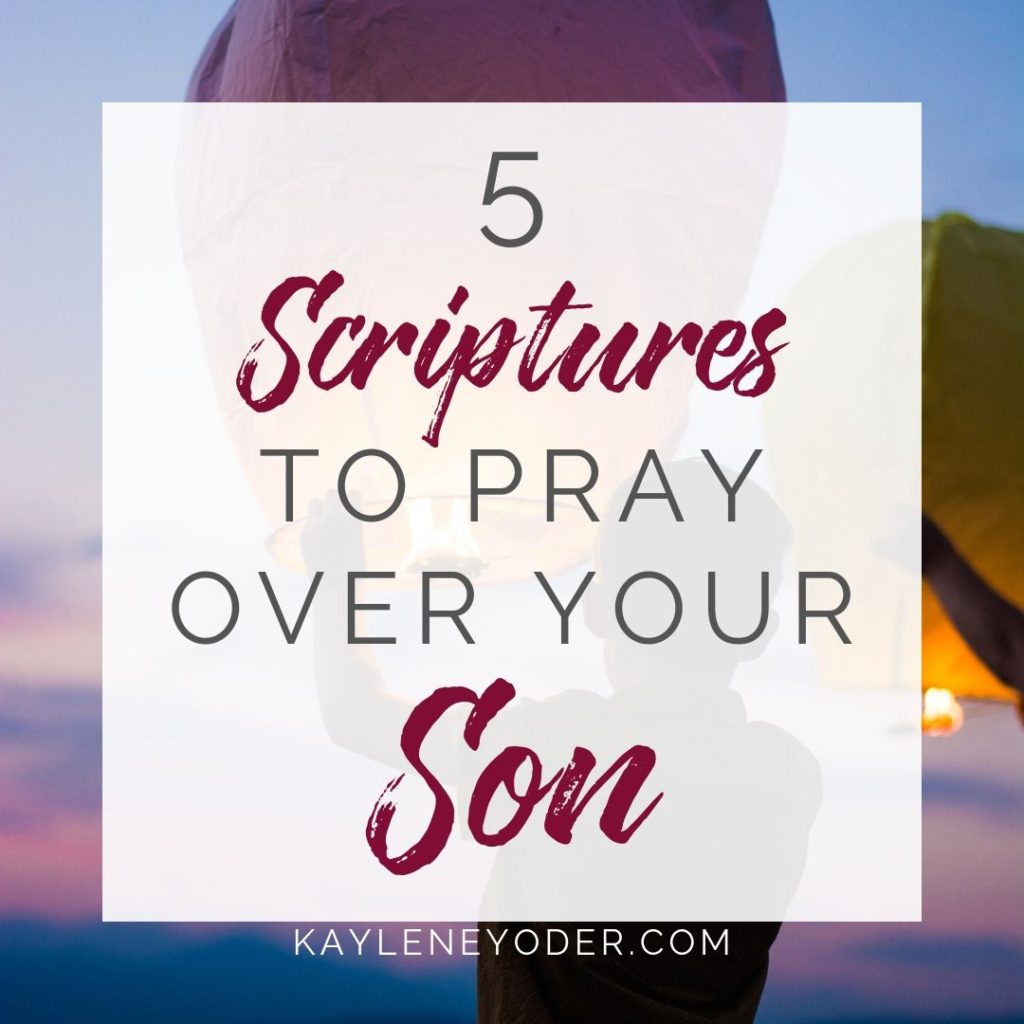 So whether you are the mom or the grandmother to the boy(s) you are raising, and no matter how old they are, three days or fifty years and thirty years lost… in prayer you can give your son to the Lord to be molded and transformed into a man of character, integrity and strong faith.
Be the Hannah Mom. (Read her story in 1 Samuel 1 & 2)
Love much. Pray big.
Pray 7 Sample Prayers!


Exclusive Free offers are available to Kaylene Yoder subscribers. By requesting this free Bible study you will begin receiving our weekly Monday Freebie email. Unsubscribe at any time.